'Stranger Things' Star Noah Schnapp Comes out as Gay on TikTok
Stranger Things star Noah Schnapp recently posted a video that has the Internet buzzing. The 18-year-old actor made a TikTok video where he described coming out as gay to his friends and family. Here's what Schnapp had to say about himself and his character Will Byers and what the news means to his fans.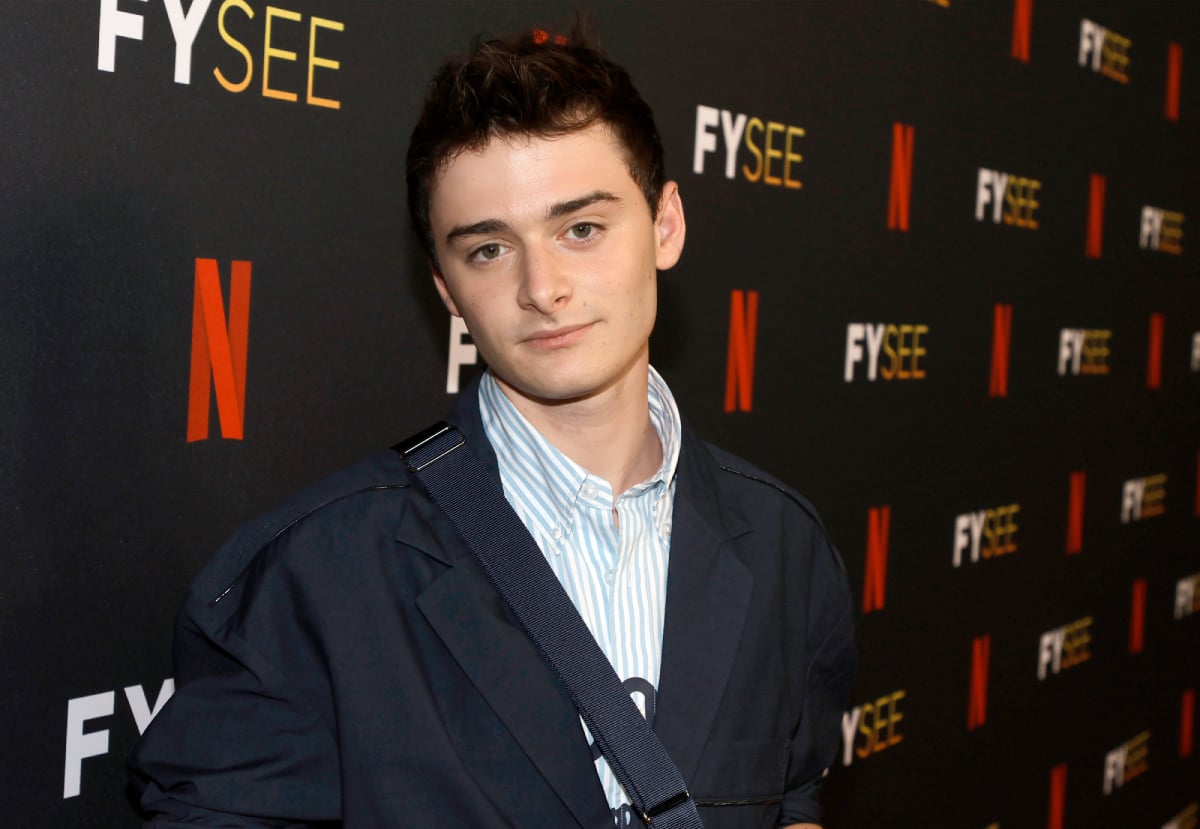 Actor Noah Schnapp posted a TikTok video about coming out to his loved ones as gay
Noah Schnapp is known for portraying Will Byers in the Netflix series Stranger Things. Additionally, he had a role in the 2020 Netflix film Hubie Halloween. He is also set to appear in the upcoming thriller film The Tutor.
On Thursday, Stranger Things star Noah Schnapp posted a video on TikTok coming out as gay. The actor wrote about coming out to his loved ones, saying, "When I finally told my friends and family I was gay after being scared in the closet for 18 years and all they said was 'we know.'"
The audio clip in the video includes Schnapp lip-syncing over an audio clip of someone saying, "You know what it never was? That serious. It was never that serious. Quite frankly, will never be that serious." Schnapp also captioned the video, "I guess I'm more similar to Will than I thought."
Schnapp received an outpouring of support in the comment section of his TikTok video. Users added notes congratulating the young actor. Some even wrote about their own experiences coming out.
Schnapp confirmed that his 'Stranger Things' character Will Byers is gay in 2022
Stranger Things fans have speculated for some time about the sexuality of Noah Schanpps' character Will Byers. Though the show itself has never openly mentioned it, Schnapp stated his belief that his character is gay while speaking with Variety in July 2022.
"Obviously, it was hinted at in Season 1: It was always kind of there, but you never really knew, is it just him growing up slower than his friends?" Schnapp stated. "Now that he's gotten older, they made it a very real, obvious thing. Now it's 100% clear that he is gay, and he does love Mike."
Will Byers has resonated with many members of the LGBTQ community
In the same interview with Variety, Schnapp described how important his Stranger Things character has been for some fans in the LGBTQ community.
"People have come up to me — I was just in Paris, and this, like, a 40-year-old man came up to me, and he was like, 'Wow, this Will character made me feel so good. And I related to it so much. That is exactly who I was when I was a kid.' That just made me so happy to hear," the actor stated. "They are writing this real character and this real journey and real struggle, and they're doing it so well."
All episodes of Stranger Things are currently streaming on Netflix.