'Stranger Things' Star Noah Schnapp Gets Emotional Rewatching the Season 1 Finale with Fans
Stranger Things Season 4 premieres in less than 70 days, and the show's activity on social media has really amped up over the last week. While fans are most excited for the release of a full-length trailer, the Netflix juggernaut has yet to deliver. Instead, their marketing department posted animated clips and recaps of specific characters. However, it looks like the show's stars are now getting in on the marketing as well. Stranger Things star Noah Schnapp hosted a live stream on TikTok on Sunday, March 20, 2022, and he rewatched the season 1 finale with fans.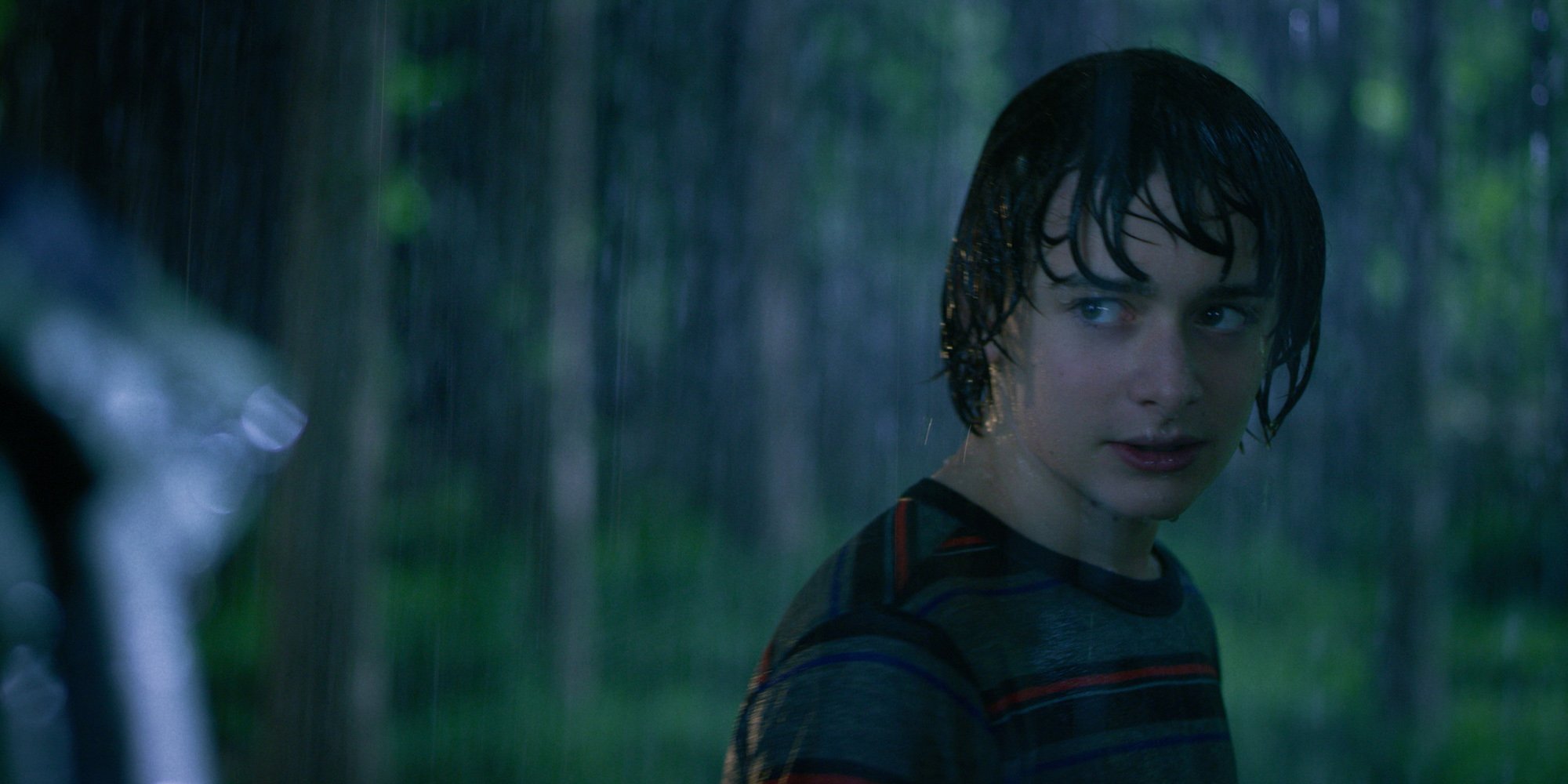 In 'Stranger Things,' Noah Schnapp stars as character Will Byers
When Stranger Things Season 1 premiered on Netflix in 2016, Winona Ryder was the most well-known actor in the cast. However, since then, the series has exploded in popularity. Now, Schnapp, Millie Bobby Brown, Finn Wolfhard, and others are household names.
Schnapp's character Will spent the majority of season 1 in an alternate universe known as the Upside Down. The focus of season 1 revolves around Will's friends, played by Wolfhard, Gaten Matarazzo, and Caleb McLaughlin, as they search for him. Even though Schnapp didn't clock that much screen time, he now serves as one of the most pivotal characters.
In Stranger Things Seasons 1 and 2, Schnapp's character joins his friends as they work together to defeat supernatural monsters from the Upside Down, evil government agents, and diabolical Russians. That trend looks to continue as we head into Stranger Things Season 4.
RELATED: Stranger Things Season 4: Demospiders Might Be Coming to Hawkins
'Stranger Things' star Noah Schnapp interacted with fans as he rewatched the Season 1 finale in a live stream via TikTok
The Stranger Things fandom is eagerly awaiting the upcoming season, and any opportunity fans get to interact with members of the cast proves to be a hit. Over the weekend, Schnapp rewatched the finale and answered fans' questions about the show.
As the finale neared its end, Schnapp watched as Brown's character Eleven saved her friends and defeated the monster known as the Demogorgon. However, when she banished the beast back to the Upside Down, she disappeared along with it. When Eleven said her final goodbyes to Mike (Wolfhard,) Dustin (Matarazzo,) and Lucas (McLaughlin,) Schnapp became emotional.
The actor's eyes glazed with tears before quietly saying, "Oh my God," as the scene played out in front of him. Of course, fans loved seeing Schnapp react to the scene in such a heartfelt way.
Noah Schnapp mentioned Dustin and Eleven as two of his favorite characters from the series
With so many people joining the TikTok live stream, the comment section flooded with questions from fans. One fan asked Schnapp who he considered his favorite character on the show. The young actor mentioned Dustin, Eleven, and his own character Will as his top choices.
Fans also asked about spoilers for Stranger Things Season 4, but Schnapp remained tight-lipped. However, when asked which scene he considered the saddest, he listed a scene in season 2 with Schnapp and Ryder sitting at a dinner table. He also mentioned a scene in Stranger Things Season 4 but didn't give any details.
For now, fans have to wait for the season premiere of Stranger Things Season 4 Part 1 on May 27, 2022. Part 2 premieres just five weeks later, on July 1, 2022.
RELATED: 'Stranger Things': Why Dr. Brenner Could Be Eleven's Biological Father