'Stranger Things' Star Spills Secrets About the Cast and What's Coming in Season 4
Stranger Things ranks among the top Netflix shows. Released in 2016, it follows a group of teenagers as they battle monsters and other creepy beings in the fictional Hawkins, Indiana. As the filming on the fourth season continues, actor Gaten Matarazzo (Dustin Henderson) gave an interview where he discussed all things Stranger Things, from what certain cast members are like to what to expect in the next episodes.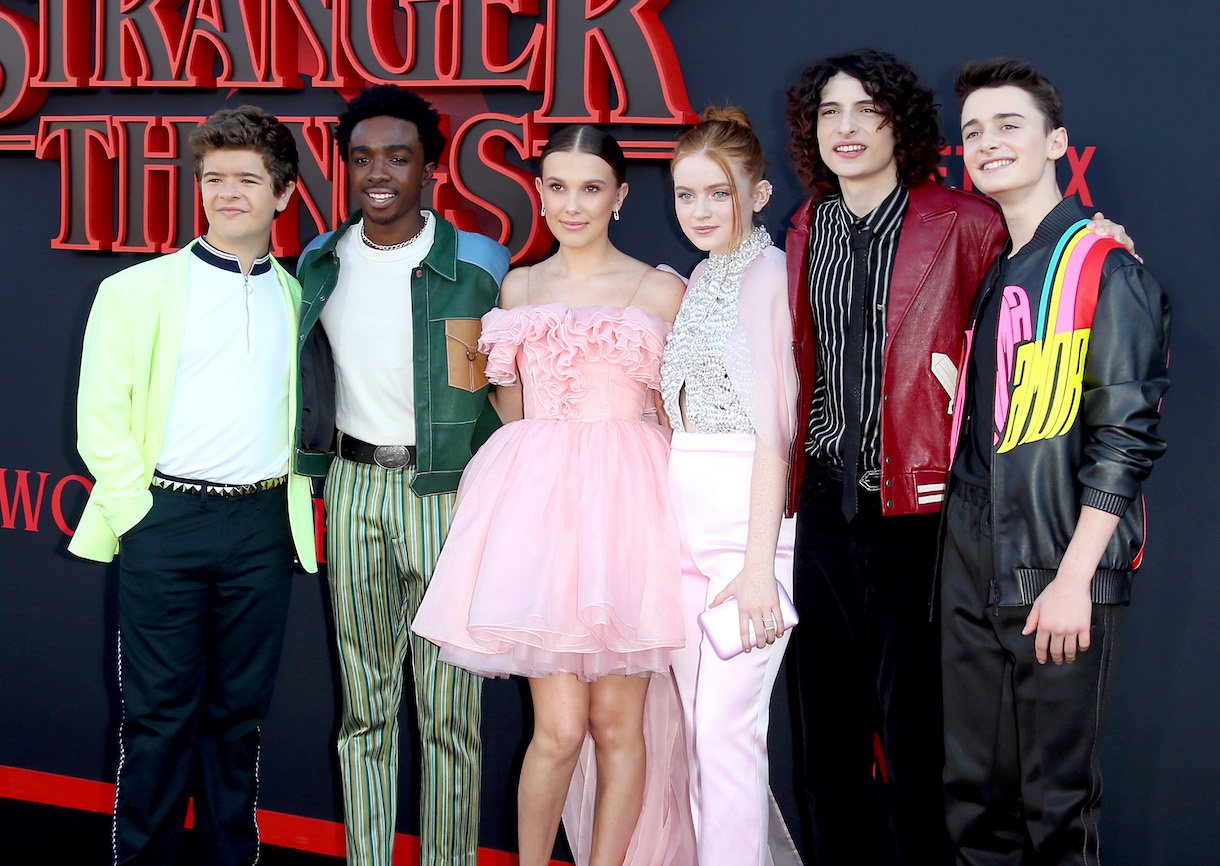 Gaten Matarazzo dished on his co-stars in an interview
Matarazzo did a virtual interview with Us Weekly that was published online on March 21, where he discussed his experiences on the show and what some of his co-stars are like in real life.
While many of his co-stars have seemed flawless on camera, he admits there are some struggles behind the scenes, like forgetting their lines on occasion. "Caleb [McLaughlin (Lucas Sinclair)] is really funny when he messes his lines," he continued, noting McLaughlin goes totally blank.
Matarazzo, 18, also talked about some of the fun they have on set, pointing out that Millie Bobby Brown (Eleven) and Noah Schnapp (Will Byers) are real pranksters.
For one stunt, Matarazzo said, "[Millie and Noah] called somebody on set and told them that they weren't going to be able to have their wedding at the venue that they planned. Her wedding was, like, two weeks out and they called her and convinced her that the wedding venue was calling her back saying they couldn't have her wedding there."
When it's time to be serious, McLaughlin and Charlie Heaton (Jonathan Byers) are the ones who really struggle to keep a straight face, according to Matarazzo.
"Caleb and Charlie together, look out, because I remember we were filming season 2 and there's a scene that went through all of the dining room at the Byers' house, all of us together," he recalled. "It's, like, toward the end of the show where all the groups that were separated all come together for one last final battle — all fun stuff like that. They would — and I don't mean chuckle — I mean, belly laugh, like, scream laughing. That doesn't always help for everybody else."
The interview comes as the cast continues to film season 4
Like many other productions, season 4 has faced delays due to the coronavirus pandemic. Luckily, production was able to begin earlier in 2021, as proven by set photos that have emerged online. Offering insight on what's to come, Matarazzo told Us Weekly: "I think most would probably say it's the scariest [season] out of the previous three, which I love because it's very fun to film."
The comment echoes those of Finn Wolfhard (Mike Wheeler), who, in a February appearance on CBC Radio's Q, described season 4 as the "darkest" season so far.
"Every season it gets darker," he said. "Really, I will say with Season 3 I was like, this is the darkest season that there'll ever be, like the exploding rats and everything. But really, Season 4 so far, it's the darkest season there's ever been. Every year, it gets amped up. Every year it gets funnier and darker and sadder, and everything. Every year, they amp it up." 
There's not yet an official release date for Stranger Things Season 4, but it is expected to air sometime between later in 2021 and early 2022.