'Stranger Things': Stephen King Thinks the Series Owes a Lot To 'IT'
Stephen King fans would have to be blind not to notice all the direct correlations between IT and Stranger Things. While The Duffer Brothers consider their Netflix series to be a love letter to King and all things 80s, the similarities are too significant not to be addressed. And while the horror author is a huge fan of Stranger Things, he does think the series owes a lot to his 1986 novel, IT.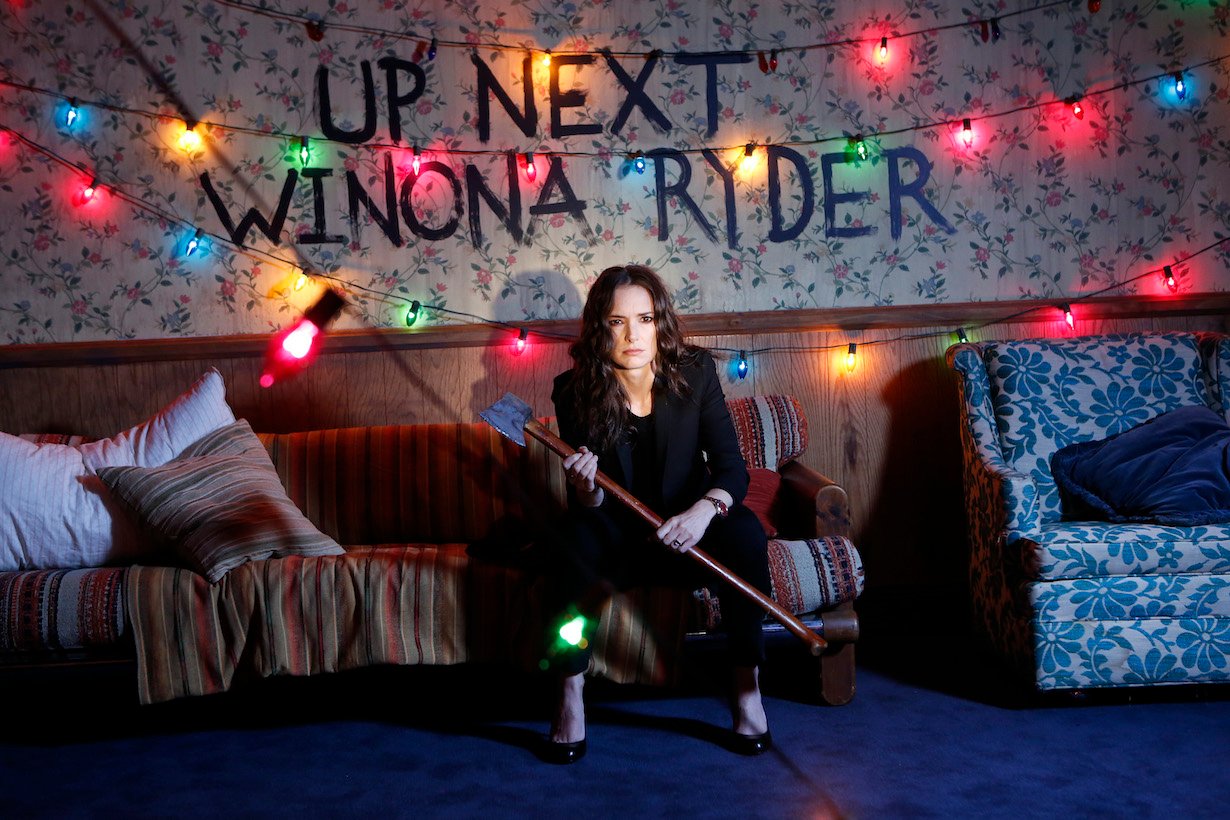 All the crazy similarities between 'IT' and 'Stranger Things' 
There are so many homages to IT in the Netflix show. In season 1 of the series, they even mention the author when referring to Eleven's telekinetic powers. (King's book, Carrie, has a young girl who has the same superpower.)
But what are all the direct affinities between The Duffer Brothers' show and IT? Both involve a group of outcasts in middle school. Each group of friends has one girl in the group (at least before Max shows up.) And both IT and Stranger Things can't get enough of the kids using their bicycles by all means of transportation. "The Losers' Club" and "The Party" are practically the same. They even both have Finn Wolfhard as a member of the gang! 
Like Beverly Marsh in King's story, Eleven is forced to deal with an abusive father. Beverly and Eleven aren't safe at home, so they must create a new family within their group of misfit friends. Together, these outcasts must defeat all odds with little to no help, despite their young age. 
Stephen King recognizes all the distinctions between 'Stranger Things' and 'IT'
The 80s, bike rides, and misfits, oh my!
Because of all these direct similarities between the two stories, one might wonder what Stephen King thinks about all this. Does he feel plagiarized? Copied? Offended? As it turns out, it's none of the above. In a tweet, King gives his stamp of approval on the series. "Stranger Things is pure fun," he tweets. "A+. Don't miss it. Winona Ryder shines."
In an interview with Rolling Stone, the author is asked about the series and what he thinks about it. He says, "I like [Stranger Things] a lot, but it does owe something to It," the ­author says. "That's another book about kids who are weak and helpless by themselves — but together can make something that is very strong."
In an interview with The Hollywood Reporter, The Duffer Brothers call King a "God" to them. They add that the author heavily influenced their storytelling. "Growing up, he was such an inspiration," the brothers reveal. "He's like a god to us, so it's just been surreal communicating with him at all."
'South Park' made an entire episode poking fun at how much 'Stranger Things' links to 'IT'
Avid fans of South Park know that Matt Stone and Trey Parker are quite the Stephen King fans. Ever since their show premiered in 1997, the animated series has sprinkled King references throughout the series. With references to The Stand, The Shining, Pet Semetary, and The Body, it's clear they are into his work. But in a recent episode titled "Splatty Tomato," the series comments on how similar Stranger Things is to IT.