'Stranger Things': True Story That Inspired Show Is Even Creepier
Gaten Matarazzo shares details about Camp Hero in Montauk, Long Island that inspired 'Stranger Things' Hawkins Labs, but Camp Hero is gross and disturbing.
Stranger Things is about demogorgons and psychic kids. That is pure fantasy, but the inspiration for the show came from a real life institution. The Duffer Brothers transposed the true story from Montauk, Long Island to fictional Hawkins, Indiana and elaborated on the science-fiction. Dustin actor Gaten Matarazzo recently shared some of the details that are even creepier than Stranger Things.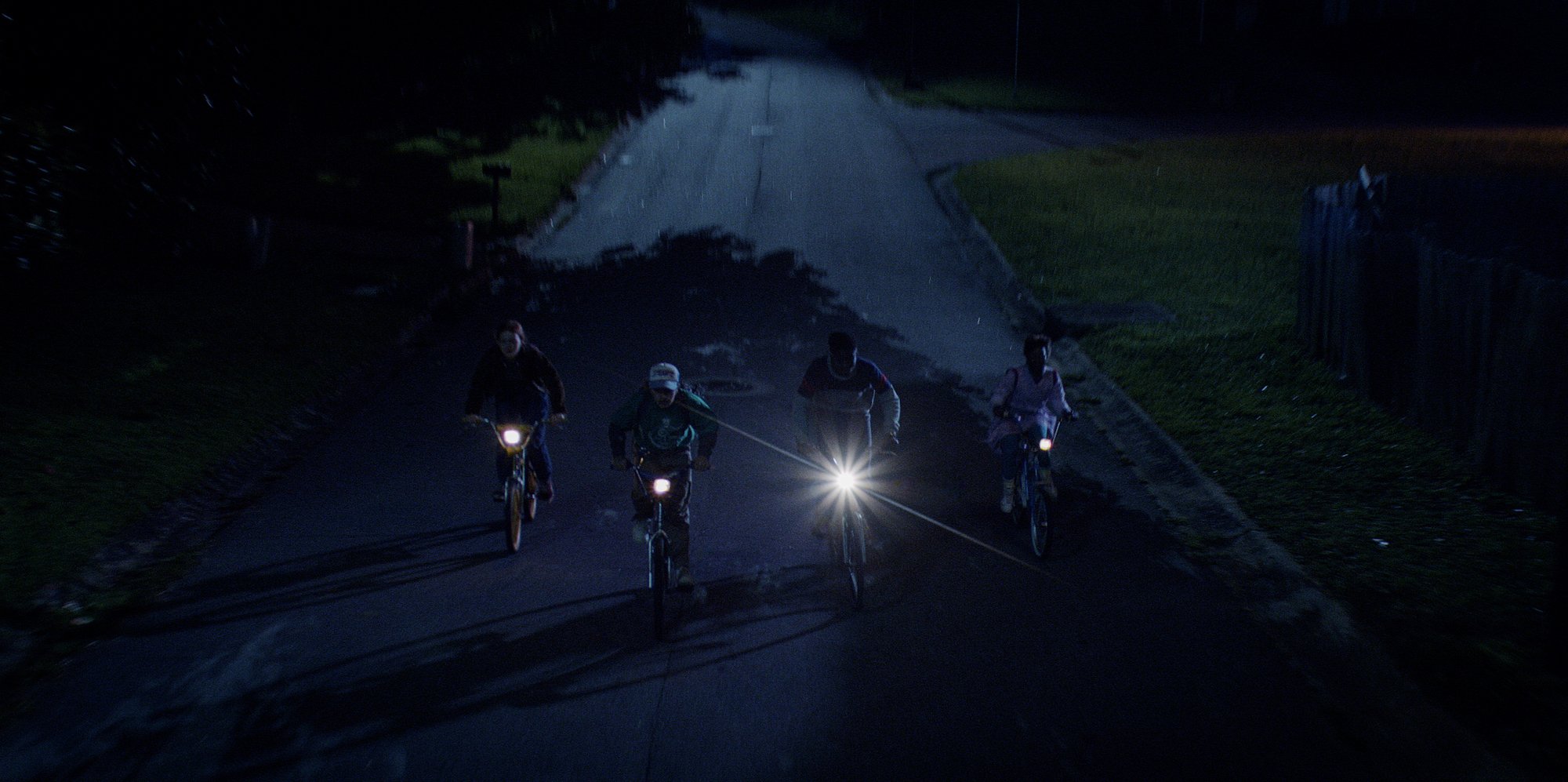 Matarazzo was a guest on Michael Rosenbaum's Inside of You podcast on Feb. 22. As he told the story of Montauk, Long Island, Matarazzo shared some truly creepy details. Stranger Things Season 4, Volume I premieres May 27 on Netflix.
The true story of Camp Hero inspired 'Strange Things'
The Duffer Brothers have discussed Camp Hero as the inspiration for Hawkins National Laboratory. Matarazzo explained the connection for Stranger Things fans who may not have heard it yet.
"It was going to take place on Montauk, Long Island," Matarazzo said on Inside of You. "That was always the goal. It was based off a real place called Camp Hero. It was this government facility, it was supposedly a radio tower type thing, for communications, radio communications for the military. And there were rumors that there were a lot of weird shady experiments going on. They based their show off of that. Hawkins Lab was based on Camp Hero."
The real Camp Hero is unsanitary
Eleven (Millie Bobby Brown) escaped from Hawkins Lab. She and the boys battled Martin Brenner (Matthew Modine) and his further experiments. Matarazzo said visitors to the real Camp Hero find disgusting remnants. Stranger Things would be a whole lot less fun with dead animals. 
"You're not allowed in but you can go up to it and people have gone underground and have seen and heard some weird, weird sh**," Matarazzo said. "Like animal carcasses scattered around the edge of the facility, but to an alarming extent, like 10s, dozens and dozens of animals just all scattered around the premises."
Camp Hero has also been abandoned for so long, it has flooded repeatedly. So explorers face a brand new mess.
"Chasms that are full of water at this point, everything is flooded out," Matarazzo said. "So any time something flooded they didn't go in to clean it out because it was an abandoned building. So it's waist high water. People go in and try and find the facility and see what's in there."
The true story begs lots of questions
Matarazzo said the sketchiest thing about the Stranger Things true story is equipment that could only be used for shady experiments. Restraints for potentially unwilling subjects bother him the most. 
"Rumors of strange noises, rumors of buildings, rooms being uncovered that had chairs with straps on them," Matarazzo listed. "Why would they have chairs with straps on them?"