'Stranger Things': What is Millie Bobby Brown's Net Worth?
Millie Bobby Brown's net worth has soared thanks to playing Eleven on Stranger Things.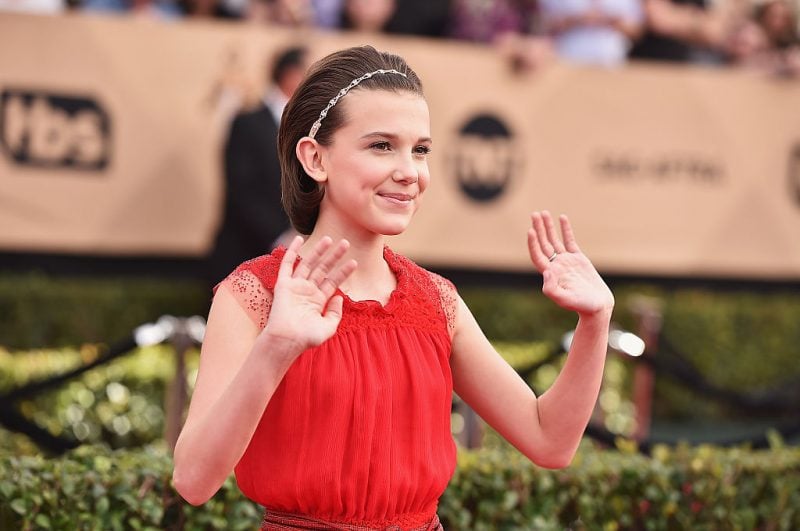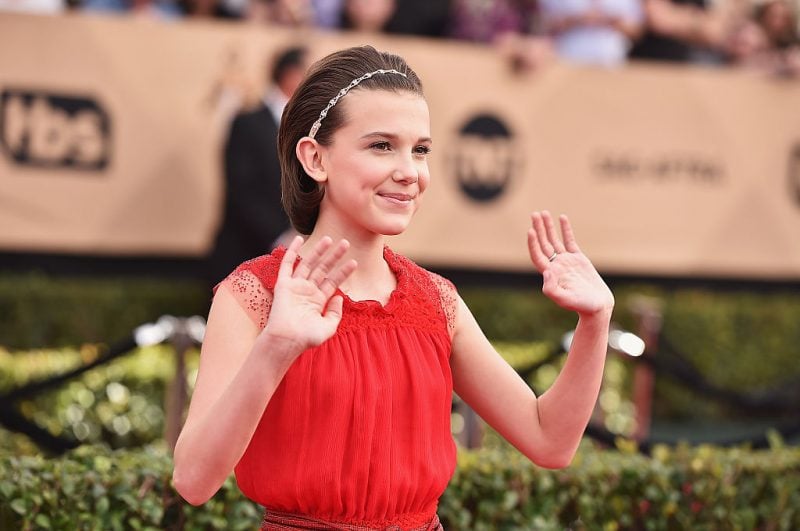 Millie Bobby Brown is arguably one of the most famous child stars in the world right now. The British actress and model is still a teenager, but she is already an embodiment of the rags to riches story.
Born in Spain and raised in England, Brown and her family moved to the United States to pursue her dreams of becoming an actress, a move which brought Brown's family to the verge of bankruptcy until the success of Netflix's sleeper hit Stranger Things.
Brown's role as Eleven in Stranger Things has generated a lot of success and attention for the young star. At just 14 years old, the young star has already earned more money than most of us will make in a lifetime.
Millie Bobby Brown is worth $3 million
According to Capital FM, Millie Bobbie Brown is worth $3 million dollars.
Most of Millie Bobby Brown's net worth is comprised of earnings from the breakout hit show Stranger Things.
With Season 3 of Stranger Things on the horizon, a recent franchise film deal, and various other projects in the works, Brown's net worth is on track to dramatically increase.
How much does Millie Bobby Brown earn from 'Stranger Things'?
Millie Bobby Brown, along with her young castmates Finn Wolfhard; Gaten Matarazzo; Caleb McLaughlin; and Noah Schnapp, earned $30,000 per episode in seasons 1 and 2 of Stranger Things. After the show's success, the cast renegotiated their contracts to earn massive raises for seasons 3 and 4.
According to The Hollywood Reporter, Gatarazzo, Wolfhard, McLaughlin, and Schnapp renegotiated their contracts to earn $250,000 per episode, but Millie Bobby Brown renegotiated her contract separately from the rest of her peers.
Netflix will pay Brown between $300,000 and $350,000 per episode, putting her on par with the adult stars of the show, David Harbour and Winona Ryder. For a nine episode season, Brown will earn as much as $3.2 million.
Endorsements and Modeling
Millie Bobby Brown boasts a staggering 18.1 million Instagram followers and 234,000 Twitter followers. Her considerably large social media presence makes her a valuable influencer, earning a considerable amount of cash from modeling and endorsement deals.
Brown is represented by IMG modeling agency. She is the new face of Calvin Klein, has signed a lucrative deal with Converse, and has an endorsement deal with Italian brand Moncler.
How Much Does Millie Bobbie Brown Earn From Movies?
Millie Bobby Brown has set her sights on bigger screens. The starlet will make her feature film debut in Godzilla: King of the Monsters in 2019.
According to The Blast, Brown will earn $1 million and a cut of the back end for her work in Godzilla: King of the Monsters. A sequel would net Brown at least a $3 million payday, plus 5% of merchandise sales and up to $1.5 million in bonuses if the film is successful.
According to IMDB, a sequel is a sure thing for Millie Bobby Brown. Brown is set to reprise her portrayal of Madison Russell in Godzilla Vs. Kong, which is currently filming and set to premiere in 2020.
What's Next for Eleven in Stranger Things?
Stranger Things fans, rejoice! Millie Bobby Brown will reprise her role as Eleven in the third season of Stranger Things. A lot is still unknown about Season 3, but there has been speculation that Eleven may run into some trouble this season.
Season 3 is reported to be different from the previous seasons. It seems some new faces and a new villain are in store for the residents of Hawkins, IN when the show returns in the summer of 2019.