'Stranger Things': Who Is Millie Bobby Brown Dating?
'Stranger Things' star Millie Bobby Brown has made things 'Instagram official' with this '80s rock legend's son.
Most of us who have watched Stranger Things since its debut still think of Millie Bobby Brown as the little 12-year-old girl in an oversized t-shirt we saw on the show. Granted, her character, Eleven, was old enough to date in Stranger Things Season 3, and that debuted over two years ago. Now, the 17-year-old star is old enough to have people curious about her love life.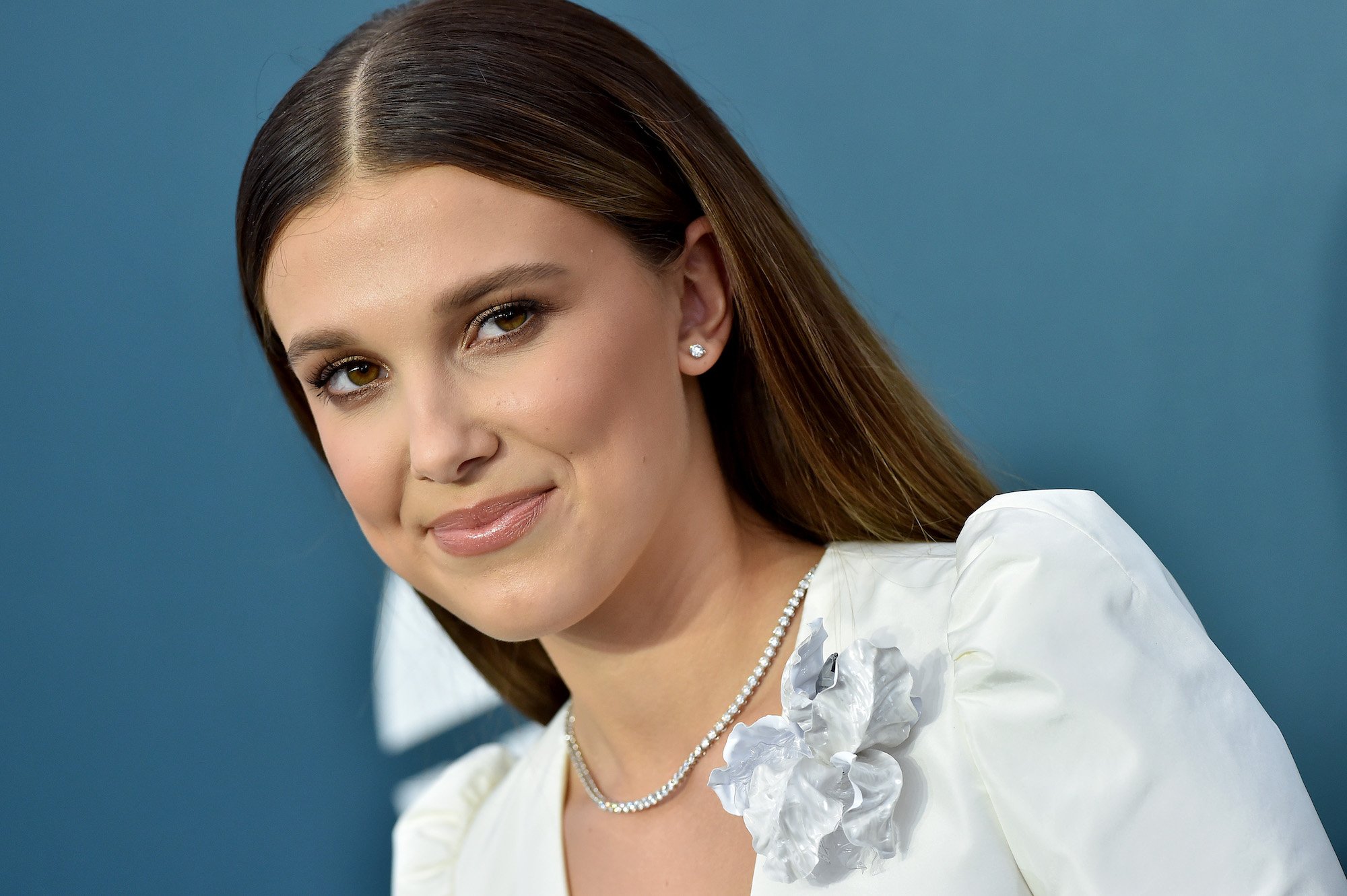 'Stranger Things' star Millie Bobby Brown keeps her personal life private due to unruly fans
Most teens spend a lot of time on social media. Whether it's sharing photos on Instagram or Snapchatting with their friends, you would be hard-pressed to find a teen who didn't share a large portion of their life online. However, being famous can change the rules, and this Stranger Things actor tends to stay away from social media.
Last year, in an Instagram story, Brown confessed how fans treated her so terribly. While shopping with her mom, a fan asked Brown if she could take a video of her, and when she said no, the fan became pushy. In the story, the Stranger Things star said, "At the end of the day, I don't have to justify it to anyone. If I don't wanna be taken a video of, I don't have to be. And I was paying, and she walked past me and began to video me again. I said 'I'm a human being, like what more can I ask from you?' And she said 'So I can't take a video of a human being?' and I said 'No, not when I said no.'"
Some people altered photos of Brown and edited them to make it seem like she made homophobic and racist remarks. Soon others began jumping on board and continued to criticize the girl using the hashtag #BringMillieDown. Enough was enough for the Stranger Things star, and she deleted several photos from her personal Instagram account. She now uses the account to post promotional images for her makeup line, Florence by Mills.
Millie Bobby Brown is dating Jake Bongiovi
With Brown's young age, she doesn't have a long list of past beaus. Previously, she was linked to Youtube star Jacob Sartorius. This was before the couple scrubbed any photos of each other from their social media profiles, so fans got a glimpse into their dating life. The two exchanged sweet messages, and both of their families even celebrated New Year's Eve at Walt Disney World together.
Brown also dated Wigan Warriors Rugby player Joseph Robinson. The two dated for a large part of 2020 but eventually went their separate ways. 
Now, it looks like the Stranger Things actor has cozied up to someone new. Jake Bongiovi is the son of 80s rock legend Jon Bon Jovi. On Nov. 3, the couple became "Instagram official" when Brown posted a rare personal photo to her Instagram account. In the picture, Brown's arms are thrown around Bongiovi's next while he plants a kiss on her cheek.
Millie Bobby Brown has never dated 'Stranger Things' co-star Noah Schnapp
It's easy for fans to think Brown may have a romantic connection with some of her co-stars. Many of them are young men close to her age. Rumors swirled at one point that she was dating Noah Schnapp, who plays Will Byers in Stranger Things, but the two maintain they've strictly had a platonic relationship.
For fans who want to see more of Brown, Stranger Things Seasons 1-3 are currently streaming on Netflix. Stranger Things Season 4 premieres in the summer of 2022.