'Stranger Things': Winona Ryder Revealed Why She Worries About the Kids in the Cast
Winona Ryder explained why she worries about the Stranger Things kids.
Winona Ryder once shared that she worries about the Stranger Things cast because of the challenges that some child actors face. It's something she navigated herself when she was coming up in the entertainment business, but today's young actors have the added stress of social media.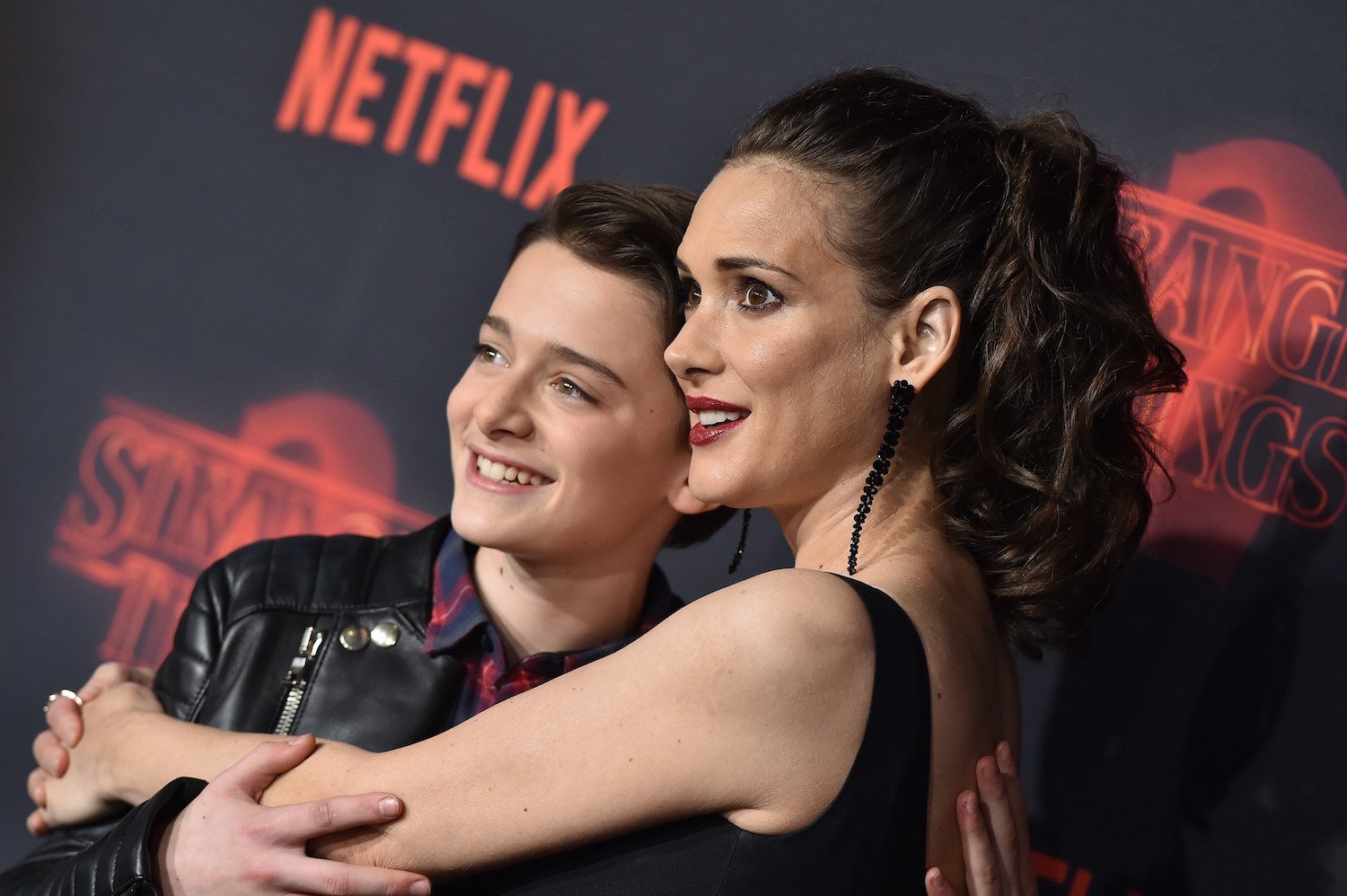 Winona Ryder on 'Stranger Things' cast concerns
During a 2018 interview with the Today show, while discussing her film Destination Wedding with Keanu Reeves, Ryder was asked about her Stranger Things co-stars.
"You've grown up on screen … what's it like watching these kids on set for you, growing up in the spotlight? Do you worry about them?," the interviewer asked.
Ryder shared her concerns. "Honestly, yes. Of course I do. It's nothing to do with who… they're wonderful," she answered. "But I just think it's sort of a different world now…"
Reeves interjected when his co-star stumbled to find the right words. "Growing up in show biz, historically, has been tough on certain kids," he explained. "There's a history of being tough on the young ones."
Ryder shared how it's important for child actors to have unconditional support from family members and said she was impressed with her young co-stars.
"They're great kids and they're handling it as well as they can," she said. "I just can't imagine how overwhelming that must be because of the internet and social media. I'm very grateful … not have to have that."
Why isn't Winona Ryder on social media?
The interviewer pointed out that neither Ryder nor Reeves are active on social media. "Why have you both chosen to stay away from that element of branding or promotion for yourselves as actors?," she asked them.
The actors explained why they don't have a lot of interest in social media. Ryder explained, "For me it's just a personal choice. I'm just a private person and I don't really know if I could even last a day on it."
"We're just old," Reeves jumped in to explain.
Does Winona Ryder have kids?
Ryder may play a mom on Stranger Things, but she doesn't have kids in real life.
In a 2016 interview with New York Magazine, Ryder revealed that people wonder how she plays a mom without having that experience. "I'm getting asked a lot, 'You don't have kids, so how do you know how to act like a mother?," she shared.
"I know nothing could compare, and I haven't had that experience, but when my niece was born, I felt like I would jump in front of a car and die for this little person I didn't even know yet," the actor said.
Ryder might not have personal experience with being maternal but she share how she was able to tap into her character Joyce's struggle.
"I actually felt tremendous compassion for her," Ryder shared. "I feel like she was one of these people that had dreams [for her life]. But she had kids. And it made me think of all the women that I know who have kids, who when they talk about [anything negative about their lives as mothers], they always say, 'But I love my kids, I wouldn't trade them for the world.'"
"Like they feel guilty for even hinting that they'd want something outside of kids! It's a weird thing," she added.