'Stranger Things' Wrote Gaten Matarazzo's Genetic Condition Into the Series
Since he stepped into the spotlight, Stranger Things star Gaten Matarazzo has always been open about living with cleidocranial dysplasia. This genetic condition affects the growth of teeth and bones. Matarazzo's Stranger Things character Dustin actually states that he has the same condition. It continues to get an occasional mention throughout the series.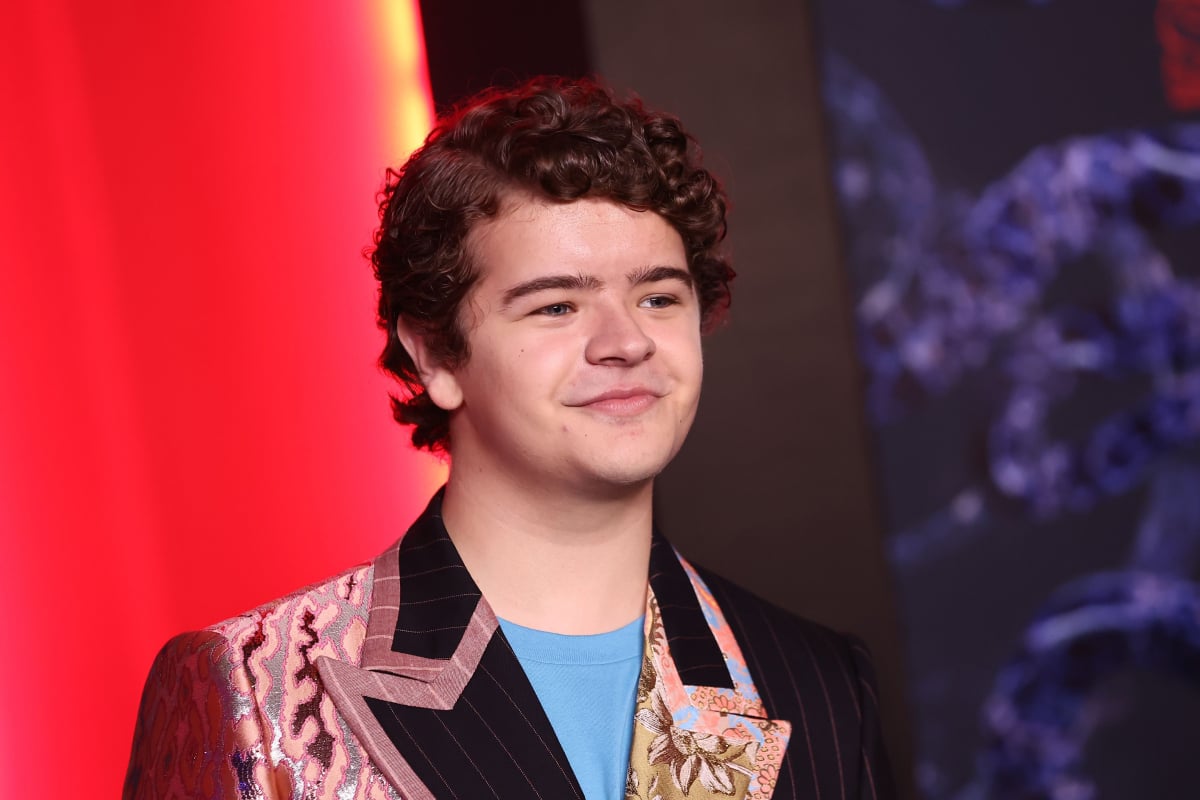 'Stranger Things' star Gaten Matarazzo openly discusses his genetic condition
In January of 2020, Stranger Things star Gaten Matarazzo underwent what will hopefully be the last of several surgeries. The now 19-year-old actor was born with cleidocranial dysplasia, a skeletal disorder that often presents with dental abnormalities.
Matarazzo wrote on Instagram after his procedure, "Those who suffer from cleidocranial dysplasia usually have supernumerary teeth, which are extra teeth that grow in the gums. I've had several surgeries to extract these teeth from within my gums and help expose the teeth that should have already grown in considering my age."
"In this surgery, the team of amazing medical professionals extracted 14 supernumerary teeth and exposed six of my adult teeth," he continued. Matarazzo also shared that the surgery was a "complete success." Apart from being open about his own experiences with the condition, Matarazzo also works with a nonprofit organization called CCD Smiles.
Dustin Henderson also has CCD in 'Stranger Things'
Gaten Matarazzo also spreads awareness about CCD through his role in Stranger Things. Mike, Lucas, and Dustin have a run-in with bullies in the very first episode. These bullies mock Dustin by calling him "toothless." Dustin replies, "I told you a million times, my teeth are coming in. It's called cleidocranial dysplasia."
The Duffer Brothers discussed including Matarazzo's real condition into the show prior to the start of filming. "Once I got the part, they said they're gonna incorporate that and use it in a realistic way. They asked me if it was okay if the kids in the show had bullied me because of it. I said it's totally cool. It's realistic," Matarazzo said in a 2018 interview with The Doctors.
Dustin's condition continues to get an occasional mention in Stranger Things. For example, in season 3 episode 2, he tells Steve about his new girlfriend Suzie. "She doesn't even care that my real pearls are still coming in. She says kissing is better without teeth," Dustin tells Steve.
CCD kept Matarazzo from getting acting roles prior to 'Stranger Things'
Gaten Matarazzo also discussed how prior to Stranger Things, his condition made getting acting roles challenging. "That's one of the biggest reasons that I haven't been getting roles. Because of my lisp and the teeth situation and my height. That affected pretty much everything," he told The Doctors.
"I would go three times a week up for auditions all the time and just, 'No,' constant, 'No.' But the people that worked with me they said, 'Just wait. It'll happen.'" Stranger Things recently released season 4 volume 1 to Netflix. The streaming service releases the final episodes of season 4 on July 1.
All episodes of Stranger Things are currently streaming on Netflix.
RELATED: 'Stranger Things': Gaten Matarazzo Auditioned for a Totally Different Role