8 Songs To Listen To In Honor Of Tonight's Strawberry Moon
Well, it certainly is "a marvelous night for a moon dance." Tonight, the moon will appear full in the night sky from sundown to sunrise, so be sure to get outside and take a look. Not only does tonight mark the only full moon of June, but it's also extra special because tonight is actually a Strawberry Full Moon. In celebration of the special event, we've curated a list of songs that will keep you howling at the moon all night long.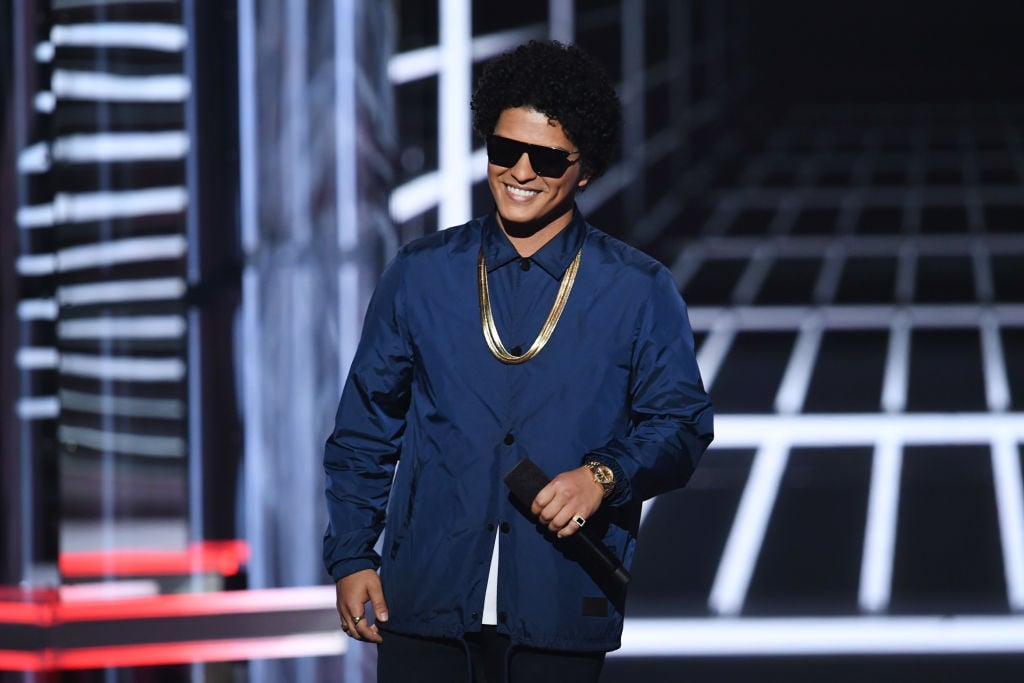 Strawberry Moon 2019
But just what the heck is a Strawberry moon anyway? Well, there are actually a few meanings for this unusually named moon. The most obvious of reasons is because of the rosy color that the moon takes on this time of year. Because of the impending summer solstice, which occurs on June 21, the orbit of the moon around the earth, and the orbit of the earth around the sun are almost in the same, exact, plane. Because of this unique phenomenon, the moon takes a more shallow path and will appear bigger, closer, and more colorful to the naked eye.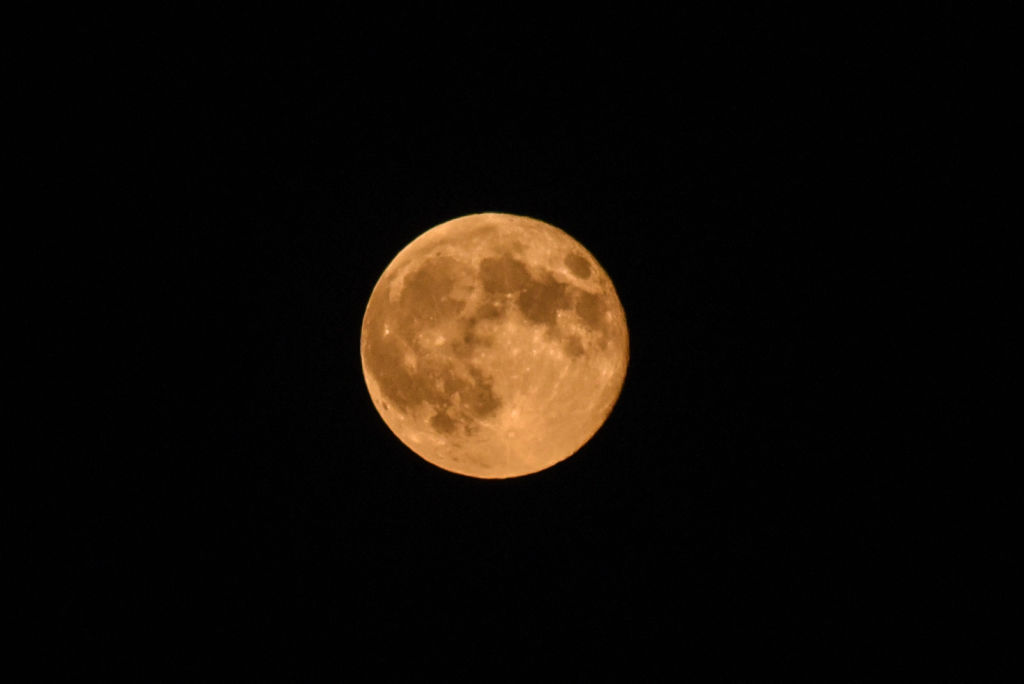 The Strawberry Moon also takes its name from Native American culture. In older times, many groups of native people coined this moon the "Full Strawberry Moon" because it signaled that strawberries were ripe and ready to be harvested. Now that we know why the moon has its name, let's examine some of the best moon songs for you to play on repeat tonight.
1. Harvest Moon
Who could forget this classic Neil Young hit? This folk rock song with undertones of blues is the ultimate love song. Dedicated to Young's wife, Pegi, the song is a classic hit that has spanned 25 years with ease. Though it was first released in 1993, there's been a resurgence of usage in the past year. John Krasinski famously used the song for a heartbreaking yet beautiful scene in A Quiet Place. In contrast, Celeste and her husband share a painful yet powerful dance in the HBO Series, Big Little Liesto the tune.
2. Harvest Moon
Yes, you read that right. Harvest Moon actually makes the cut twice because of the outstanding cover that was done by Poolside. We have so much respect for how the band took a classic song and made it their own by transforming it into a disco/chillwave sound.
3. Fly Me To The Moon
Frank Sinatra, what an absolute legend. People just don't make music like this anymore. This jazz masterpiece was actually called "In Other Words" when it was first released, but it was later changed to fully capture the feelings of being in love. It's upbeat and sweet and everything a hopeless romantic could ask for.
4. The Moon
This haunting song from duo, The Swell Season deals with feelings of loss and pain. With folk elements, this beautiful song was featured on the soundtrack for Dear John, and will definitely hit you deep down in your soul.
5. Talking To The Moon
Who can say no to some R&B vibes? Certainly not us. This song from Bruno Mars' debut album was one of the singles that helped him to propel into superstardom. A song about love and longing, it's a tune that many of us can relate to.
6. Dancing In The Moonlight
If you're looking for a song to instantly boost your mood, look no further than this hit by a rock group called King Harvest. It received worldwide acclaim when it was covered by Toploader. Serving up an alt-rock sound, it's a song that screams good vibes only.
7. Moondance
From the album with the same name, this Van Morrison classic was actually not released until nearly eight years after the album debuted. With it soft rock sound and come hither lyrics, it's not wonder that it's the song Van Morrison plays most frequently in concert.
8. Blue Moon
First written back in 1934, this hit has been covered by the greats. From From Billie Holiday to Bob Dylan, Dean Martin to The Supremes, there's so many great renditions to take your pick from. We've included the cover by Elvis Presley in case you're craving some spooky vibes this evening.

Full moon
Whether you're planning an evening picnic with loved ones, taking the family out stargazing, or just want to share a quick dance with your partner in your kitchen with moonlight streaming through, there's something on the list for you. Hope you found some old favorites or discovered something new. Happy moongazing!