A Stray Cigarette Set 'General Hospital' Star Kelly Monaco's House Ablaze on Friday the 13th
Kelly Monaco has been playing the role of Sam McCall on General Hospital for almost 20 years. Most of the time, her real life is nothing like her drama-heavy character's life. But she recently experienced a very scary event in her personal life. To top it off, her bad luck landed on a notoriously unlucky day. 
Kelly Monaco's long-running role in 'General Hospital'
Monaco has played the part of Sam since 2003. According to Soaps in Depth, she's had more than her share of excitement in the role. 
Sam's first days in the popular daytime drama saw her connect with Jason Morgan, who's been a big part of her life ever since. One of the first things he did for Sam was to help her by pretending to be the father of her child. The two have been through many struggles in their relationship, such as when their newborn son (a different pregnancy) was swapped with another couple's stillborn baby. 
At one point, Jason was shot. Despite all the evidence, Sam clung to her belief that he was still alive. She just started to move on when Jason returned as a mysterious unidentified man with no memory of who he was. The couple reunited, but then the real Jason returned and revealed that the other man was really his twin brother Drew. 
Recently, Sam has been in a new relationship. Jason is once again presumed dead. Despite all the drama on the set, Monaco's life has recently overshadowed Sam's adventures. 
Kelly Monaco's devastating house fire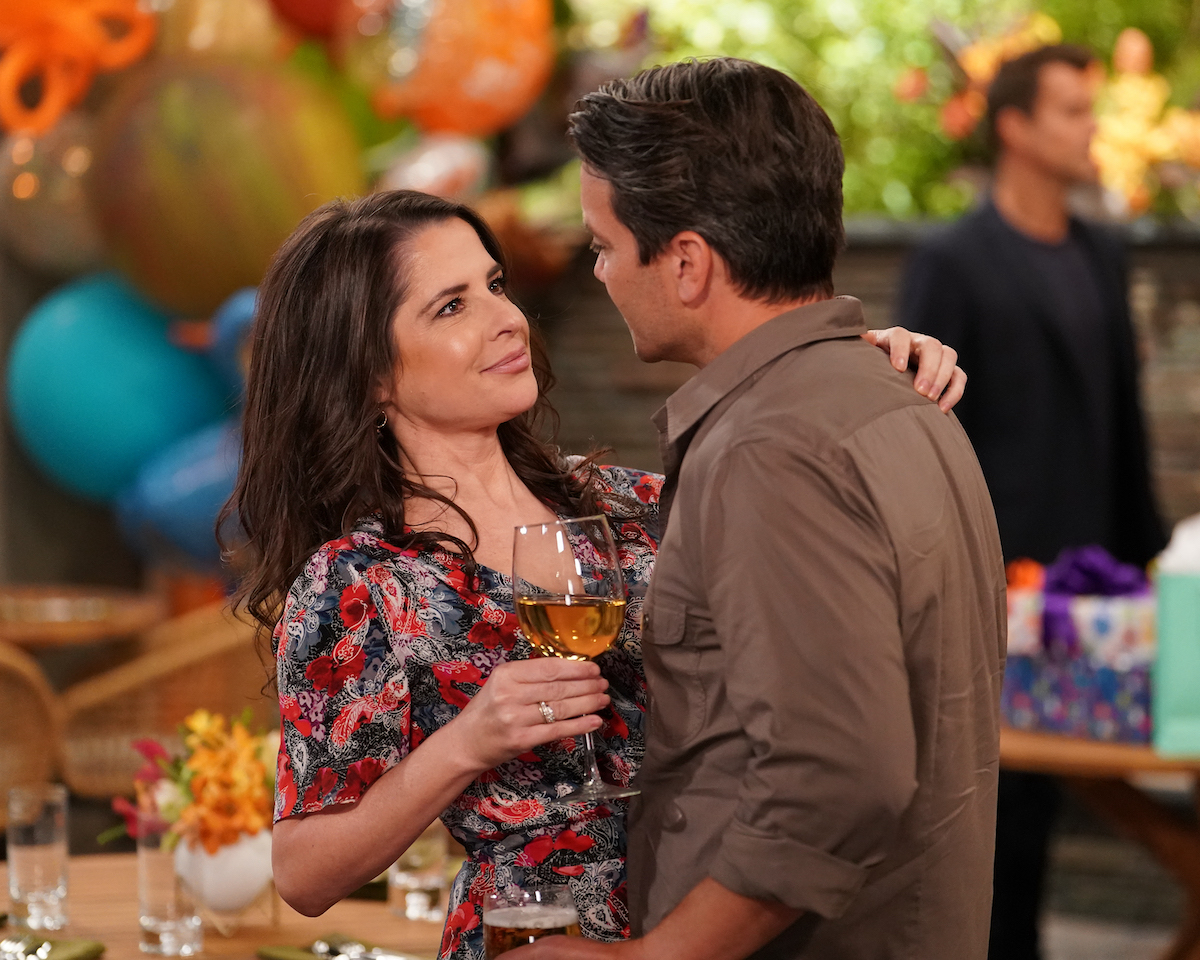 On May 13, Monaco's home was badly damaged in a fire. Security footage shows an unknown person tossing their lit cigarette in a neighboring field, sparking the blaze. Monaco's mother, Carmina Monaco, spoke with People about the damage. 
"The whole house was filled with extensive smoke. It's not livable currently," she explained. "They say it'll be at least a month before she can get back into the other parts of her home. Rebuilding will take longer."
She says that the loss is particularly difficult for her daughter, because of how she prefers to live her life. "Kelly is a real homebody, so this is very hard for her. She's not someone who is out on the town every night, going to clubs or red carpets. She likes to go to work and come home to relax."
Despite the fact that the fire occurred on Friday the 13th, the star seemed to have experienced some good luck in the event. Although she lost many possessions, she survived with only some minor lung irritation from the smoke. 
Other celebrities who have lost their homes in fires
Monaco isn't the only star who has gone through this experience. Wildfires have plagued California in recent years, as the region struggles with a record-breaking drought.
ABC 7 News reports that during the devastating 2018 Woolsey Fire, several celebrities lost their homes, including Gerard Butler, Shannen Doherty, Robin Thicke, and Miley Cyrus.
"Completely devastated by the fires affecting my community," Cyrus posted on social media. "I am one of the lucky ones. My animals and LOVE OF MY LIFE made it out safely & that's all that matters right now. My house no longer stands but the memories shared with family & friends stand strong."
Stars may have many advantages in life, but they aren't immune from tragedy. Monaco was reminded of this recently, thanks to a stray cigarette on Friday the 13th.
RELATED: 'General Hospital': Kelly Monaco Burned Her Prom Dress for 1 Heartbreaking Reason