'Stray' Game Lets You Play as a Cat in a Cyberpunk World — Here's Everything We Know
Indie gamers will soon be able to take on a furry and four-legged persona with Stray, BlueTwelve Studio and Annapurna Interactive's upcoming adventure video game. This unique story explores what it's like to be a stray cat living in a cyberpunk world. Stray has become one of the year's highly-anticipated titles, and many fans can't wait to hear more about it. Here's everything we have for Stray so far, including a release date window, a game trailer, and more.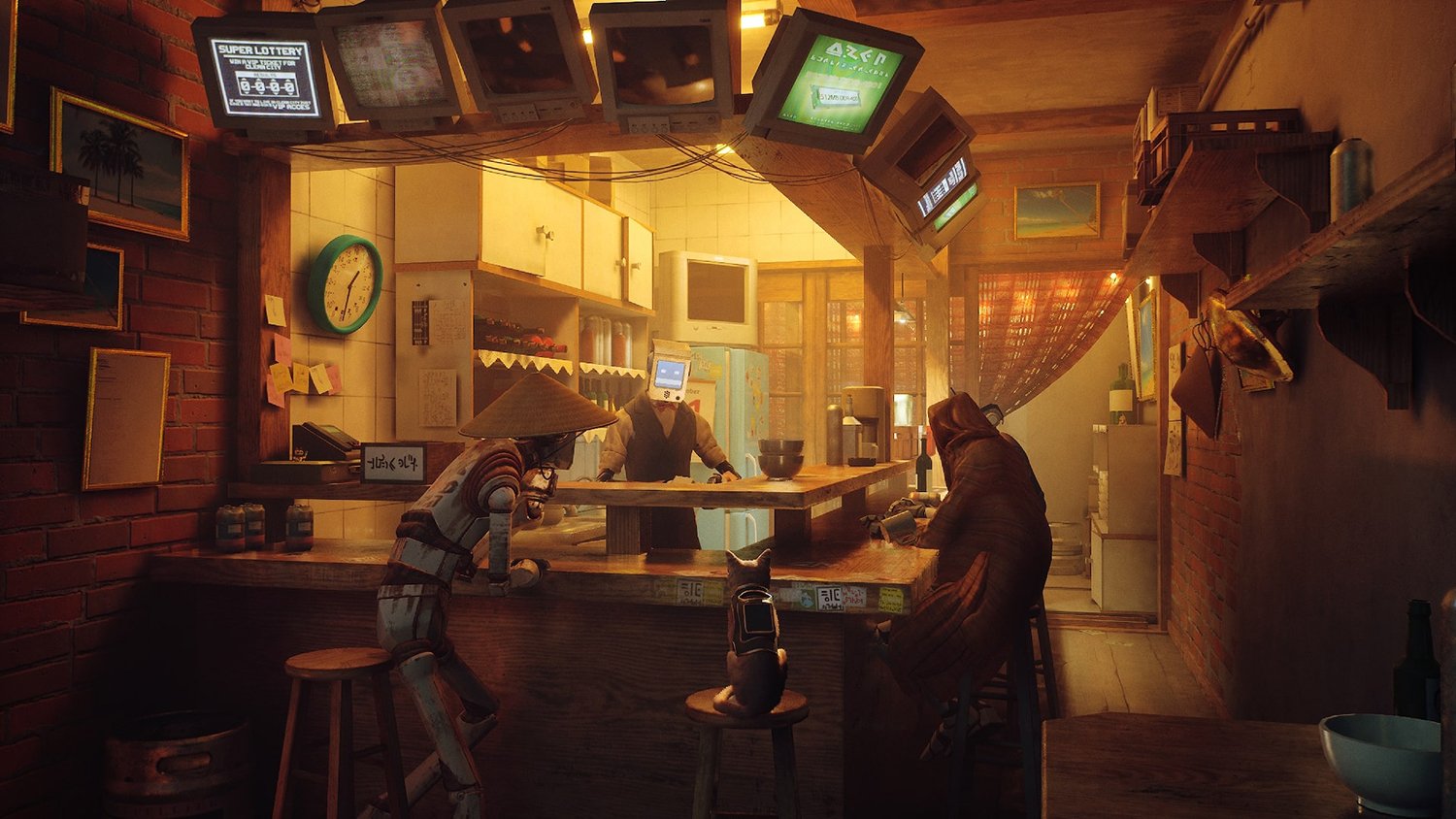 What is Annapurna Interactive's game 'Stray' about?
Annapurna Interactive announced Stray in June 2020 during PlayStation's Future of Gaming showcase. As revealed in a PlayStation blog post at the time, developer BlueTwelve studio's founders, Koola and Viv, started working on the game years ago. However, the game was known back then as HK_Project.
Stray gives players the role of a cat who gets separated from his family. In his quest to return home, he must travel through a dystopian-looking futuristic city inhabited by robots and drones. Some will help him along the way, but others aren't so friendly.
In the blog post, Viv explained why they chose a cat as the protagonist.
"Cats are always so playful, cute, and lovingly annoying that it's an endless stream of gameplay ideas for us. It is also a very unique point of view for an adventure game," Viv explained. "Exploring the strange world we are building feels really fresh when you're sneaking under a car or walking the rooftops with the inhabitants below unaware of your presence. Or if you want them to be aware, you can just meow endlessly to annoy them."
'Stray' release date and platforms
Stray does not yet have a specific release date. However, the studio assured via Twitter in July 2021 that it aimed for an "early 2022" release.
"As we don't want to compromise on quality, nor the team's well-being, we now aim for early 2022. Thank you for understanding, and we can't wait to show you more next year!" the tweet read.
And as for what platforms fans can expect Stray to be on, it will be released on PlayStation 4, PlayStation 5, and PC. Unfortunately, it looks like Nintendo Switch and Xbox fans won't get this one, at least at first. It's unclear if the game will only be a timed exclusive.
'Stray' gameplay was revealed in its first full trailer
After a year of waiting, fans finally received the first look at Stray gameplay in a new trailer in 2021, as seen above. The game takes an open-world approach, allowing players to explore the highs (rooftops) and the lows (underground) of this "unwelcoming" city.
Gameplay will involve puzzle-solving and platforming, as well as some action. In some of the trailer's scenes, the cat outruns deadly enemies and, later, finds a futuristic weapon to eliminate them. Stray seems to have a little bit of everything.
Stay tuned to Showbiz Cheat Sheet for more updates on Stray.