Stray Kids' Label JYP Expanding in America
Another K-pop label is broadening its business model to include operations in the United States. JYP Entertainment, home to popular K-pop groups Stray Kids, Twice, and Itzy, announced its North America expansion with subsidiary JYP USA.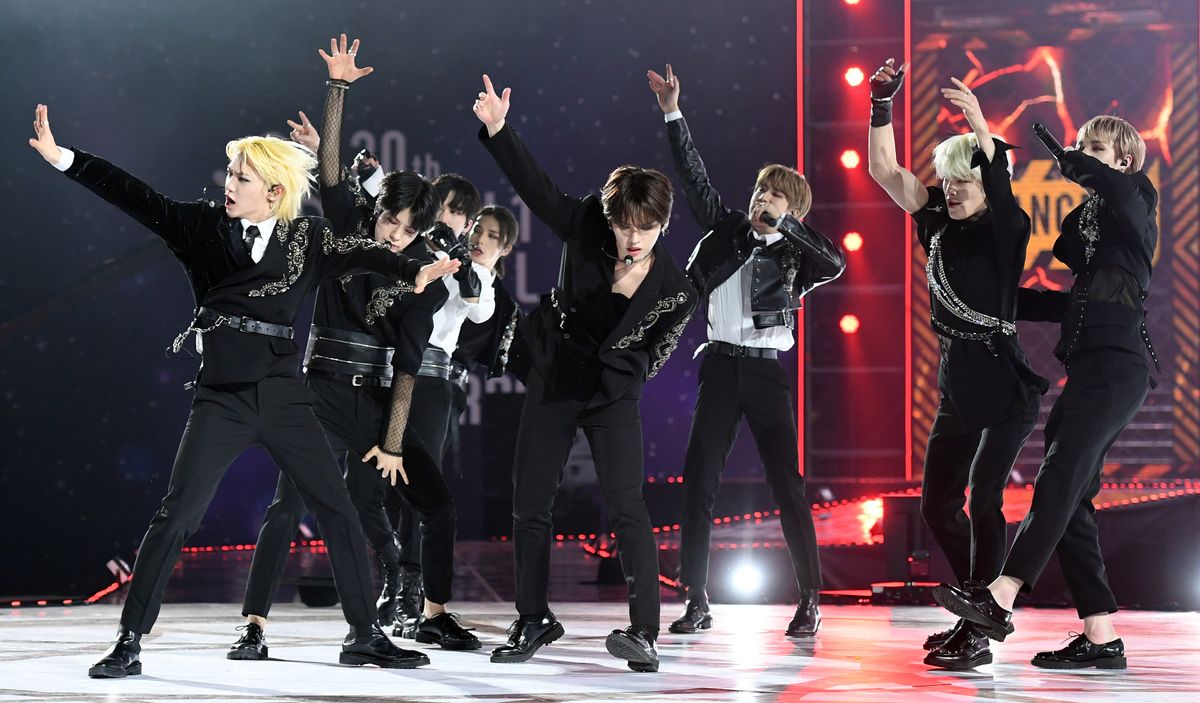 Stray Kids' Label JYP
JYP Entertainment is one of the biggest K-pop labels in South Korea. As K-pop finds more success in North America, labels are expanding their operations to have a larger footprint in the Western market.
Billboard recently reported, "JYP USA, the North American subsidiary of JYP Entertainment, will focus on the US development of JYP's roster, as part of a full-scale North American market development and global expansion maximization."
The label, founded in 1997 by producer J.Y. Park, actively tried to break into the American market with Wonder Girls in 2009. Even though they toured with the Jonas Brothers and charted on the Billboard 100, American audiences weren't ready to embrace K-pop.
As a result, JYP has focused international efforts elsewhere until now. In recent years, a change has occurred with global superstars BTS opening the doors stateside.
JYP USA will have offices in LA and New York City.
Timing is right for Stray Kids and other JYP artists
The timing for JYP expansion feels appropriate as their artists continue to find success in America. Stray Kids are poised to have the number one album on the Billboard 200 this week. The eight-member boy group who debuted in 2018 currently have over 1.5 billion YouTube views.
In addition to Stray Kids, girl group Twice has proven their popularity overseas. They became the first female group to earn over $2 million in a single concert. According to Touring Data, Twice earned $2.219 million each night played at the Forum in LA on Feb. 15-16.
Recently, these two JYP groups were part of an expanded partnership with Republic Records. The deal gives them US distribution and more support across the board. (Twice made a deal with Republic in 2020.)
On top of promoting the label's most prominent artists, this new expansion will help new acts like Ordinary Heroes and NMIXX become more established in North America. JYP also plans to find "local talent." They have experience forming groups outside of Korea, like the Japanese girl group NiziU.
K-pop labels have a stateside presence
SM Entertainment, home of NCT, EXO, and Aespa, was rewarded with an official designation from LA county in 2020. The designation proclaimed the intersection of 6th Avenue and Oxford Street "SM Entertainment Square."
In a press release from SM Entertainment, the official square "is to honor SM and Soo-Man Lee general producers for their achievements in leading the K-POP boom and achieving remarkable results in the global music market, as well as for their contribution to informing Korean culture in LA."
SM may have a square in LA, but no other K-pop label has made as much noise stateside in recent years as HYBE.
In 2021, the home of BTS acquired Scooter Brauns' Ithaca holdings. The deal included SB projects and management clients (Justin Bieber, Ariana Grande,) and Big Machine Label Group. The move ensures HYBE is no longer one of the biggest K-pop labels but one of the biggest labels in all of music.
RELATED: Everything to Know About Big Hit Entertainment Rebranding as HYBE