What Streaming Service Has 'The Jeffersons'?
Classic TV shows are seeing a massive resurgence in popularity as new ways to access and experience entertainment have left fans nostalgic for series from the past. For a long time, tapping back into past series was a difficult thing to do. Sure, some shows had a second life in syndication, but it was rare for all episodes to get re-aired. Streaming has changed that. Now, there are plenty of series that have only become popular after their conclusion, and fans who tune in through streaming services are able to access all episodes in order, providing a kind of depth and consideration that has been unavailable for these series to all but the most dedicated of fans for decades. The Jeffersons is one such classic television series that is receiving renewed interest.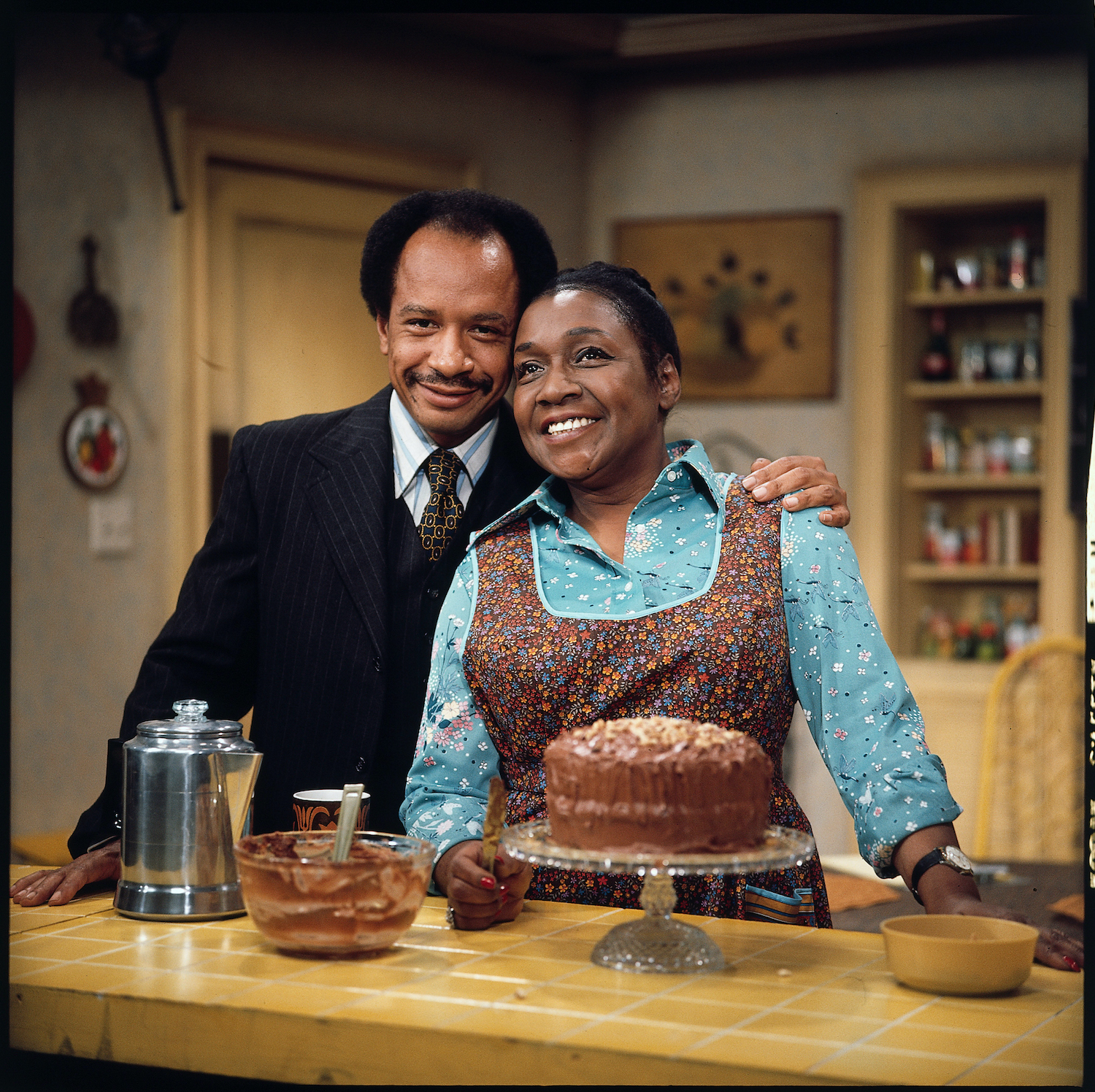 'The Jeffersons' was groundbreaking
In 1971, All in the Family was picked up by CBS and quickly became a popular American cultural touchstone. It was so popular, in fact, that it became one of the most spun-off shows in history with a whopping seven series being birthed from the original. Several of these series became extremely popular in their own right, and others weren't quite as quick to catch on. Maude, Good Times, Archie Bunker's Place, Checking In, Gloria, and 704 Hauser were all spun from All in the Family. One of the most popular and successful spinoffs was The Jeffersons.
Premiering in 1975 and running for 11 seasons before concluding in 1985, The Jeffersons featured George Jefferson, a representative of the "nouveau riche" Black class and a kind of answer to Archie Bunker's distressing racism. The Jeffersons find success in a dry cleaning business, and they move to a "deluxe apartment in the sky" located in Manhattan. The show's unflinching willingness to tackle issues of race while staying true to its comedic core made it a groundbreaking show. 
George and Louise Jefferson are one of TV's famous couples
At the heart of The Jeffersons was the relationship between George and Louise Jefferson. Sherman Hemsley portrayed the patriarch George, and Isabel Sanford was cast as his wife Louise. George's hot-headed nature and tendency to run off at the mouth was tempered by Louise's even-handedness and open-minded perspective. 
Unlike many TV couples, the stars actually got along quite well in real life, but that was after a period of skepticism from Sanford. When Sanford first saw Hemsley, she was unimpressed by his small stature — saying she could "squash him like a bug" — and didn't believe that they'd make a realistic couple. Of course, we know now that wasn't the case at all, and Sanford grew close to Hemsley as they portrayed one of America's most famous couples for more than a decade. 
Viewers can stream 'The Jeffersons' 
With the increasing popularity of so many streaming services, it's easier than ever to catch up with classic TV shows that have long gone off the air. The Jeffersons may have ended more than three decades ago, but fans can still tune in and see all 11 seasons of the popular show. 
The series is available on Starz, and it can be accessed through a subscription to Starz directly or through Hulu with a Starz add-on. Whether you're planning to take a trip down memory lane or watch the series for the very first time, it's certainly going to be an illuminating experience that demonstrates why this series has such a lasting impact on pop culture.