Strict Rules Female Members of the Royal Family Must Follow When Walking Down Stairs
We know members of the royal family have to follow a set of rules and protocols in their daily life as they are expected to conduct themselves a certain way in public. This includes having good manners and table etiquette, dressing appropriately, and ladies walking down steps a specific way.
Here's what royals like Catherine, Duchess of Cambridge and Camilla, Duchess of Cornwall must do every time they walk down a flight of stairs.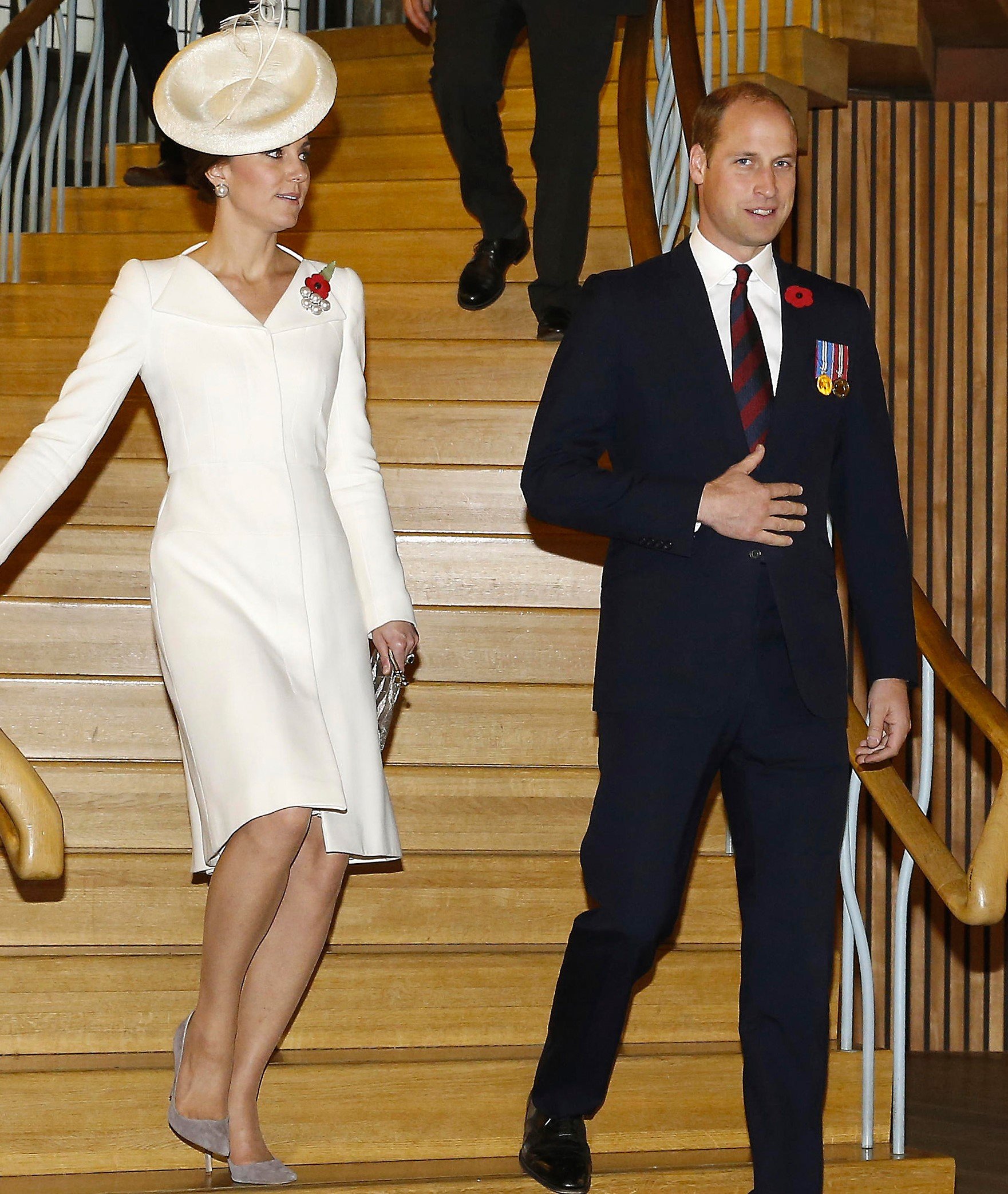 How the queen, princesses, and duchesses must walk down stairs
You may have heard that royal ladies should always be seated in a certain position.
One way is to sit up as straight as possible with their legs and knees together and crossed at the ankle. Another popular position for female members of Queen Elizabeth II's family is to sit in what's known as "the duchess slant." Prince William's wife, Kate, often sits in the position in which she keeps her knees and ankles together tightly while slanting her legs to the side. But the duchesses, princesses, and the queen herself have to be mindful of a couple of rules not just when they're sitting but walking as well.
According to Reader's Digest, the proper way for royal women to walk down a staircase is to "keep their chins parallel to the ground and hands at their sides. If there's a banister, rest a hand on it (rather than grab it), and keep their toes pointed toward the railing while they walk."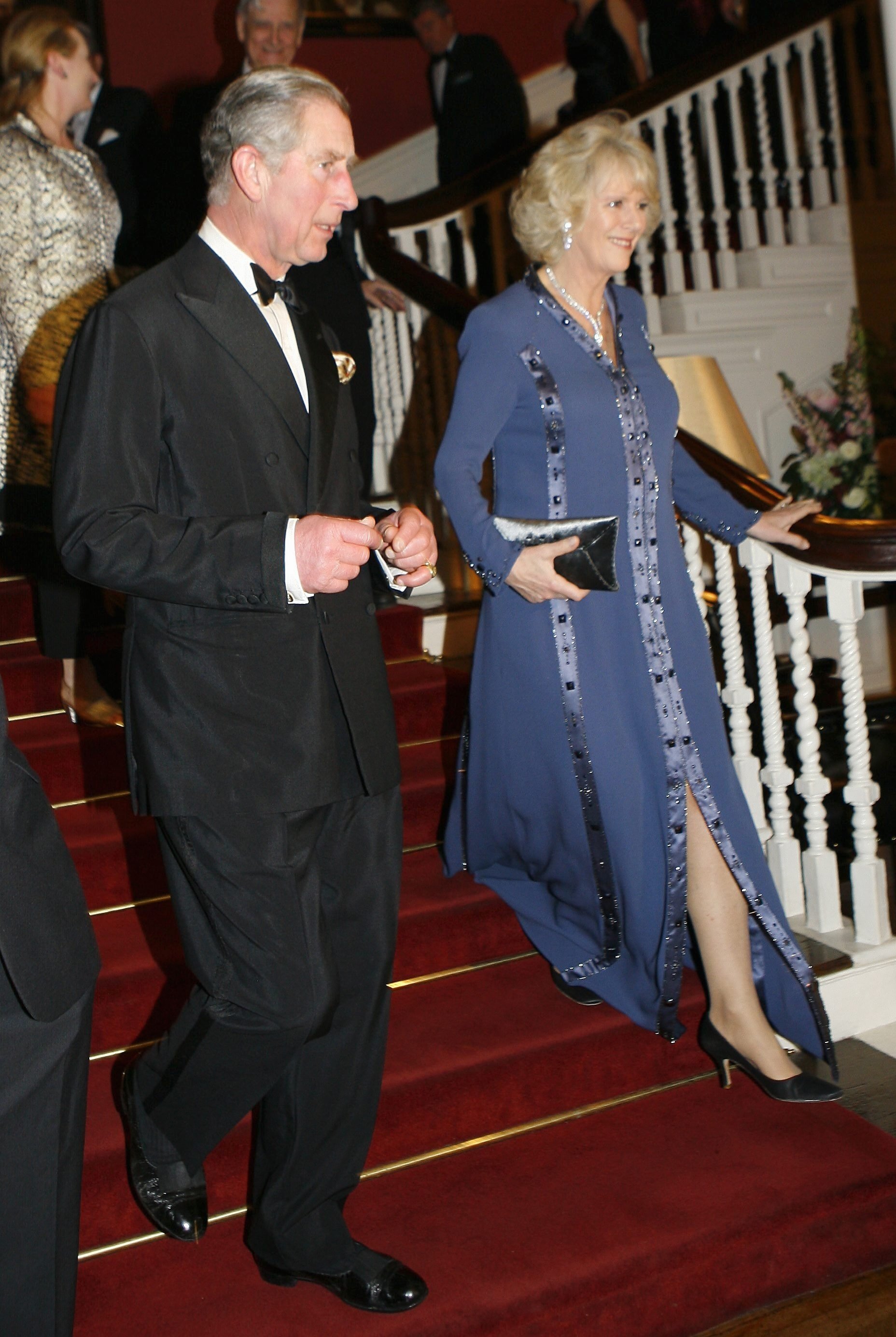 Rule all royals follow when entering a room
There is also a protocol for how all royals enter a room and how they are seated at a table.
It's done like a procession and the queen must always enter first. After she walks into a room, Prince Philip and Prince Charles come next followed by Camilla, then William and Kate. Those who walk in behind the Duke and Duchess of Cambridge usually enter in the order of the line of succession to the throne.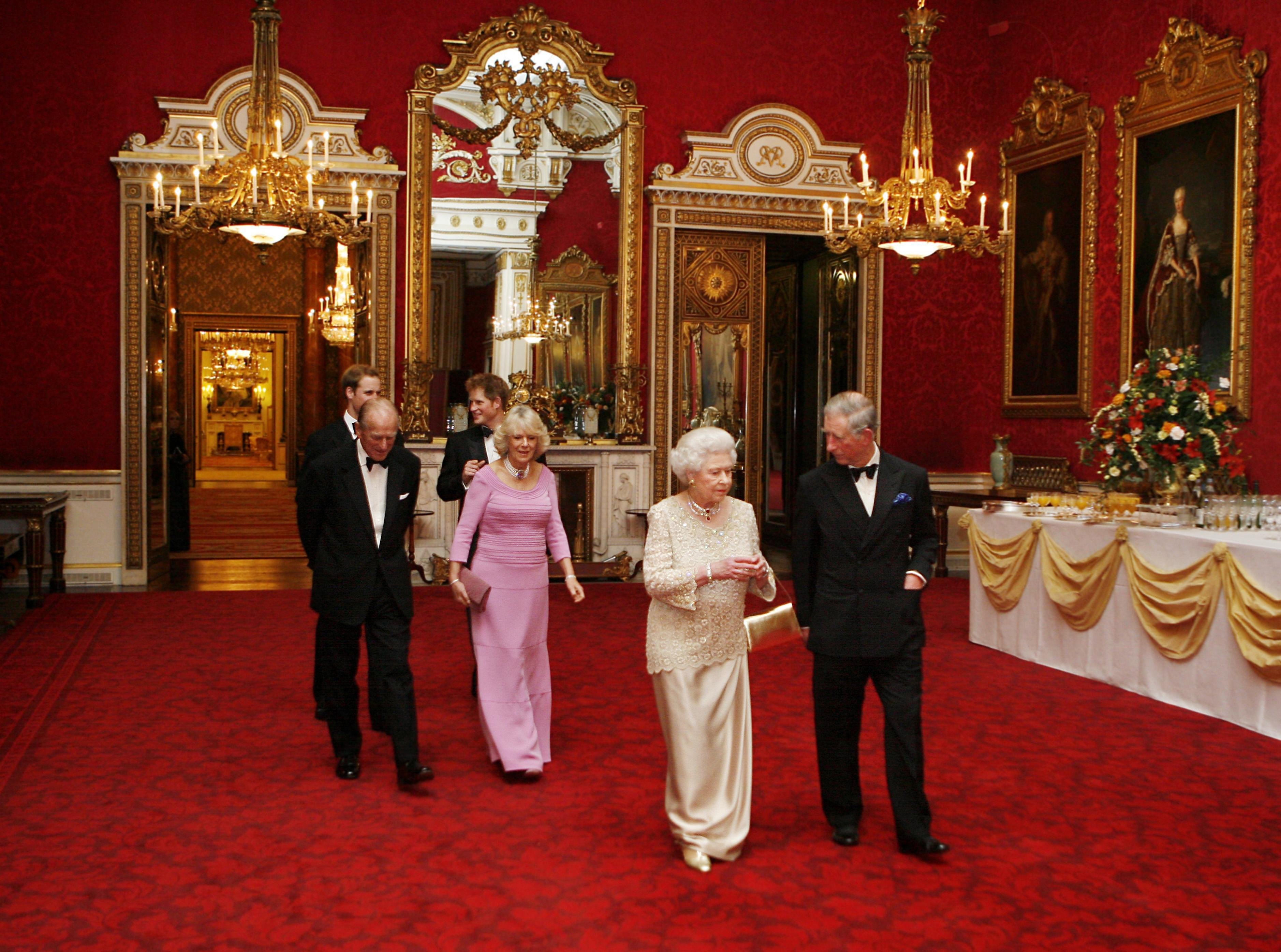 Staffers can only walk on certain areas of the carpets
Household staffers also have their own set of rules to follow when walking around the queen's residence.
They cannot walk down the center of the rugs. The Daily Beast reported that staffers who work at Buckingham Palace must walk on the sides of the hallways instead of down the middle of carpets so they won't wear the threads out or leave unnecessary footprints.
But that's not the only strange rule when it comes to the carpets inside the palace. There's also a ban on vacuuming. In the documentary Royal Servants, former employees explained "cleaners sweep carpets, lest royal ears are offended by vacuum cleaners."