9 Studio Ghibli Easter Eggs Only Keen-Eyed Fans Will Notice
Studio Ghibli isn't known for shallow movies. The breathtaking animated art of Hayao Miyazaki is always rich with meaning, both overt and hidden. CBR.com recently listed their top Studio Ghibli Easter eggs, and we're taking a closer look. From the overt whimsy of Kiki's Delivery Service to the dark magic of Howl's Moving Castle and beyond, here are the nine hidden Studio Ghibli Easter eggs you need to see for yourself.
Magic abounds in Miyazaki's films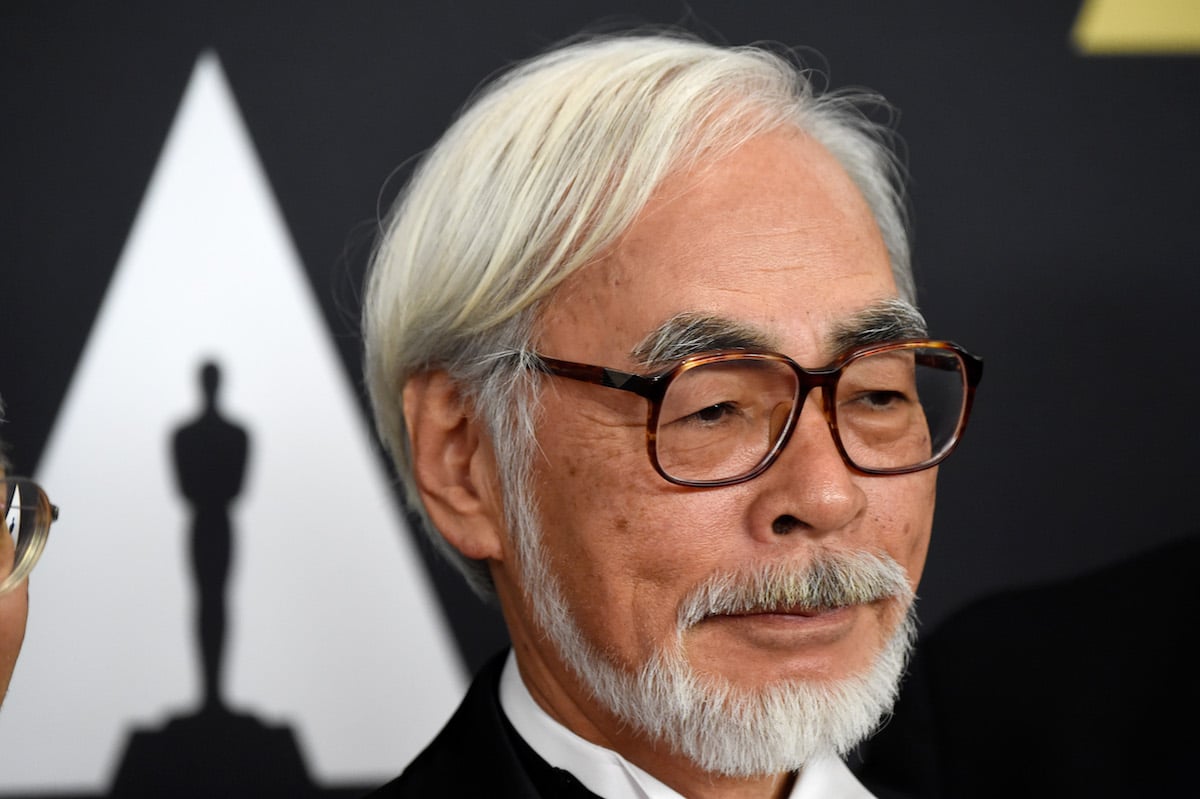 It wouldn't be a Miyazaki film if there weren't magic. Indeed, the supernatural nature of many of his movies propels the action and creates a dreamlike quality.
In Academy Award-winning Howl's Moving Castle, a time-traveling tidbit lends weight after the fact to Howl and Sophie's timeless romance. When arrogant wizard Howl (voiced in the U.S. version by Christian Bale) first meets Sophie (voiced by Emily Mortimer), he says something odd for a complete stranger. "There you are, Sweetheart! Sorry I'm late, I was looking everywhere for You." Out of context, it seems like a mistake or even a mistranslation. But later in the film, as Sophie tumbles through time trying to save her beloved, she shouts out something to childhood Howl that makes the meaning clear: "Find me in the future!"
Miyazaki's other Academy Award winner Spirited Away features a nod to yet another Ghibli. Chihiro (voiced by Daveigh Chase) crowds into the elevator at the magic bathhouse next to a dreaded radish spirit–and the reference is inescapable. It's a visual nod to the iconic umbrella scene from his beloved My Neighbor Totoro.
During another time-and-space travel scene in Howl's Moving Castle, Sophie steps out of the castle and onto a busy village street. Die-hard fans will notice Pazu From Laputa: Castle In The Sky running along the street.
Studio Ghibli references itself often
In Kiki's Delivery Service, witch-in-training Kiki (voiced by Kirsten Dunst) flies by, and nearly crashes into, a bus. Both the bus and Kiki are moving pretty quickly, but the words "Studio Ghibli" are furtively placed on the fast-moving bus.
Similarly, in From Up on Poppy Hill, a Studio Ghibli plaque is seen on the side of the majestic ship that carries main characters Umi and Shun on their journey toward finding out more about Shun's late father.
And in Whisper of the Heart, the old grandfather clock in the antique shop is engraved with the words 'Porco Rosso,' referencing the 1992 adventure comedy.
Characters from other films make frequent appearances
Miyazaki loves to include tiny references to his most beloved characters. They're interspersed throughout his body of work. Kiki's Delivery Service contains an adorable Easter egg in the form of characters from My Neighbor Totoro. On Kiki's bedroom shelf, as she packs to leave home, sits a miniature house, and peeking through the windows are Mini-Totoro and Mei.
Whisper of the Heart also references My Neighbor Totoro and adds a cute nod to Kiki's Delivery Service. This one's difficult to catch, but in the doll workshop scene, a mini and medium Totoro can be seen, as well as a tiny version of Jiji the cat!
Jiji makes another appearance in Oscar-winning Spirited Away. Yubaba's surreal and gigantic baby room is covered with toys and pillows; one has an image of Jiji the cat embroidered on it, stealthily sneaking in yet one more Easter egg for devoted fans. You won't likely notice it on a first watch, but it'll be apparent in subsequent viewings.
Studio Ghibli's upcoming film How Do You Live? reportedly still has a way to go before completion, but if past films are any indication, it's sure to include new Easter eggs in honor of Miyazaki's vast and beautiful body of work. We'll be there for it.
RELATED: Studio Ghibli Movies Are Coming to Netflix, But Here's Why Subscribers Shouldn't Get Too Excited