'Stumptown': Fans Agree This Would be the Worst Thing to Happen to the Show
 Cobie Smulders made a name for herself as Robin on How I Met Your Mother. The show was wildly popular, and when it ended everyone was wondering what the cast would do next. It turns out Smulders has had a lot of success since HIMYM ended.
Smulders was one of the main characters in the Netflix series Friends from College. Although the series didn't last long, Smulders got the chance to star alongside some big names, like Keegan-Michael Keys.
She has a recurring character in the Marvel universe as S.H.E.I.L.D agent Maria Hill. It's a pretty good gig. There are quite a few projects that Maria has been included in, including the blockbuster Avengers: Endgame. The character has a lot of potential, and will likely be in future Marvel projects as well. 
But that's not the only iron in Smulders' fire. She's playing the main character in the new hit show Stumptown on ABC.
'Stumptown' quickly became a fan favorite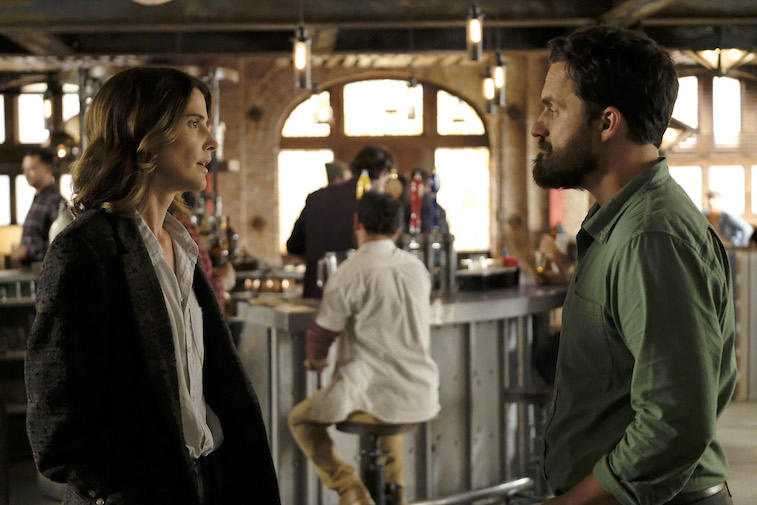 It's still early in the season, but based on reactions to Stumptown so far, Smulders has made another hit. The show takes a familiar narrative, gives it a twist, and adds compelling characters. What's not to like?
Smulders plays Dex Parios. She's a former Marine living with PTSD, and she's just trying to survive. She served in Afghanistan, and is constantly battling demons from her time at war, as well as a gambling addiction.
Even though she has a "devil may care" attitude at times, it's clear that Dex really does care. She works hard as a private investigator to support her brother, Ansel, who has Downs Syndrome. Dex is a complicated person, but that's why fans love her.
Dex and Grey have a complicated relationship
Dex is a complicated character, and she's in a lot of complicated situations. Her relationship with her friend Grey, for example, is a little messy.
Dex and Grey met before the show began. They had a one-night stand but became best friends afterward. Both are familiar with a more sinister side of human nature. Grey works as a bartender and has referred clients to Dex.  
In recent episodes, fans learned that Grey has a complicated past just like Dex. Revelations about his history have Dex wondering if she can trust Grey.
What's more, Dex has another potential love interest who is interfering in her relationship with Grey. Dex and Miles Hoffman met in the pilot episode. He's a detective, and he and Dex had a fling. It turns out, some fans would rather see Dex stay with Hoffman than get together with Grey.
Fans don't want Dex and Grey to get together
Even though Grey as a love interest is the obvious choice for the producers, fans don't want these two to get together. According to fans on Reddit, Dex and Grey are just too good as friends. They have a great platonic relationship, despite the physical nature of their first encounter. 
Fans also think that the one night stand turned friend turned romantic partner trope is just too overdone.
According to one fan: "Two people can in fact just be friends. This is such a great series, and Dex and Grey have phenomenal platonic chemistry, and I just really hope that they don't ultimately end up together."
Since Stumptown has already brought so many original twists to age-old stories, fans think they should stick with it when it comes to Dex's relationship. 
The show is based on a comic book, so Dex and Grey's fate could already be decided. So far, the show is sticking fairly close to its comic origins, but that could change. Fans will have to keep watching to find out.