'Succession': What Is the Age Difference Between Roman Roy's Kieran Culkin and Gerri Kellman's J. Smith-Cameron in Real Life?
J. Smith-Cameron and Roman Roy's characters make up an intriguing duo on 'Succession,' causing fans to wonder about Gerri Kellman and Kieran Culkin's age difference in real life.
Succession is one of the most popular, thought-provoking shows currently on TV. The main reason for the HBO series' success is the interpersonal conflicts between characters. Whether it involves the bumbling family outsiders, Tom Wambsgans (Matthew Macfadyen) and Greg Hirsch (Nicholas Braun), or the eternal power struggle between father and son, Logan (Brian Cox) and Kendall Roy (Jeremy Strong), Succession lives and dies by their wonderfully written and developed characters. 
Gerri Kellman (J. Smith-Cameron) and Roman Roy (Kieran Culkin) make up one of the most intriguing duos. Their foray into a borderline sexual relationship makes fans wonder about their age difference in real life.
J. Smith-Cameron and Kieran Culkin's real-life relationship 
Smith-Cameron and Culkin have a quarter of a century difference in age. Culkin is 39 years olds old and Smith-Cameron is 64 years old. They have a long friendship even before acting together in Succession. Smith-Cameron and Culkin's real-life relationship is most likely more healthy than their fictional partnerships on-screen.
Both Smith-Cameron and Culkin are married. Both their spouses are involved in entertainment outside of acting. Smith-Cameron is married to director and writer Kenneth Lonergan, who directed the critically acclaimed film Manchester by the Sea and wrote Gangs of New York.
Interestingly, Lonergan, Smith-Cameron, and Kieran Culkin's brother Rory Culkin all combined forces in the film You Can Count On Me. Lonergan also directed his wife in the 2011 film Margaret, along with Hollywood A-listers Matt Damon and Mark Ruffalo. Kieran also makes an appearance in Margaret.
Kieran has been married to a former model, Jazz Charton, since 2012, as Huffpost reports. Culkin and Charton have two children together. Smith-Cameron has one daughter with her husband. This connection outside of Succession clearly adds to the pair's one-of-a-kind relationship. 
Roman Roy and Gerri Kellman's relationship on 'Succession'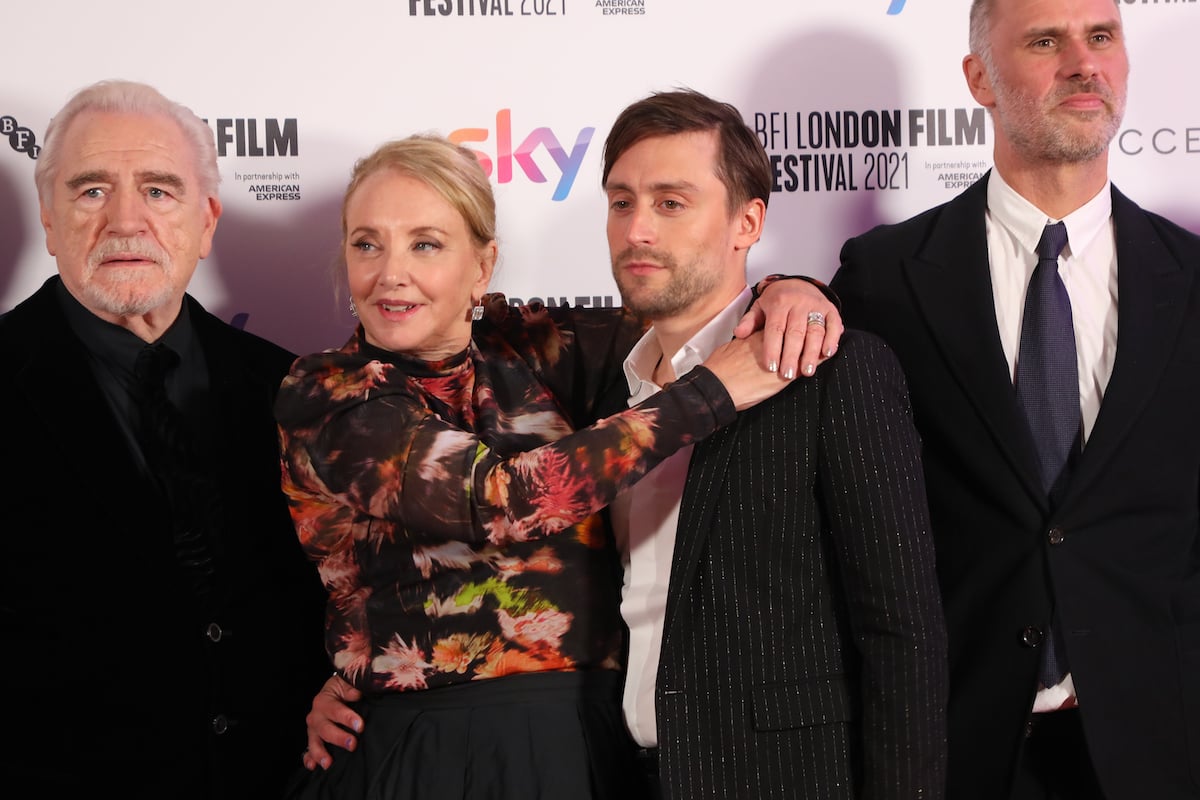 Roman and Kellman's relationship began as a business power-couplling and turned into a sexual relationship. This element of Succession's script came about after the show's production crew witnessed the actors play-flirting after a cut scene. Culkin even called Smith-Cameron his "mommy-girlfriend."
The business and life experience Kellman holds is an interesting juxtaposition to Roman's cold and somewhat unrelatable lifestyle. The two have an opposites-attract type of relationship that makes them an extremely engaging couple to watch. Kellman and Roman's relationship has grown through the show's three seasons. This includes the sexual component.
After trying and failing to have phone sex with his then-girlfriend, Roman was able to perform while speaking with Kellman on the phone. These critical characters' relationship has interested fans since their unexpected elevation to sexual partners midway through Season 1.
Roman and Kellman's evolving sexual partnership 
Roman's sexual hangups are a common occurrence in the show but one that the youngest Roy child keeps secret. Roman uses bravado and frankness as a cover for the truth about his basically non-existent sex life.
Always one to march to his own drum, he wants to engage in somewhat unorthodox and taboo sexual activity like asking his partner to pretend to be dead. This type of behavior continues with Kellman, although the two never physically touch. The clearest example of Roman and Kellman is a scene inside Kellman's hotel room, where the elder lawyer calls Roman a disgusting pig as he is in the bathroom.
Verbal shame and dominance are key aspects of Kellman and Roman's relationship, both sexually and in their business pursuits. Kellman is a confidant to Roman as he tries to become the next leader of the Roy family empire. It is somewhat unclear whether Kellman desires to take the head position for herself, or if she truly wants to see Roman succeed.
In an interview with Vogue, Smith-Cameron discussed the pair's future. She said, "There's a real bond there, an authentic affection and even a budding respect." Whether this is true or a Kellman-esque diversion from the truth remains to be seen.