'Succession' Cast Members Brian Cox Is More Annoyed by 1 of the Show's Bad Habits Than Matthew Macfadyen Does
'Succession' star Matthew Macfadyen shares the weekly habit that annoys co-star Brian Cox. Macfadyen himself doesn't mind though.
Succession has riveted HBO viewers for three seasons. The caustic dialogue of the Roy family seems like everyone chooses the most destructive words possible. That's because creator Jesse Armstrong and the writers have. However, waiting for those words can frustrate the Succession cast. Matthew Macfadyen, who plays Tom, shared Brian Cox's, who plays Logan, frustration.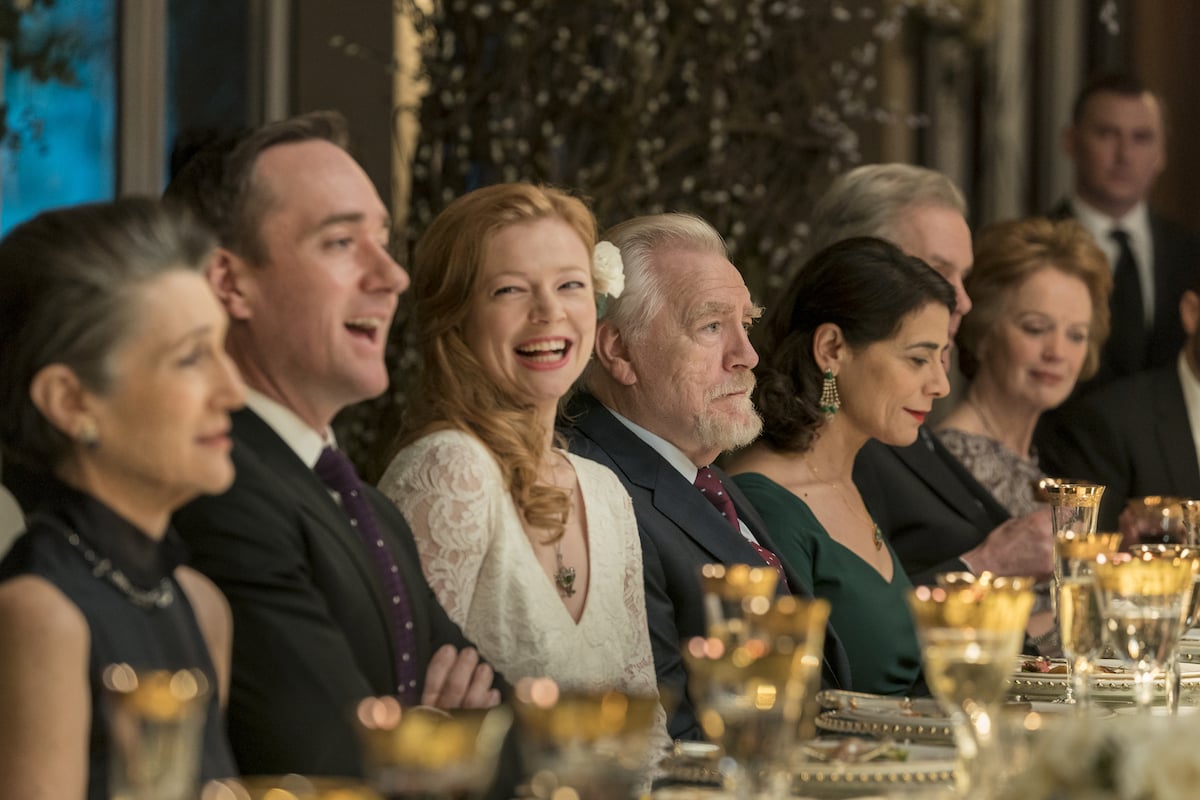 Macfadyen was a guest on the Fresh Air podcast on Jan. 26. Succession Season 3 had just ended in December. Macfadyen told host Dave Davies about the mad rush to read and learn the script every Succession cast member endures. 
The 'Succession' cast has to memorize lines fast 
It takes a long time to write that careful, specific dialogue. Logan Roy doesn't actually hurl those insults off the top of his head. The Succession writers regularly push the deadline to the limit, leaving the Succession cast little time to learn their lines. 
"They come very late and we're used to it now, but I think it was a little alarming," Macfadyen said on Fresh Air. "Brian would get vexated because he had more lines to learn. I was never that bothered unless I had an awful lot to say. I like the freshness of it, I like the on the hoof quality that it brings. Yeah, they come very late, sometimes an hour before the table read."
The only 'Succession' script that was ready in advance 
Macfadyen remembers the first Succession script he read, for the show's pilot. Back then, of course, Armstrong had plenty of time to perfect the script before the actors saw it. It was only when they were writing a new script every week that they started to fall behind. Macfadyen remembers his scene with Cox in the pilot where Logan dismisses Tom's gift of a Patek Phillippe watch. 
"When we were shooting the pilot, we didn't know it was going to go on," Macfadyen said. "So I thought there were all these sort of markers about what might happen to him, but that was a fun scene to play with Brian. I'm a big watch nerd so I know all about those Pateks and all those crazy watches and how much they cost."
Matthew Macfadyen always wanted to play an American
Going back a bit further to how he joined the Succession cast in the first place, Macfadyen remembers he was looking for work. 
"It came from Jesse," Macfadyen said. "It was pilot season. I'd just finished a job called Ripper Street which had gone for five seasons shooting in Dublin. It was a Victorian detective show which was great fun. So I was sort of at a loose end a little bit. I'd done Nutcracker for Disney and I was sort of floating about and wondering what to do."
One of Macfadyen's goals was to play an American. Prior to Succession, the British actor has done very British work including Pride & Prejudice and the miniseries of Howard's End.
"I wanted to do something in the States and maybe play an American," Macfadyen said. "I hadn't done that before except on stage at the Royal Court about 10 years previously. Then this pilot came through. I knew of Jesse and I loved Peep Show and Fresh Meat and various things like that. I knew he was writing from the thick of it and things like that. It was such a thing to read, it was fantastically acid and funny and interesting. It was election year and the Trumps were hoving into view."