'Succession': Fan-Favorite Gerri Kellman Replaced a Male Character Named Gerry Because Female Writers Wanted More Top Women at Logan Roy's Waystar
'Succession' fan-favorite Gerri Kellman was nearly a male character named Gerry — learn more about the evolution of Gerri Kellman.
HBO's Succession is one of the hottest shows on TV. The series follows the exploits of the powerful family of Logan Roy as his children vie for control of his media empire. 
While the focus of the show is on the eclectic members of the Roy family, it features plenty of standout characters surrounding them as well. One of those characters is Gerri Kellman, a powerful executive, and ally to the family.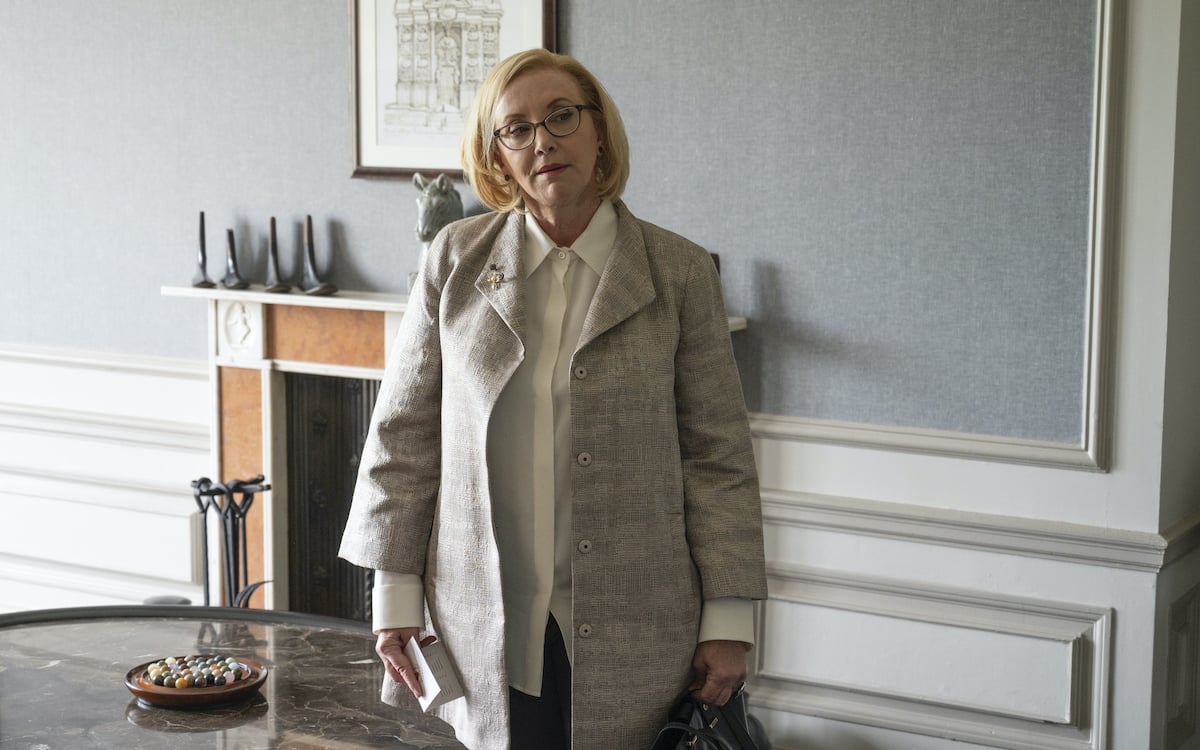 Gerri has become a fan favorite on the show – while she isn't the main character, she shows up in most episodes and has had plenty of great moments. What may surprise diehards fans is that she wasn't always planned to be a woman. Here's the story of how her character came about, and why Gerri was almost named "Gerry." 
Who is Gerri Kellman? 
Gerri is one of Logan's most trusted confidantes, one who serves many roles within the company. She's one of the most powerful people at Waystar Royco outside of the family itself. 
A running subplot in the show's first three seasons deals with a number of scandals in the company's cruise division. When Logan decides to blame Kendall for the mess, Kendall implicates his father, stunning the family. In the aftermath of this bombshell, Logan steps aside (in name only), and it is Gerri who he names the CEO. 
Gerri is known for both her fierce loyalty to Logan as well as her refreshing candor. She rarely shies away from telling him the truth. She also has a mentor-protege relationship with Roman, Logan's youngest son, that has manifested itself in some disturbing ways over the past several seasons. 
The character Gerri was almost a man named Gerry
According to a piece in Marie Claire profiling J. Smith Cameron, the actor who plays Gerri, the character was almost cast as a man named Gerry. The character was initially not written into the pilot episode and his only role was to help move the plot forward with helpful (if not clunky) exposition. 
Series creator and showrunner Jesse Armstrong heard from his women writers that Waystar Royco should have a woman in its ranks of executives, and he agreed. According to Armstrong: 
"We thought: This feels right, for a woman to have advanced … Even within what is a pretty misogynistic culture within that company."
With that, Gerry became Gerri, and one of the show's most enduring characters was born. The creative team behind the show has given Cameron plenty of license to develop the character herself. She's a widow on the show, but Cameron devised a backstory that she has two daughters and is a godmother to Logan's daughter Shiv. 
Cameron said she based the character on two friends of hers who work in high finance. 
The performer behind the character
Cameron is an accomplished actor on both stage and screen who had yet to achieve mainstream recognition for her great work prior to her role in Succession. Now critics and fans everywhere love her steely resilience as Gerri, depicting a no-nonsense woman who knows how to operate in a boy's club. 
Cameron is 64 years old. In an industry where both men and women (but especially women) over a certain age are written off, it's refreshing to see a woman that age playing a well-written and popular character. Cameron brings the character to life. She told Vogue that the show as a whole has embraced roles for women of any age: 
"Jesse and all the writers are very keen to write serious parts for women of all ages. It's very respectful and they're interested to know what we think about things. And I do think there is a trend in society—people are trying to open things up diversity-wise and ageism is a part of that."
It will be interesting to see how the character continues to grow and develop in the series, but one thing is for sure: fans can't get enough of Cameron as Gerri.