'Succession': Has the HBO Series Been Renewed for Season 4?
'Succession' Season 3 left the Roy siblings in a troublesome situation. Is the HBO series renewed for season 4, and when can fans expect it?
Succession Season 3 closed with a devastating development for the Roy siblings, with Logan (Brian Cox) discovering their plans for a coup — and finding a way to cut them out of Waystar Royco entirely. If he successfully moves forward with the new GoJo deal, none of them will stand a chance at taking over the family company. So, is Succession getting a season 4 at HBO?
[Warning: This article contains spoilers for Succession Season 3.]
'Succession' Season 3's finale sets up new dynamics
The third season of Succession may end on a sour note for the Roys, but it does set up some fascinating dynamics ahead of season 4. For one, the Roy siblings haven't been united in their motivations since the HBO series began. That alone will prove a nice change of pace, especially following their rare moment of vulnerability during the finale.
The final moments of season 3 also suggest that Tom (Matthew Macfadyen) sold them out to Logan. If fans thought his marriage with Shiv (Sarah Snook) was rocky before, it's bound to get even more intense. There may be a war in that household in the coming episodes, and it will be fun to see both parties scheming and manipulating this time.
Speaking of which, Tom and Greg (Nicholas Braun) find themselves in interesting positions despite the likelihood of GoJo buying Waystar out. It seems like they'll remain at the company after Tom's betrayal. As such, they might be the new power players in the Roy family.
Needless to say, there's plenty to look forward to following the HBO show's third season. So, is Succession renewed for season 4?
Is 'Succession' returning for season 4?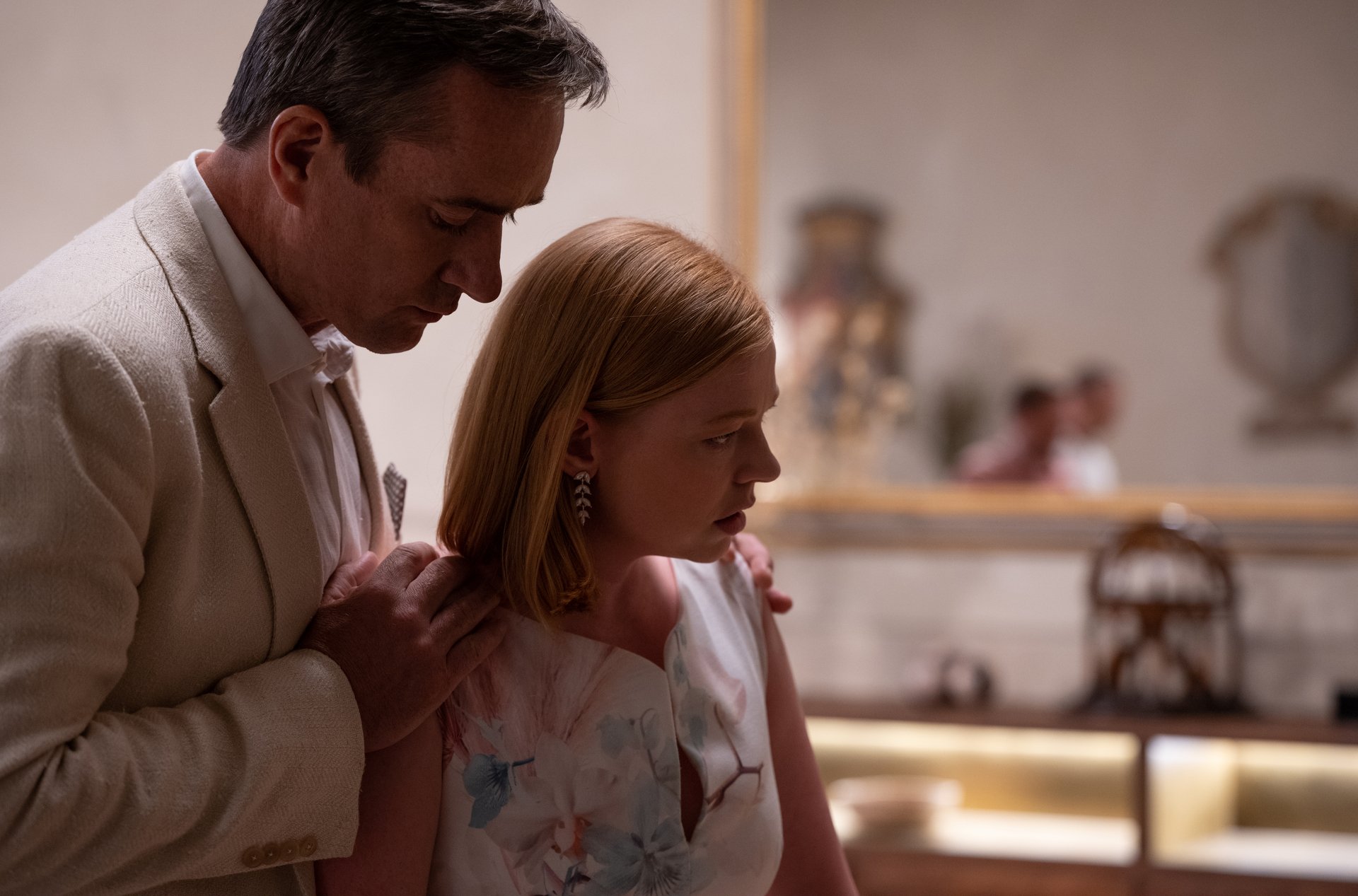 Those excited about the possibilities introduced in Succession Season 3 can rest easy: season 4 has already been greenlit by HBO. The network announced the show's renewal back in October, with HBO Programming's executive vice president, Francesca Orsi, teasing another exciting batch of episodes in a press release:
"With each season of Succession, Jesse Armstrong has continued to surpass our wildest expectations, pulling us deeper into the Roy family's inner sanctum with indelible wit, humanity, and precision. This season is undoubtedly no exception, and we couldn't be more excited for all that's in store in this next season ahead."
Fans are feeling the same, and the stakes seem higher than ever heading into the fourth outing. That's especially true when you consider showrunner Jesse Armstrong's words to Entertainment Weekly: "It's not the sort of show which should go on forever because there's a question set up in the title of the show, and I think it's a question you eventually want answered."
It's unclear how many more seasons of Succession are planned. However, recent events do seem like a turning point for the Roys. It wouldn't be surprising if season 4 proved the final outing — or if it led into the show's last hurrah.
Here's when season 4 could arrive on HBO
Although Succession Season 4 is definitely happening, there's no word on when fans might see it. Back in October, Brian Cox told British GQ that writing hadn't begun on the new episodes. Jesse Armstrong confirmed as much in an interview with Deadline, during which he admitted the writers will probably return to work in January 2022.
With that in mind, production on season 4 probably won't begin until mid-2022. Optimistically, that means fans could see the new season toward the end of the year. However, it's looking more and more likely Succession's next outing will arrive in 2023.
Either way, it seems we'll be waiting a while for the Roy siblings' countermove. Fortunately, the first three seasons of Succession are streaming on HBO Max.