'Succession': How 1 Movie Role Changed Kieran Culkin's Entire Career
For awhile in the early 90s, people knew Kieran Culkin primarily as Macaulay's little brother. He has since established his own career.
For awhile in the early 90s, people knew Kieran Culkin primarily as Macaulay's little brother. Flash-forward some 20 years later, and Kieran has become the primary actor of the family. 
Many actors can point to one particular role that was the true turning point for him, and for Culkin, it was the 2002 independent film Igby Goes Down, which put him in the heady company of Susan Sarandon, Claire Danes Amanda Peet. Now, with the highly acclaimed HBO series Succession under his belt, he's no longer in anyone's shadow.
Culkin started acting with his brothers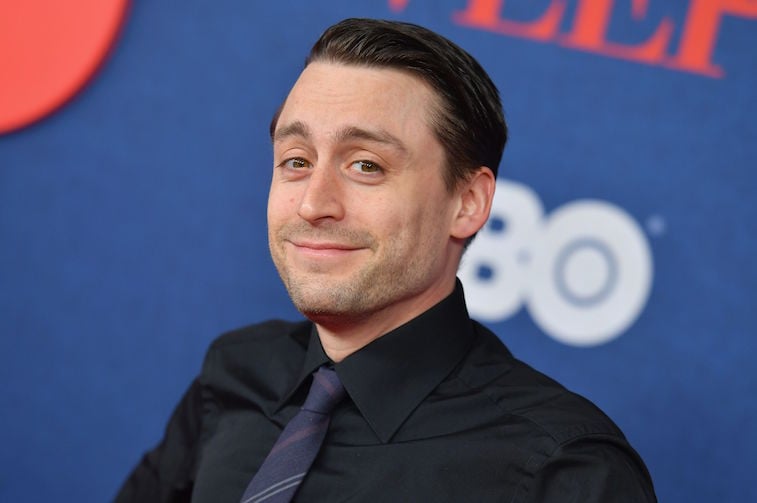 Kieran's first movie was the one that catapulted his brother to fame: the 1990 smash Home Alone. Call it typecasting, but he played Kevin's little brother Fuller, who goes off on vacation with the rest of the family, only to find out too late that Kevin is … well, you know. 
Kieran continued acting with his brother and other members of his family in movies such as Only the Lonely, the underrated follow-up to Home Alone by director Chris Columbus. Culkin also reprised his role as Fuller in Home Alone 2: Lost in New York. Kieran also started acting in movies apart from his brother, such as 1991's Father of the Bride and its sequel. 
Kieran even took on another role closely associated with a holiday classic. In 1994 he starred in It Runs in the Family, the little-seen follow-up to A Christmas Story, which was also based on the writings of Jean Shepherd. Culkin played Ralphie Parker, who had been portrayed by Peter Billingsley in A Christmas Story.
As Macaulay's acting work gradually slowed, Kieran continued to work steadily. By 1999, Kieran had starred in an Oscar nominee for Best Picture, The Cider House Rules. 
'Igby Goes Down' comes along
As impressive as that achievement was, for Cuklin, everything changed a couple years later when he played his first substantial lead, the title role of Igby Goes Down. Igby comes from a wealthy family but comes to resent his status, partly by pursuing relationships with older women.
Critics praised Culkin, likening his character to that of Holden Caulfield in the literary classic The Catcher in the Rye.  Sean P. Means of the Salt Lake Tribune opined that "Culkin may be the most talented of all his brothers." 
Ty Burr of the Boston Globe called Culkin's performance "pitch-perfect" and Roger Ebert wrote "Kieran emerges here as an accomplished, secure comic actor with poise and timing, ,,,He is not simply a rebellious, misfit teenager with a con man's verbal skills, but also a wounded survivor of a family that has left him emotionally scarred."
Culkin said in an interview with critic Peter Travers,"When I worked with the writer/director Burr Steers on that … sometimes I tell stories about how hard he was on me, and that seemed kind of bullying, but he was really trying to help me out because I had a lot of child actor sort of tics and habits,"
'Succession' and success for Culkin
In Succession, Culkin plays Roy, the youngest son of a family that runs hospitality and media empires. His character is seen as immature and irresponsible, unwilling or unable to live up to the family name. And Cukin knows a thing or two about trying to stand out in a famous family. He did just that by getting a Golden Globe nomination for Succession. 
Culkin, now 37, became a father in September, so he finds himself coming full circle as he reflects on how his life and career have changed. 
"You should always be changing … I think if you ever got comfortable in what it is you're doing in your process, then you've probably lost the point of it," he said.