'Succession': Kieran Culkin's Secret to Roman Roy Insults
On Succession, Kieran Culkin gets the most delicious dialogue whenever the Roy siblings bicker. They each have a different style. Shiv Roy (Sarah Snook) is subtly passive aggressive. Kendall Roy (Jeremy Strong) plays the guilt card. Connor Roy (Alan Ruck) is just out of his depth, and Roman is the most overtly insulting. Culkin said he knows why Roman gets away with it.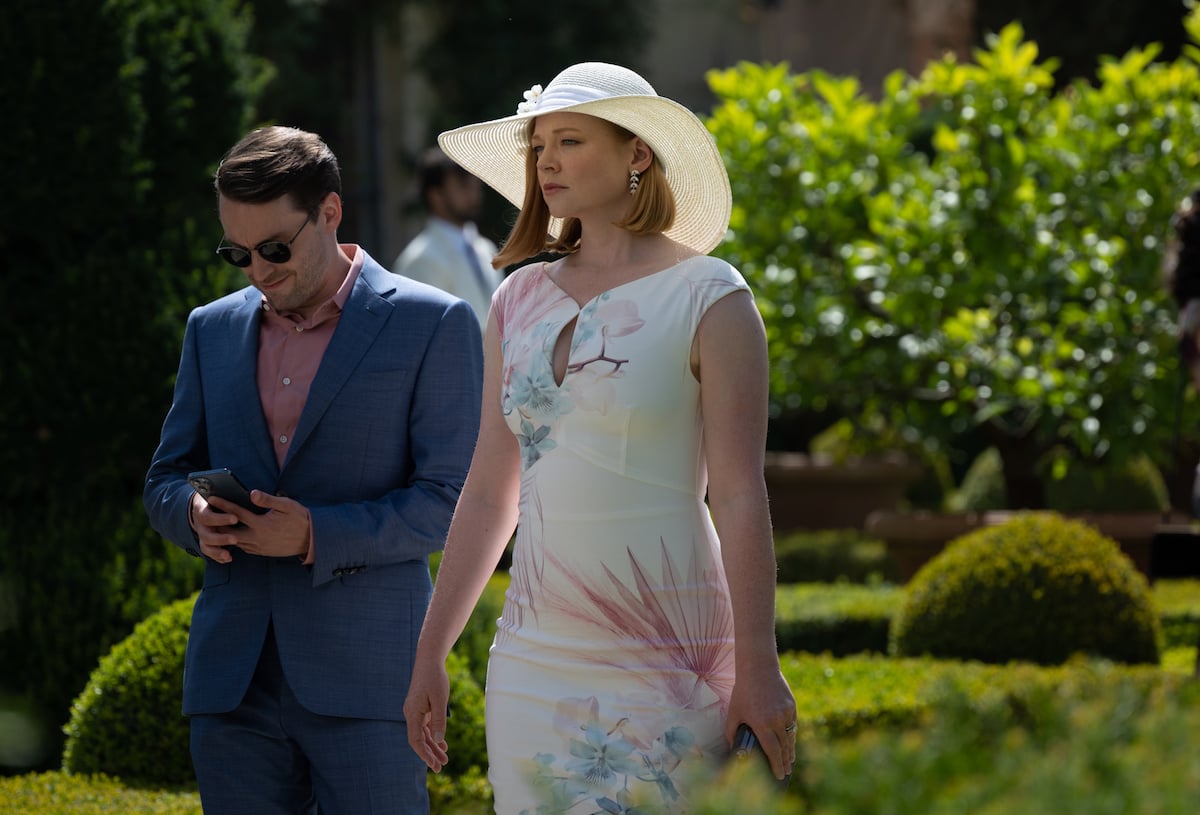 Culkin was a guest on the Conan O'Brien Needs a Friend podcast on Dec. 26, after the Succession Season 3 finale had aired. Discussing the show with O'Brien, Culkin explained his theory on Roman Roy's insults. 
Roman Roy knows he'll always have his 'Succession' family
Viewers may agree that despite the wealth, they'd want no part of the Roy family on Succession. However, that is exactly what empowers Roman to push their buttons. Roman will write "Fart" on a piece of paper and hand it to Shiv, but he knows he can get away with it.
RELATED: 'Succession': Shiv Roy Actor Sarah Snook Doesn't Even Know What She Meant by 'I May Not Love You but I Do Love You'
"There's always that thing that nobody else has that experience except each other, with their father, the life that they've had," Culkin said on Conan O'Brien Needs a Friend. "That's where the freedom lies to be as horrible as possible. Anybody else that Roman could say that stuff to, that's it, that's the end of the relationship. I can say as Roman to Kendall, 'I hope you die' and then also 'See you at Thanksgiving.'"
On 'Succession,' Kieran Culkin still doesn't want Roman Roy to go overboard 
Culkin said he is conscious of not letting Roman turn into a caricature. Fortunately, he says, the writers of Succession always correct themselves when they veer too far off.
RELATED: 'Succession' Cast Member Brian Cox Reveals Jesse Armstrong Made a 'Totally Bizarre' Change to Logan Roy at the End of Season 1
"This is going to sound really stupid and simple but nobody is one thing in life," Culkin said. "But I feel like a lot of times in TV, if the character's horrible, that's kind of just it. So that definitely would have to credit the writing. The whole show is the writing. I enjoy watching the show but I would credit the writing for that. Thank you for not just making this guy the one note [caricature]. Whenever it feels a little bit like oh, it's becoming Roman, we get rewrites and it changes and there's a lot more depth to the character that's in there."
He doesn't even need to ask the writers for changes
Culkin said that on other jobs, he sometimes has to give the writers notes. With Succession, the writers are so on his wavelength that they already can tell if something's not quite right. 
"Sometimes we get a table read script and I'll see a little red flag and I'll go, 'I don't know why, but this doesn't feel right,'" Culkin said. "Instead of going to writers and going here I have a concern, I kind of just wait. Every single time, there's a new draft with a rewrite that actually they've been able to identify what the problem is and solve it before I have to say anything. I haven't said a word. It happens every single time."
RELATED: 'Succession' Cast Member Brian Cox Points out 1 Major Difference Between Logan Roy and Tony Soprano