'Succession': Nicholas Braun Explains Why Tom Is Mean to Greg, There's 'Ego in It'
Succession is all about a dysfunctional family fighting for power. Tom Wambsgans (Matthew Macfadyen) controls Cousin Greg (Nicholas Braun) and has tender moments with him. Braun explained why Tom mistreats Greg.
[Spoiler alert: This article contains spoilers for the episode "All the Bells Say."]
Tom almost brought Greg down with him on 'Succession'
​​RELATED: How Tall is Nicholas Braun From 'Succession'? 
Tom took Greg under his wing in season 1. But once Tom got into legal trouble, he took Greg down with him and demanded he destroys evidence to cover up crimes.
The pair might have the tightest relationship because Tom confides in Greg. But Tom also mistreats Greg a lot. Braun explained why the show wouldn't have their relationship change.
Nicholas Braun explains why Tom is mean to Greg, there's 'ego in it'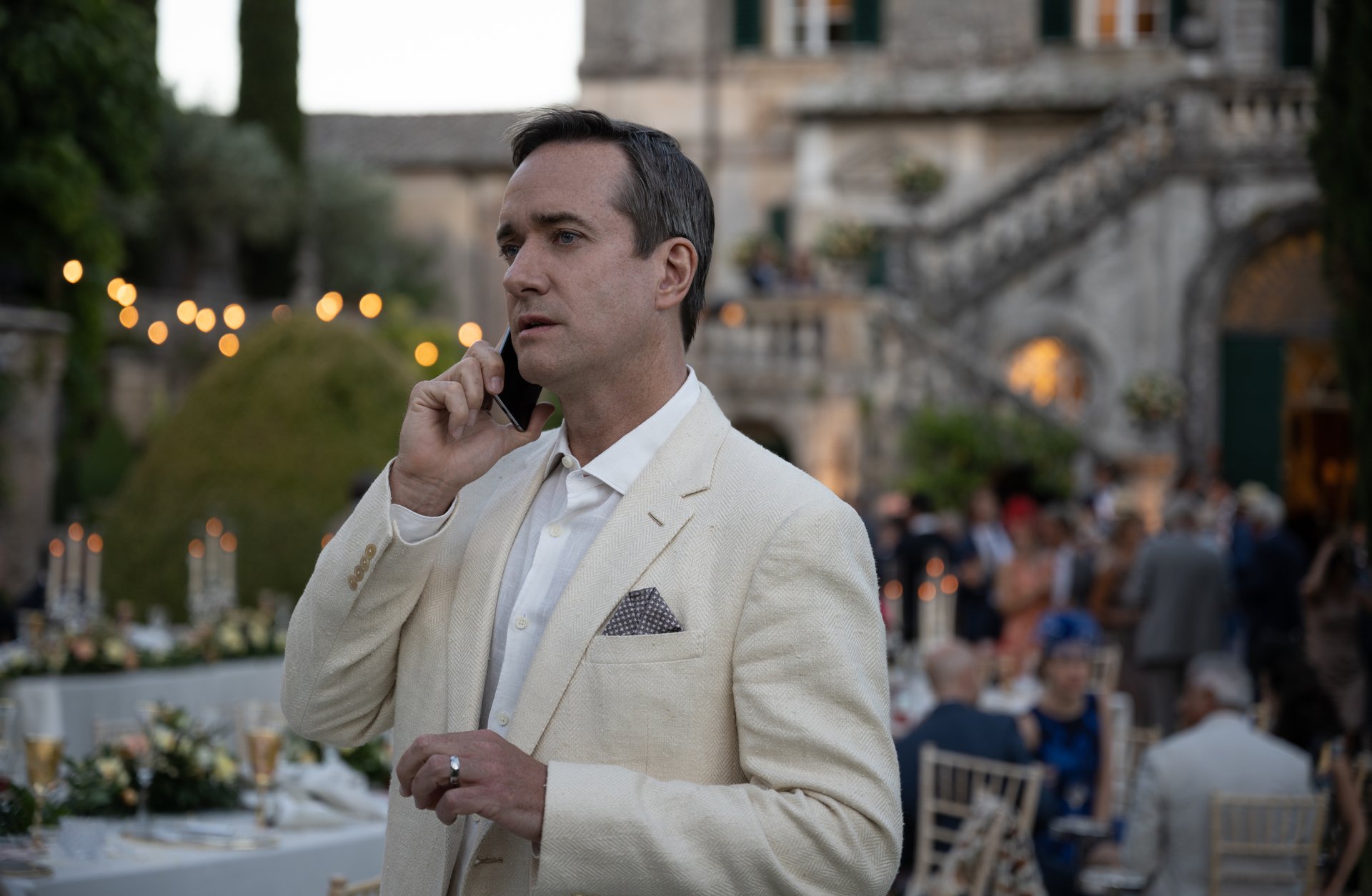 RELATED: 'Succession': Which Roy Wins Based on the Real Family Who Inspired the Show? 
It's obvious that Tom feels very connected and drawn to Greg. But he also mistreats him. Braun explained this dynamic to The Wrap.
"I guess Tom wants someone to feel safe with, where he can actually put his arm around someone and be needed," Braun said. "Greg wants to be taken care of, Greg wants to be shown the way and Tom wants to be able to do that for someone. And so they fit really well to what each other need in this world, but also they can't just be sweethearts to each other because that wouldn't work on TV." 
"We need some ego in it too from Tom, but I don't know. I also think Greg is not totally in ever with Tom because he's such a… I don't know, he maybe doesn't even actually really matter in the scheme of things," he continued. "It's like he's his best mentor, but is he a good mentor? Maybe not."
Tom's ego often gets deflated by this character
RELATED: 'Succession': Nicholas Braun Thinks He's 'Incapable' of a Long-Term Relationship 
Tom is married to Shiv Roy (Sarah Snook), but she often keeps him at a distance. He was depressed for most of season 3 because he believed he was going to jail. Shiv didn't want to talk about his situation, so he often sought comfort with Greg. 
Later in the season, Tom said he wanted a child with Shiv, and she refused. She eventually told Tom that she didn't love him, and it was apparent she hurt his ego.
Tom has compared his relationship with Greg to Shiv. In "Lion in the Meadow," Tom had an uncomfortable conversation with Greg. He mentions Nero and Sporus. Nero pushed his wife down the stairs and castrated his favorite enslaved boy, Sporus, and married him. Tom told Greg, "I'd castrate you and marry you in a heartbeat."
He said this after Greg revealed his own plan to avoid prison time. By the end of the season, Tom figured out how to get Greg back on his side and threw Shiv under the bus with her father.