'Succession': Nicholas Braun Reveals How Greg Really Feels About Tom
The main "couple" on Succession is arguably not a romantic one. ​​Cousin Greg (Nicholas Braun) and Tom Wambsgans (Matthew Macfadyen) have the most open relationship on the show. But it's still far from healthy. Braun revealed how Greg really feels about his mentor.
[Spoiler alert: This article contains spoilers for the episode "All the Bells Say".]
Greg and Tom are a close duo on 'Succession'
RELATED: How Tall is Nicholas Braun From 'Succession'?
Succession started with Greg getting fired from one of his family's amusement parks. He begged for another job, and Tom decided to take him under his wing.
Of course, a lot of strings were attached to this. If Tom gets thrown under the bus, he typically takes Greg down with him. The biggest case was when Tom looked at incriminating information about the company, then forced Greg to know too so that he wouldn't be alone. Season 3 showed both of them living in fear of going to prison for the company.
Greg's scenes are mainly with Tom. Although they have their honest moments, he never really shows how he feels about Tom in them. But the actor revealed what's going through his character's mind.
Nicholas Braun reveals how Greg really feels about Tom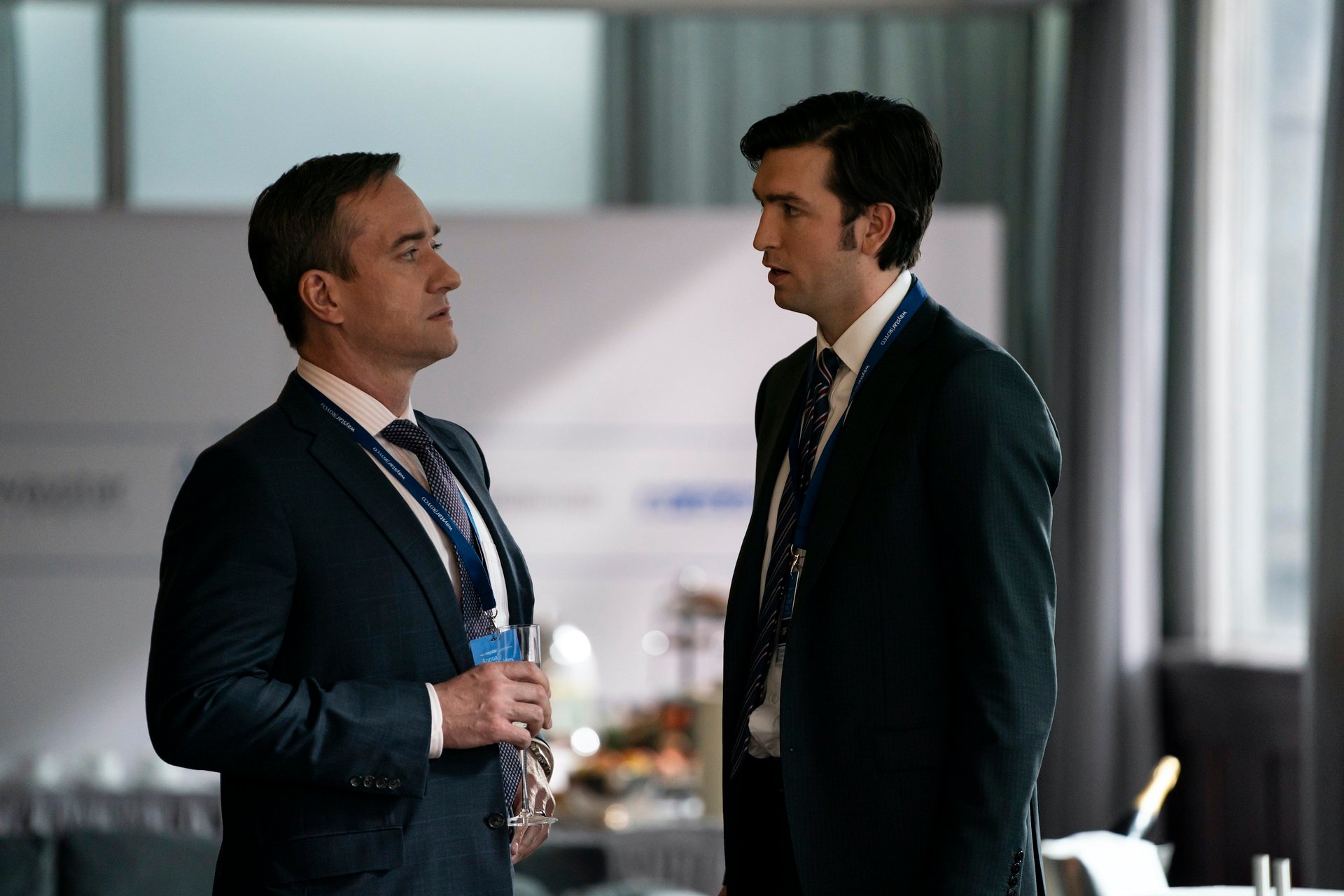 RELATED: 'Succession': Which Roy Wins Based on the Real Family Who Inspired the Show?
Greg has the least power in the family, and Tom usually takes advantage of that. But Tom is also his only ally in many ways. How does Greg really feel about Tom?
"I've always felt that Greg thinks he can do better than Tom," Braun told The Wrap. "I just don't think Greg's been given the opportunity or landed on the right path to be able to do that."
He continued, "And part of it is Tom keeps his thumb on Greg so heavily, Tom doesn't let Greg spread his wings at Waystar. And I think Greg doesn't want to be Tom, I don't think you look at Tom and you're like, 'Ah, what a life.' You know? 'He's killing it.' Tom is a mess. So I think Greg just hasn't found the right angle to have his own trajectory yet."
Season 3 ends with Greg and Tom in a different position
RELATED: 'Succession': Nicholas Braun Thinks He's 'Incapable' of a Long-Term Relationship
Greg and Tom might have bettered their position at the bottom of the Roy family. They're no longer going to prison, but Tom offering to might've won him points with Logan.
"All the Bells Say" also showed Shiv Roy (Sarah Snook) telling Tom her plan to stop Logan (Brian Cox) from selling the company. But Tom sold her out, and that might've helped himself even more. Tom also asked Greg if he wanted to move forward with him and get his own "Gregs," and he agreed.
Greg and Tom may have jobs after this merger while the Roy children are pushed out of the company completely. But fans will have to wait for season 4 to find out.