'Succession' Patriarch Brian Cox Reserves His Praise for Director Spike Lee: 'It's a Shame that He's Pigeonholed'
Succession star Brian Cox has portrayed billionaire Logan Roy for three seasons. But viewers likely recognize him from many other TV shows and movies. The 75-year-old has over 200 roles on his resume, so he's able to be picky on what projects he chooses. Cox even turned down Game of Thrones because it didn't seem to pay much and he wasn't sure it'd be successful.
The author of Putting the Rabbit in the Hat is not shy about sharing his opinions of other actors and directors. Cox once starred in a film that Spike Lee directed, and he raved about the talented director, saying he's been pigeonholed in Hollywood in notable ways.
Adam McKay directs Brian Cox in 'Succession'
Adam McKay has worked in the film industry as a writer, director, and producer. The award-winning filmmaker has worked on Ant-Man, Vice, The Big Short, and Don't Look Up. McKay also made Anchorman and its sequel. Since 2018, he's pivoted to TV, directing Succession for HBO.
Since many of McKay's projects have become hits, he is worth millions. In an interview with Buzz, he explained that producing the first episode of a series creates a template. Future directors, producers, and the cast try to replicate the look of a pilot. Everyone tries to maintain the appearance of the series in hopes of multiple seasons. However, the idea of keeping a template is not all that present in film production. 
It seems like the relationship between McKay and Cox is more on the positive side. According to ABC News, the actor mentioned that McKay allows him to read the script before filming begins. The writers also allowed him to get a peek after winning a Golden Globe. It's clear that Cox is a respected person in Hollywood. He's worked with so many directors over his decades in entertainment. But Spike Lee seems to be his favorite.
Brian Cox's thoughts about Spike Lee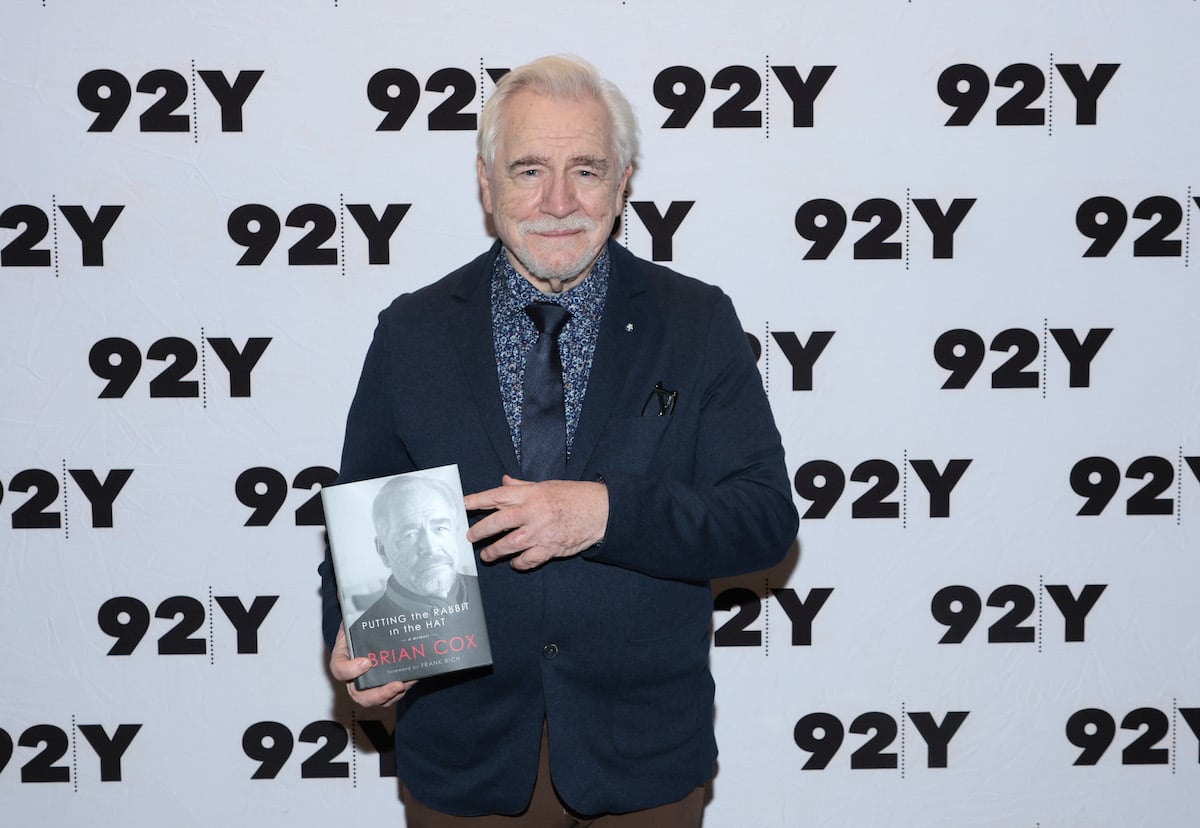 Cox once worked with Lee in 2002 for the 2002 film 25th Hour. According to GQ, the actor praised the famed director in his memoir, Putting the Rabbit in the Hat. Cox mentioned that Lee has a gift for making films and has immense film literacy as well. However, the actor feels like people group the BlacKkKlansman director into one category. 
"People associate him with African American subject matter, which is fine and fair enough, but they don't realize that he's a consummate cineaste," Cox stated. "It's a shame that he's pigeonholed as a black filmmaker because to me he's one of the great filmmakers of any ethnicity, and I'd put him up there with Bergman, Hitchcock, or Antonioni." 
Cox also considers Lee to be skillfully diplomatic, as evidented during the filming of the 25th Hour. The actor thought co-star Ed Norton was a bit irritating "because he fancies himself as a writer-director." Norton had altered the script, but Lee ensured he knew what direction they were going in. 
"And the fact that he did it without upsetting Ed, who after all does have a reputation for being a little volatile, was really quite an achievement," Cox explained. 
What Cox has said about other directors during his nearly 60-year acting career
Cox started acting when he was 14 years old, and he has well over 200 acting credits. The star does not plan to retire from his career and believes he will die doing what he enjoys. A couple of hit projects he was in include Red Eye and Fantastic Mr. Fox. 
Gore Verbinski directed the horror film The Ring. Cox played Richard Morgan and describes the filmmaker as "a lovely chap." Of course, Cox also has things to say about people in the industry he had never worked with before. 
Cox felt that Quentin Tarantino used plenty of style and plot mechanics but not enough depth. However, he would work with the director if he had the chance.