'Succession' Season 3: These Characters Have More to Do, but 1 Actor Wants More
Succession fans have been waiting two years for season 3. That's a lot of anticipation, and the HBO show has such a large ensemble cast, will it have time to answer all that anticipation for everyone? The cast and creator are here to advise which characters get more to do and whose fans may want more. 
[Spoiler alert: This article contains spoilers for the first two seasons of Succession.]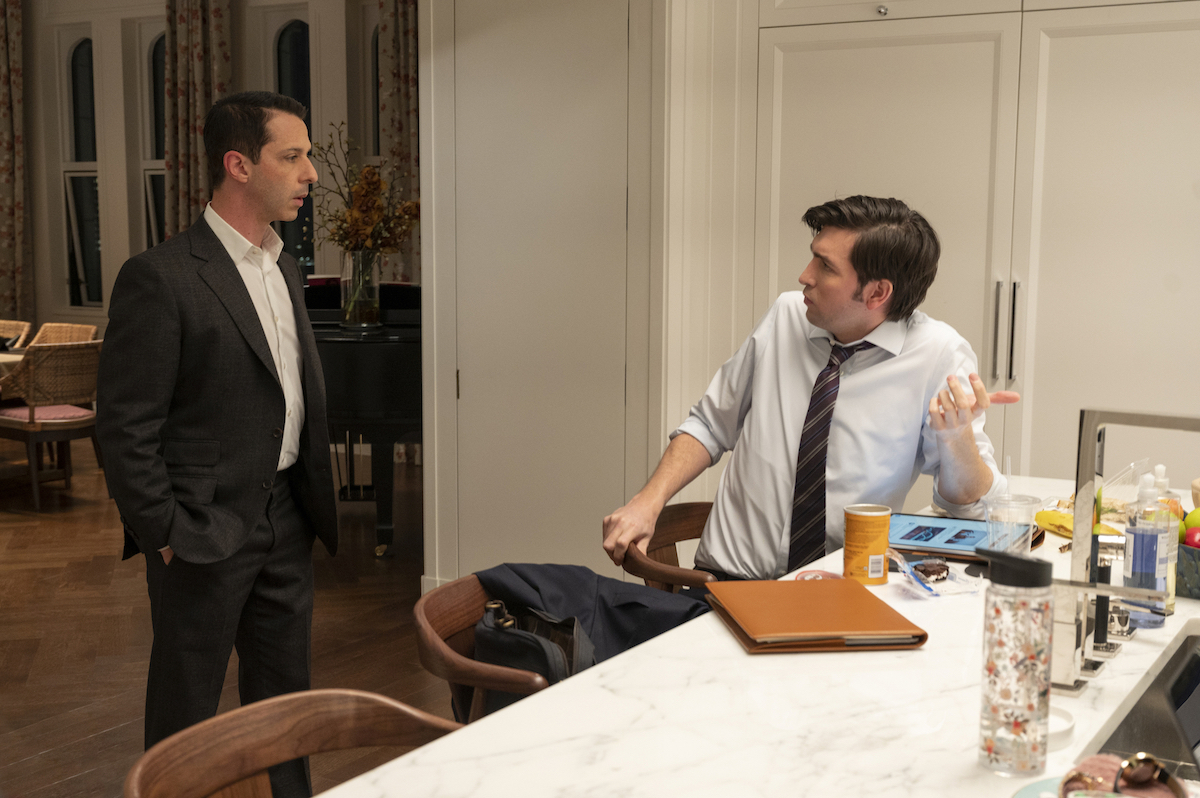 Succession stars Alan Ruck, J. Smith-Cameron and Nicholas Braun along with creator Jesse Armstrong spoke on a Television Critics Association Zoom panel on Sept. 22. Two of the actors say they have more to do in season 3 while one playfully begs Armstrong for me. Succession airs Sunday nights at 9 p.m. on HBO.
Connor Roy gets voted into more 'Succession' episodes in season 3
Connor Roy (Ruck) was running for President in season 2. Nobody has much hope for his chances, but perhaps at least you'll see a lot more of Connor in Succession Season 3.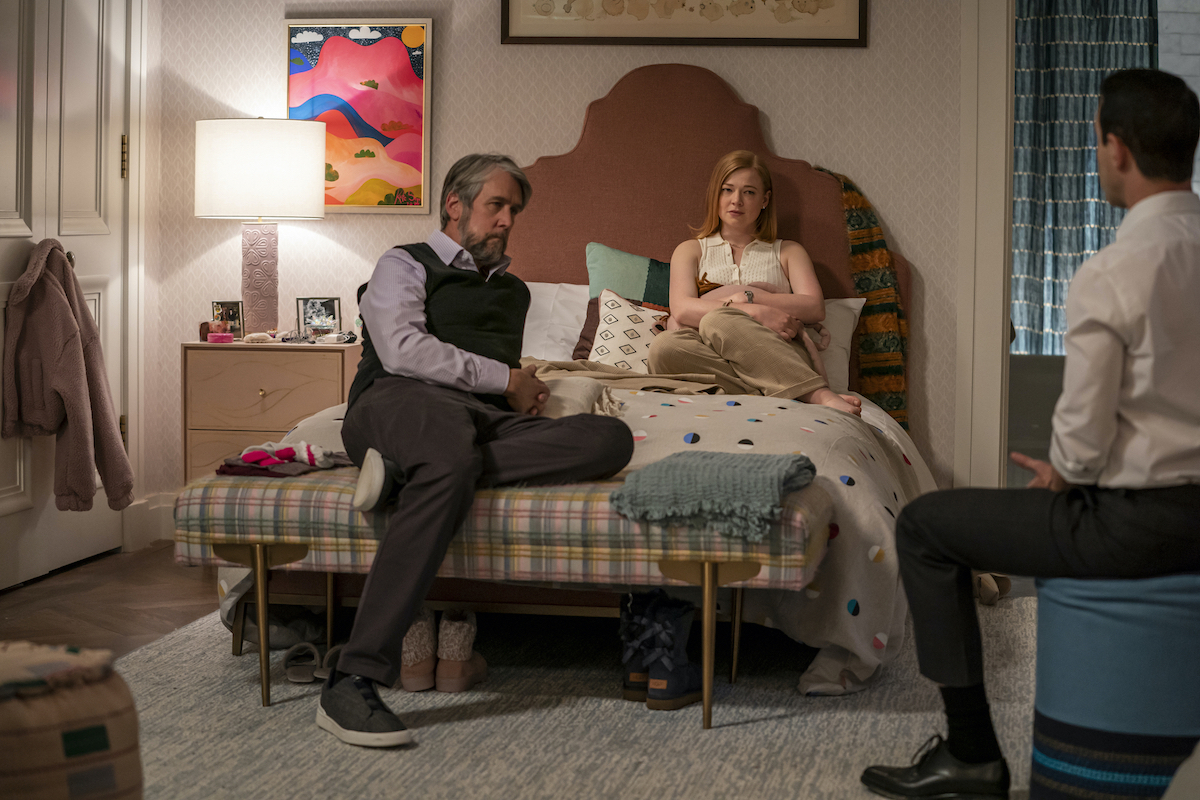 RELATED: 'Succession': How Does Jeremy Strong Get into Kendall Roy's Mind?
"I have more to do this season," Ruck said. "I have more to do this season than I did in season 2. But the show is called Succession. It's not called Connor's Progress.  So, happily, I've had more to do and I enjoy it."
'Succession' could always use more Gerri
Gerri (Smith-Cameron) has proven herself more central to the Roy family drama. As General Counsel, she handles all of the Roys' corporate scandals. Just when the Waystar cruise line scandal seemed to be swept under the rug, Kendall (Jeremy Strong) accused Logan (Brian Cox) of a coverup at his bombshell press conference. Gerri is also having a domineering affair with Roman (Kieran Culkin) which continues in season 3, but Succession could always use more Gerri.
"I think you could have a season for Gerri," Smith-Cameron said. " think that would make sense as maybe season 4."
Every character thinks every season is about them
Succession is about the Roy family, so obviously all the Roys take front and center. Season 3 looks like a battle of wits between Logan and Kendall, with Roman, Connor and Shiv (Sarah Snook) choosing sides. Still, everyone on the periphery is narcissistic enough to believe they're the star. In season 2, Greg blackmailed Tom (Matthew Macfadyen) and kept some of the incriminating documents. 
"I think Greg would say that every season's a Greg season," Braun said. "It's high time for Greg to get up there. I think everyone's got a version of the same ambition to get up there to at least slot up a bit. And so I think Greg makes some nice moves himself this year."
Armstrong confirmed Braun's theory. Even if supporting characters operate in the background of the Roys, Succession treats them as central characters with complete storylines.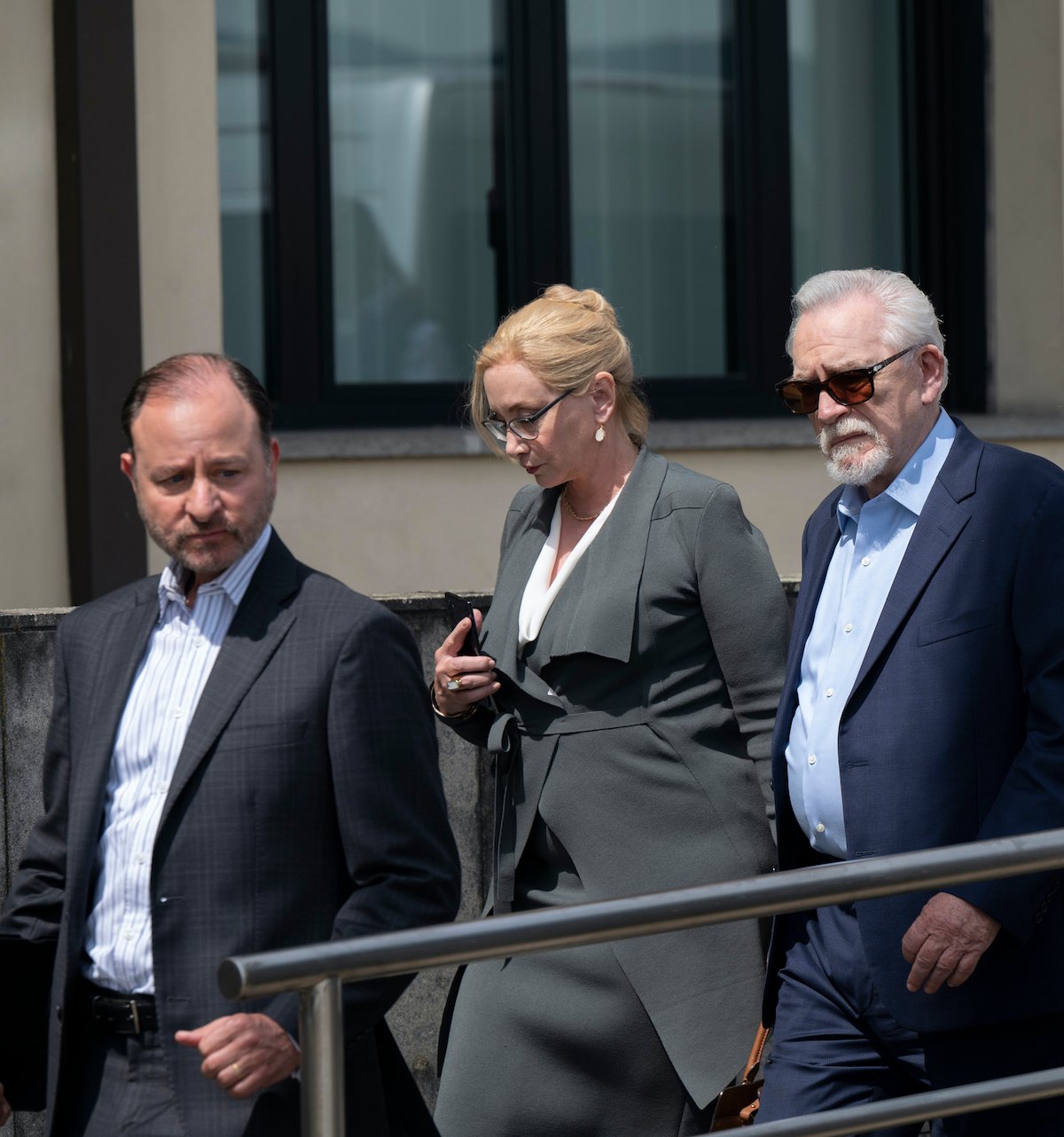 RELATED: 'Succession' Season 3 Throws COVID-19 Out the Window Although 1 of the Actors Died From It
"That's dead right," Armstrong said. "On our wall — I refer to the writer's room wall — everyone has an arc. We write for everyone. Even though when Nick says every season is a great season for Greg, it's a joke, but it's true, right? For every character, they're at the center of their story and if all of their story isn't shown, it should be a submerged story. So that's something I think."
While she hopes for a Gerri-centric season, Smith-Cameron is happy to play her part in the big picture.
"The whole thing is all of us have a struggle for survival in the company," she said. "So it's a quite active, whether it's expressed in the plot of a given episode or not. There's always this drive for every character to kind of scramble and stay in the pecking order, right?"