'Succession' Season 3 Finale: Release Date, Time, Preview, and What to Expect From the Big Conclusion
It feels like Succession Season 3 just started, but the HBO show's latest outing is coming to a close. After weeks of drama and suspense surrounding everything from Logan's (Brian Cox) potential GoJo deal to Kendall's (Jeremy Strong) place at Waystar and within the Roy family, the stakes are high heading into the ninth and final episode. The most recent installment made sure of that, leaving off on a cliffhanger that has fans waiting for answers with bated breath. So, when does the Succession Season 3 finale arrive, and what can fans expect going into it?
[Warning: This post contains spoilers for Succession Season 3 Episode 8.]
Succession Season 3 finale release date and time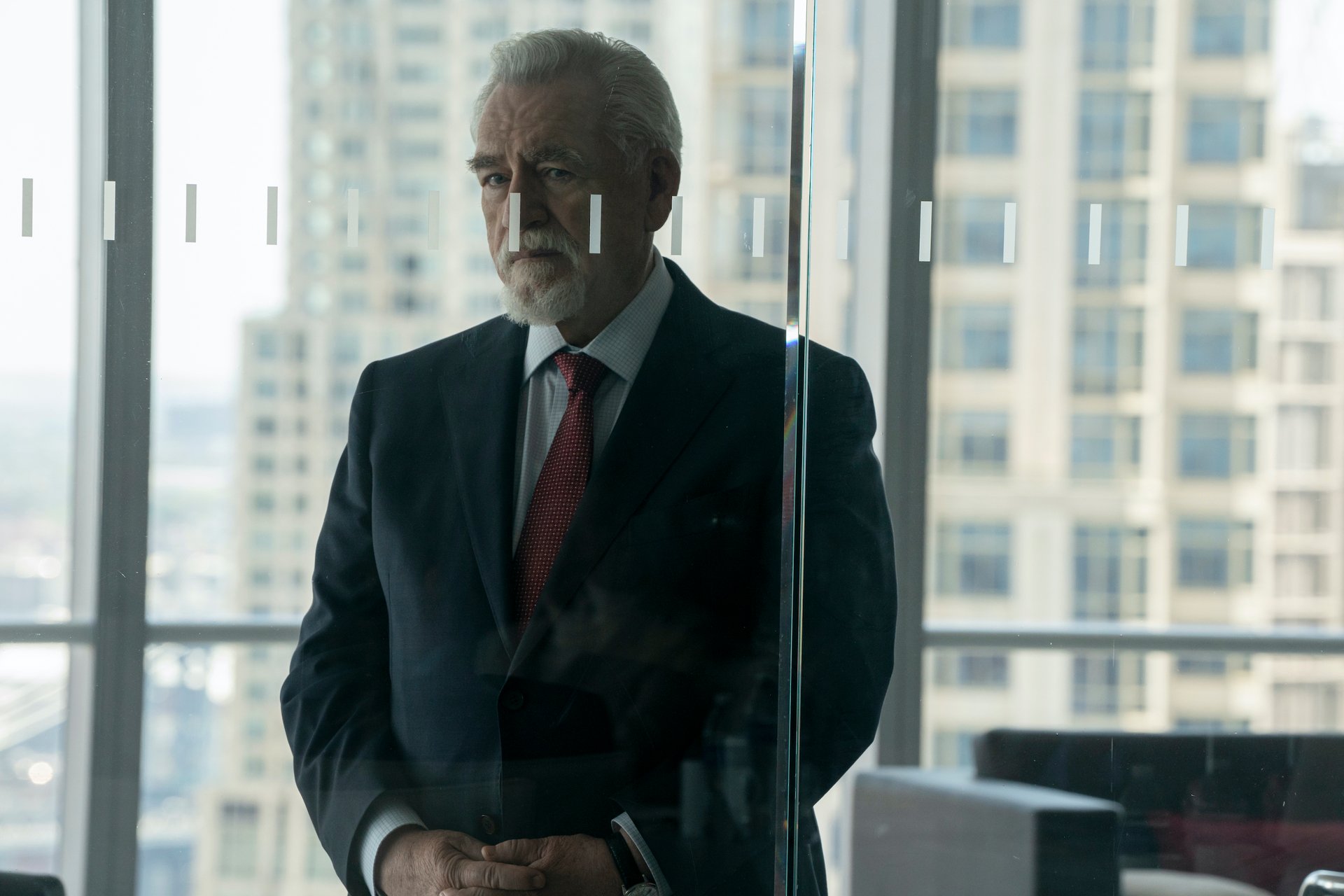 Succession Season 3 Episode 8, "Chiantishire," sees the entirety of the Roy family coming together for Harriet's (Harriet Walter) wedding, and things leave off on a disastrous note heading into the finale. The family seems more vicious than ever in these final episodes. Just about every conversation between the Roys ends in anger and pain. That's not to mention the episode itself concludes with Kendall floating face-down in a pool.
Viewers are eager to know if Kendall's time on the show is actually up, as well as whether or not Logan will secure his GoJo deal. There's also plenty to discuss surrounding Shiv (Sarah Snook) and Tom's (Matthew Macfadyen) marriage and the fallout from Roman (Kieran Culkin) and Geri's (J. Smith-Cameron) fling.
With so many questions up in the air heading into episode 9, it makes sense that fans are eager to tune in. So, when can they expect some answers?
Succession Season 3's finale airs on HBO on Sunday, Dec. 12 at 9 p.m. EST. It will be available to stream on HBO Max at that time as well. Hopefully, that means fans won't need to worry over Kendall's fate for too long — that is, unless the creators make them wait until season 4 for the answers they're seeking.
HBO's preview holds off on answering the finale's biggest question
Speaking of worrying about Kendall, it's worth noting that HBO's preview for the Succession Season 3 finale doesn't address that particular development at all. That's probably to be expected if the network is hoping to keep fans on edge. However, outside of the obvious desire to keep spoilers to a minimum, is there a reason for the complete absence of Kendall in the footage?
It seems strange that the Roys all seem so content in the brief look at the finale, especially if something has actually happened to Kendall. Perhaps that indicates that last week's episode didn't end in tragedy. Of course, like so many things in this show, it could also prove a facade.
As Roman puts it at the end of the preview, "All will be revealed." Whether that's a good thing or a bad thing remains to be seen.
What to expect as 'Succession' Season 3 comes to a close
Apart from answers to the obvious questions — like whether Kendall is alive and if Logan will close the deal on GoJo — what else can viewers expect from the Succession Season 3 finale?
It seems inevitable the show will leave some storylines open-ended, especially after its fourth season renewal. But with showrunner Jesse Armstrong admitting the HBO series could come to a close soon, there could be some finality about this installment. It's not out of the realm of possibility that a main character could die — or that some other Earth-shattering event could impact the Roys.
Whatever happens, viewers can anticipate plenty more drama and uncomfortable moments. It wouldn't be Succession if it didn't leave us squirming.
Succession Season 3 is currently streaming on HBO Max.