'Succession' Season 3: How a Game of 'Dangerous Bangers' Allowed Kieran Culkin to Finally Relax
ARTICLE HIGHLIGHTS
The Roy family is back for season 3 of 'Succession' — and so is their drama
Kieran Culkin says playing Roman Roy made him finally realize he wants to be an actor
What is exacly is 'Dangerous Bangers' and how did it help Culkin relax?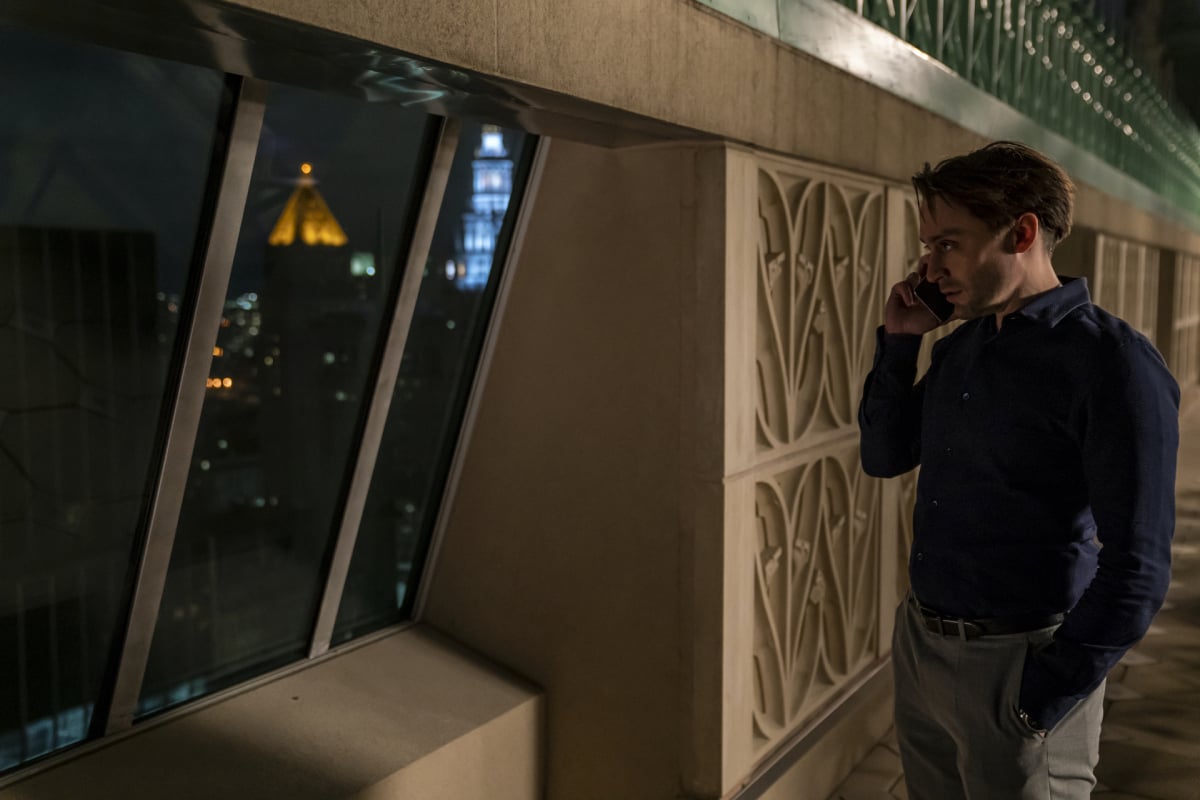 Succession is back for season 3, with more Roy family drama than ever before. Kieran Culkin's Roman Roy — the youngest son of billionaire media mogul Logan Roy (Brian Cox) — has his own unique storyline from last season. Which sprung from his real-life friendship with co-star J. Smith-Cameron –who plays general counsel Gerri Kellman. Fans will be happy to know that the scandalous storyline will continue in season 3.
Culkin says playing Roman on Succession has made him realize that he really does want to be an actor. And while filming season 3, he finally found a way to relax around series creator Jesse Armstrong.
The 'Succession' star made his acting debut in 'Home Alone' with his brother Macaulay
At the age of 39, Culkin's been acting in movies and theater for over 30 years. His first gig was playing cousin Fuller McAllister in 1990's Home Alone alongside his brother Macaulay.
He's generally regarded by his peers as being an extraordinary talent. But he's resisted the business and stardom since he was a kid. Smith-Cameron believes that Culkin's resistance was due to watching what Macaulay experienced.
"From the time he was a child, he could see what fame and attention must be like. I think it's always been: 'It doesn't run me. I run it,'" Smith-Cameron explained to The Hollywood Reporter. "I think he has a healthy suspicion for the seedy sides of show business."
Kieran Culkin says playing Roman Roy made him realize he actually wants to be an actor
Culkin says that it wasn't until he started working on Succession that he realized how much he really wanted to be an actor.
"I think it was at the end of the first season. I remember coming home and thinking, 'This is what I want to do with my life. I think I want to be an actor.' I was, like, 36. I'd already been doing it for 30 years," Culkin said.
Culkin is a big fan of Succession creator Jesse Armstrong, but he says that for whatever reason, he's never been able to relax around his boss.
"I couldn't break down that wall, and I always felt a little bit intimidated by him. And I hate that because I like to feel I'm never intimidated by anyone," Culkin explained.
A game of 'Dangerous Bangers' allowed Kieran Culkin to finally relax while filming 'Succession' season 3
All of that finally changed during the New York City lockdown, when Armstrong and Succession writers Tony Roche and Lucy Prebble invited Culkin and his co-star Sarah Snook (Shiv) to participate in a round of "Dangerous Bangers." Here's how it works, according to Culkin.
RELATED: 'Succession': Kieran Culkin Knows Exactly How Roman Would React if Gerri Finally Turned to Him and Said, 'Take Off Your Pants, Let's F**k'
"You introduce the group to watch what you think is a f**king banger — a great movie. But it's a dangerous banger because you haven't seen it in a while, and the group reaction might be that it's a really shitty movie," Culkin explained.
Kieran Culkin chose 'Big Trouble in Little China' for 'Dangerous Bangers'
Culkin says that Prebble chose L.A. Story, a banger. And he chose Big Trouble in Little China, also a banger.
"Playing Dangerous Bangers with Jesse made me feel like, 'I don't know why I've been so f**king scared of this guy,' " Culkin admitted.
Armstrong later admitted that he was embarrassed by his "highfalutin choice" of The Battle of Algiers, a 1966 neorealist classic.
"I'm afraid, on the very, very, very brutal terms of the rules for Dangerous Bangers, it was a failure — because I think at least one of the players fell asleep. That's a fail," Armstrong said, before adding he did have one successful choice. "Con Air proved to be a genuine Dangerous Banger. It holds up. There was no sleeping. We were all very impressed with Con Air."
Things took a naughty turn for Roman and Gerri in season 2 of 'Succession'
As for Culkin's character in Succession, there was an unexpected twist in season 2. Roman's relationship with Logan's lawyer Gerri took a naughty turn, despite their age gap and Gerri's "motherly" influence in Roman's life.
Their verbal sadomasochism had Roman masturbating while Gerri called him names, but Culkin says fans really shouldn't expect things to go further than that. He believes his character is into this newfound dynamic with Gerri because it's something he's not supposed to do.
RELATED: 'Succession': Is Season 3 the Final Season? Showrunner Admits 'It's Not the Sort of Show Which Should Go On Forever'
"It's so not supposed to happen," Culkin explained. "It's like, 'Could you imagine what Dad would think about that? Or that she's Shiv's godmother? She probably used to help me tie my shoes when I was a little kid — and now we're f**king.' That's why. I think if at any point Gerri turned to him and said, 'Take off your pants, let's f**k,' he'd be like, 'No, no, Mama!' and run."
Succession season 3 premieres Sunday, October 17 on HBO.