'Succession' Season 3: Are There Spoilers and Clues in the Opening Titles?
Notice the new changes in the 'Succession' Season 3? If not, here's an explanation of the new additions and what they may mean for the Roy family, but creator Jesse Armstrong shoots down some of those theories.
Succession finally returned for a third season after two years since the cliffhanger season finale. Of course, the Roy family won't resolve everything in one episode so fans would be eager to find out more. Some television critics are looking at the new season 3 opening titles for clues, but Succession creator Jesse Armstrong says that might not help you. 
[Spoiler alert: This article contains spoilers for the season 3 premiere of Succession.]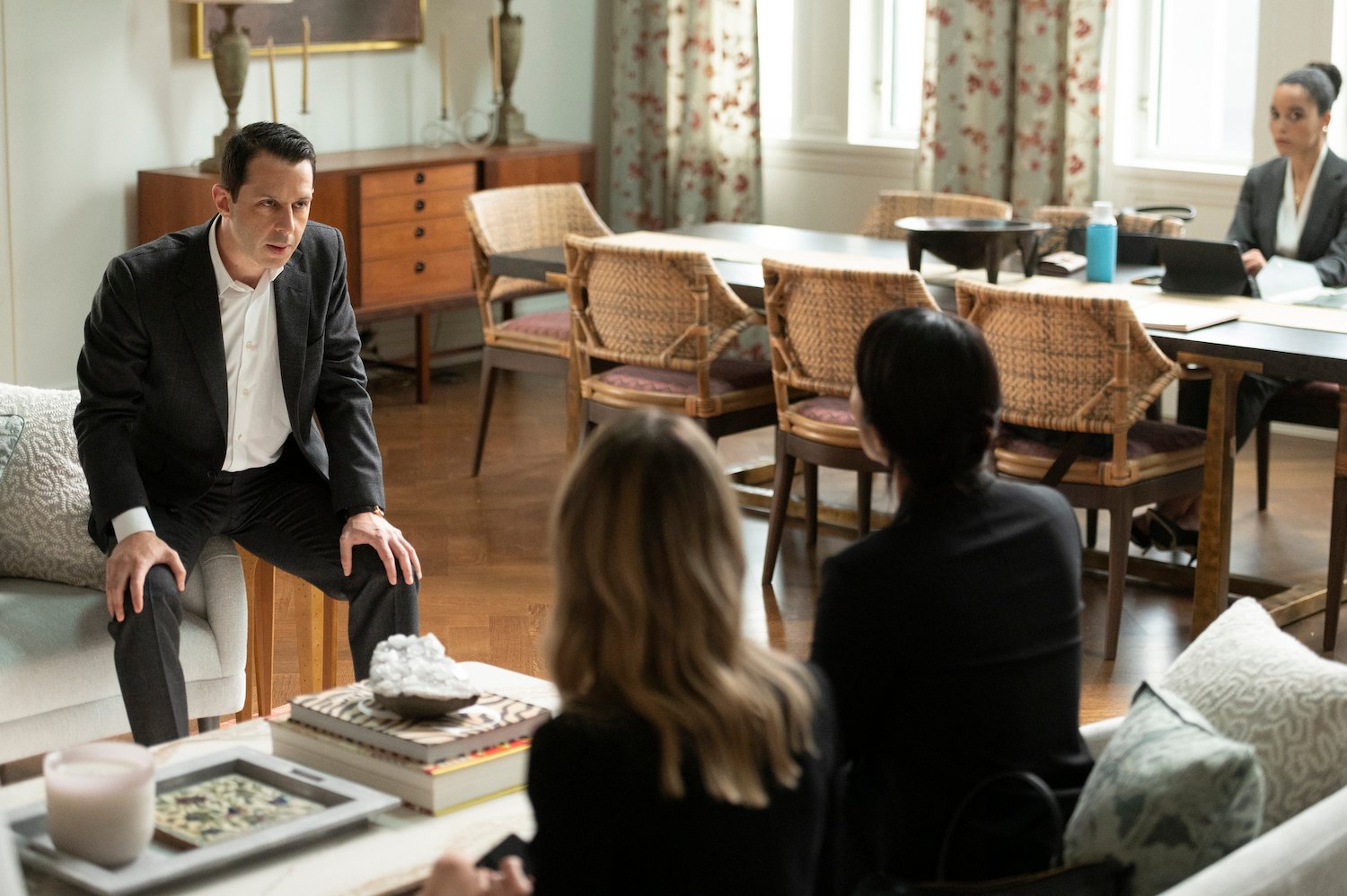 Armstrong spoke on a Television Critics Association Zoom panel on Sept. 22. Now that Succession fans have had a chance to see the season premiere, here's what Armstrong said to look for, and where you may be looking in the wrong spot. Succession airs Sundays at 9 p.m. on HBO.
'Succession' Season 3 has a new title sequence 
If you click "skip intro" on your HBO streaming service, you may have never noticed the Succession opening titles. It's a catchy instrumental theme though, so once the first notes play, hopefully you sit through them. The music plays over home movies of the Roy family, showing their lavish lifestyle as a wealthy family, and Logan Roy (Brian Cox in the present day)'s emotional distance throughout his children's childhood. That montage features some new images in season 3. 
"One of the reasons I think the show is really good is because the team is really good," Armstrong said. "Every single department obsesses about their jobs. And we look carefully at the titles."
What do the 'Succession' Season 3 titles mean?
Every season includes shots of the kids playing tennis, young Shiv (Sarah Snook in present) riding a horse, all three riding an elephant, something most kids don't get at their annual birthday parties. Season 3's titles intercut those familiar images with a shot of Waystar Studios, and New York City Jumbotrons reading new headlines. One reads: "Equality Activist Caught With Child Porn 'Bonanza'." Are these hints at where season 3 is going?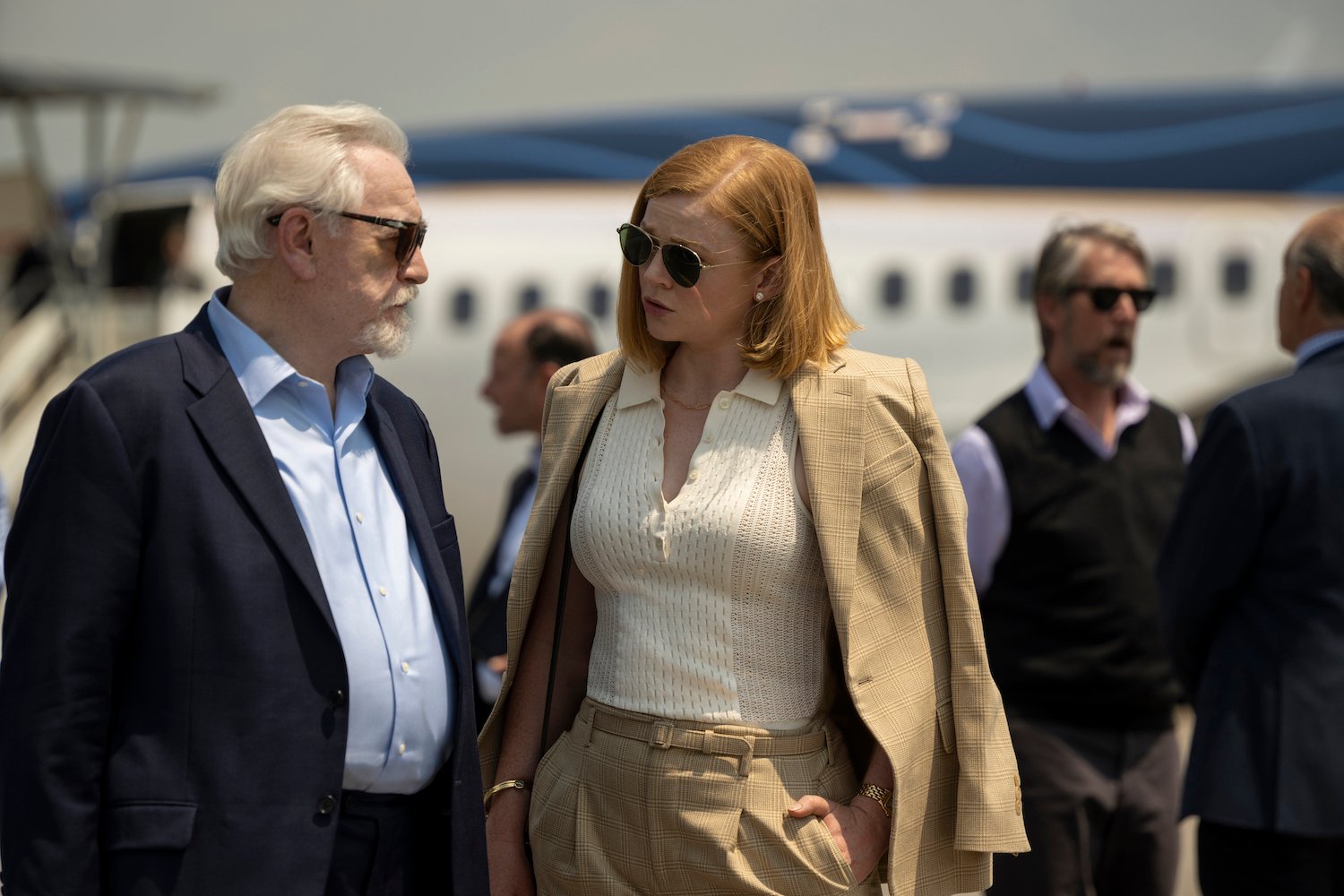 "We're not in the habit of trying to really ferret away little clues," Armstrong said. "But it's nice when things join up in the show. We have quite a detailed knowledge of this business and this world and sometimes fragments fit together for people, but we're not a super Easter-eggy operation. It's a cool thing that some people do, but it's not especially what we do."
Season 3 will be a doozy no matter what
Succession Season 3 picked up right after Kendall (Jeremy Strong)'s press conference alleging Logan knew about the company's Waystar cruise line sexual assault charges and covered them up. He's essentially going to war with his father and asking his siblings to pick sides. Now, will Waystar Studios play a role in this? Will an important figure be outed for child pornography? Armstrong isn't giving anything away ahead of time. 
"We had that bomb dropped, the narrative bomb at the end of the season, so it felt like let's just pick up the pieces," Armstrong said. "There's a bit of a documentary derived thing from the way that Adam McKay shot the pilot we've always kept with. And I think we were just interested to see what would happen after that so we just followed those strands."
If you're still looking for clues in the titles, here are some more notes. Another shot of the ATN newscast has the new subtitle "I Smiled At Her By the Photocopier – Now I'm Facing Chemical Castration." This replaces the season 2 headline "Gender Fluid Illegals May Be Entering the Country 'Twice'" and season 1's "Why Are So Many Of Our Older Celebrities Dying?' All are indicative of the salacious stories the Roys' ATN reports.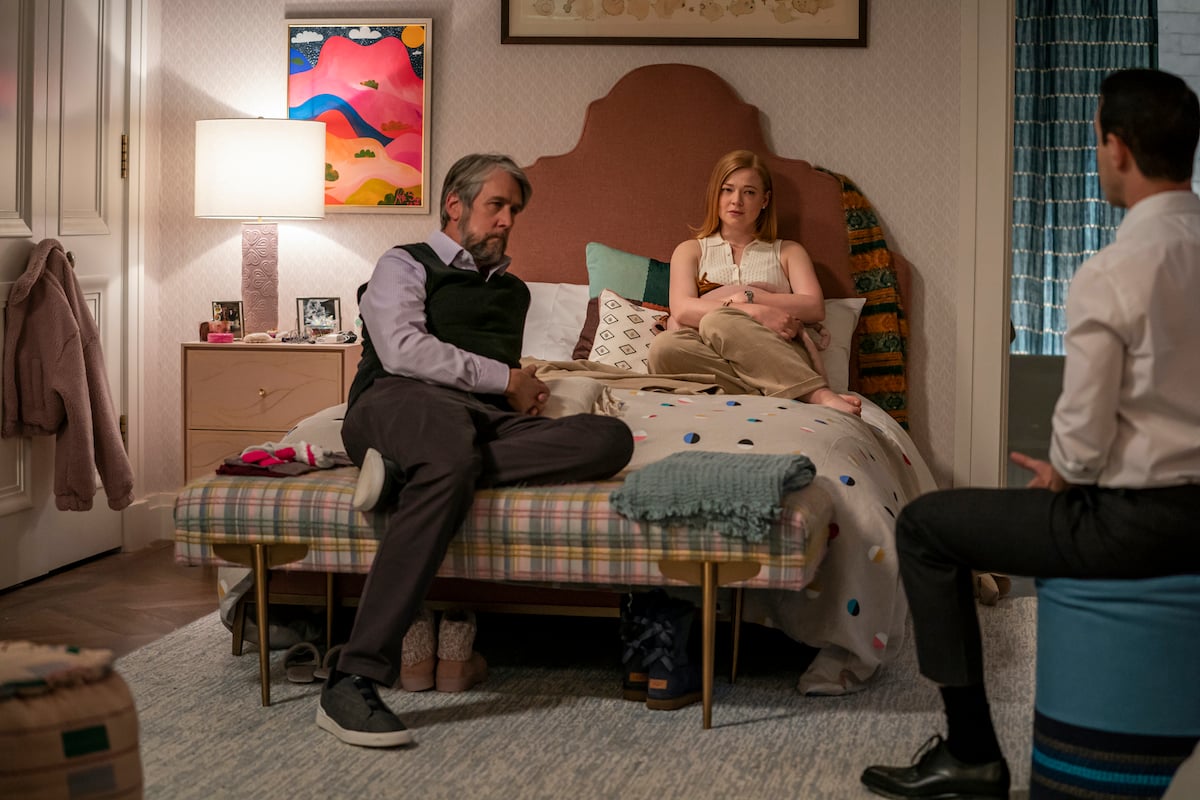 A season 1 screenshot reappears, too. "Waystar Parks Division Expanding" is a more neutral and business-like story, but could indicate the Roys' new business endeavors. Then again, this was already in the season 1 credits so it's old news. Armstrong said he doesn't write Succession in response to any theories.
"We go into the writers' room [and] I have a bunch of ideas," Armstrong said. "There's a certain pressure from what feels like more people watching the show and enjoying it. I think if you think about other people's reactions to the show, you could go a bit crazy because you haven't got any clue, really, what makes people like it. So I think what we would try to do is keep on doing the same thing."