'Succession': Shiv Roy Actor Sarah Snook Doesn't Even Know What She Meant by 'I May Not Love You but I Do Love You'
Sarah Snook dissects Shiv Roy's line to her husband, Tom, 'I may not love you, but I do love you.' The 'Succession' star is a bit bewildered herself.
On Succession, Shiv Roy (Sarah Snook) has had plenty of questionable actions and statements. Her marriage to Tom (Matthew Macfadyen) is fraught, as she toys with him regarding an open relationship. Succession Season 3 gave her a real doozy when she told Tom, "I may not love you, but I do love you."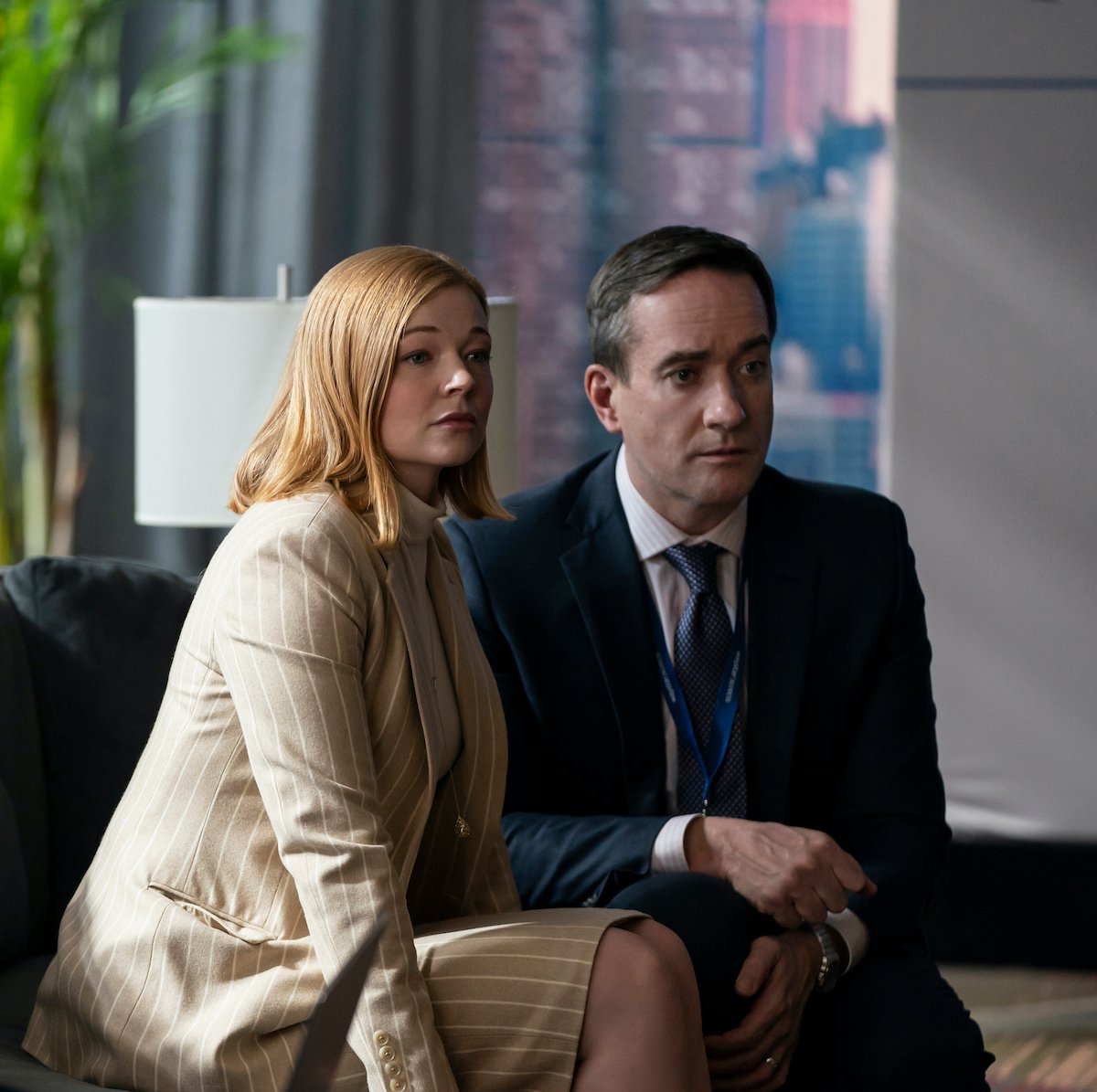 Snook appeared on Variety's Awards Circuit podcast on Dec. 8 prior to the Succession Season 3 finale. When asked about Shiv's line, even Snook was bewildered. 
On 'Succession,' Shiv Roy may not even know what she means 
Tom spent most of Succession Season 3 expecting to go to prison as the fall guy for Logan Roy (Brian Cox). When he got off, Shiv was a little bummed that she wouldn't have the house to herself. But, even Snook was taken aback by what she told Tom in Italy. 
"'I may not love you but I do love you,' which is the difference?" Snook said on Awards Circuit. "Does she even know? Does she even see how painful that is to say to somebody? I don't know."
On 'Succession,' Shiv Roy's hurtful line makes sense 
Snook may not know what Shiv meant, but it did fit with everything else Shiv's said over Succession's three seasons. 
"It's like who is this woman who's so incapable of vulnerability?" Snook said. "She's probably been able to get away with a lot of things through charm and wealth and entitlement. But there's only so far you can push someone as well, I guess."
Snook also appreciated the lavish Italian setting for such a bombshell.  
"What a setting as well for that conversation to happen in Bagno Vignoni walking around this ancient pool which sort of looked like it was some sort of gestational pool of something anyway," Snook said. "Talking about fertility and babies and future in such a casual kind of way. 'If we freeze, that's going to be two Olympics until you're ready.' And these huge conversations that I love the way Mark [Mylod] directs. These huge conversations happen in such a casual and almost nonessential kind of way but in the setting it's so grand as well."
Sarah Snook speculates on mommy issues 
One possible explanation for Shiv's callousness on Succession could be her abandonment by her mother. Snook thought Shiv's scene with her mother may help explain why she's not fully invested in her marriage.
"Being 10 or even 13, it doesn't actually matter what age you were," Snook said. "You were still the child in the parent-child relationship and there's a perspective that a child will have that their parent needs to protect and look after and make sure they're feeling worthy and loved. That scene was my favorite to do because we haven't seen a lot of the maternal influence on Shiv in a direct way but that scene was great to explore."