'Succession' Star Jeremy Strong Didn't Want to Rehearse This Season 2 Scene
On HBO's Succession, Brian Cox leads the cast as the media mogul Logan Roy. However, the aggressive corporate tyrant is often matched by his own son, Kendall Roy. Recently, the actor who plays Kendall on Succession — Jeremy Strong — revealed which season 2 scene he and Cox didn't rehearse, and why.
'Succession' cast member Jeremy Strong is not big on rehearsing scenes with Brian Cox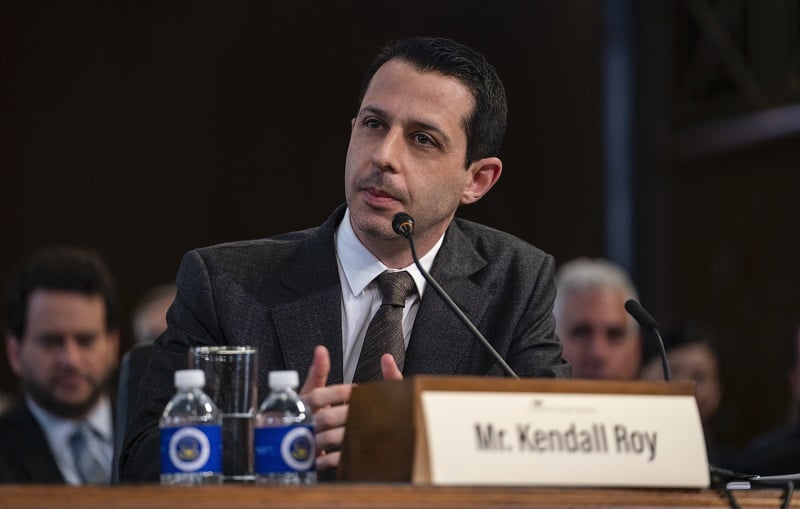 The Wrap recently got Strong's thoughts on Succession "in a conversation via video conference" — Strong's wife is Danish, so he's camping out in Denmark for the current moment.
The actor admitted that the HBO set is open to a lot of creative freedom — for example, he and his fellow cast member Cox sometimes go in cold.
"Brian and I will often not rehearse at all," he admitted. "We certainly won't talk about the scene. We'll just do it on camera — and we do it on film, which adds rigor and feels dangerous."
On this 'Succession' Season 2 episode, Strong stopped a rehearsal with his castmate Cox
However, Strong recalled one moment in season 2 that he wanted to keep especially fresh — even though it sounds like Cox may have disagreed.
"That scene on the boat, we started to rehearse and we were losing the light," Strong said of the Succession Season 2 finale. "I felt strongly that we shouldn't release any tension that I felt I had by rehearsing it."
Eventually, Strong fellowed through on that feeling.
"I stopped the rehearsal, to Brian's consternation," he revealed.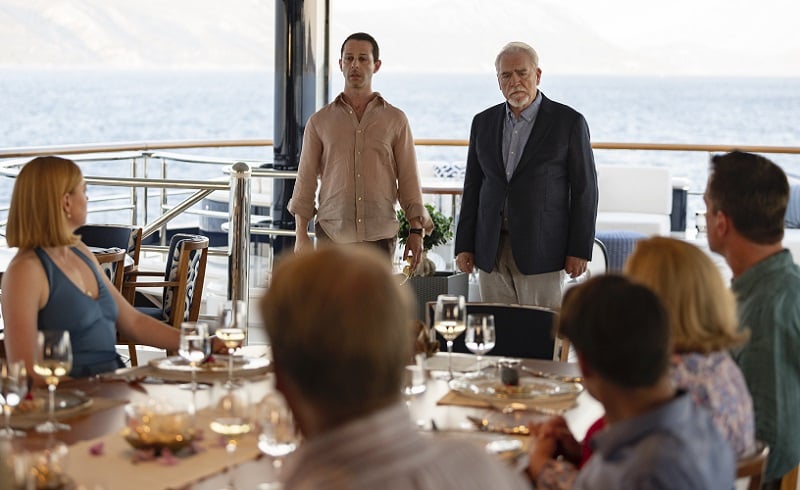 Jeremy Strong doesn't want the meaning of the scene to be lost with too much rehearsal
Still, for Strong as an actor, it wasn't about getting in more practice time. It was about all the work he had put into the character of Kendall Roy up until that point.
"It's like a rain cloud at saturation point," Strong told The Wrap. "The moment you enter the scene, it's gonna rain." That's why the Succession star refused to rehearse any longer with Cox on the yacht.
"Whether it's a rehearsal or a take, the moment you start, what's going to come out will come out with the force of necessity," he explained. Strong continued on his approach to the craft:
It feels to me like when you have filled yourself up with the writing, you're prepared for the scene. It's super frightening. Moments that have come unbidden, taken over me, it's directly a result of that sort of approach.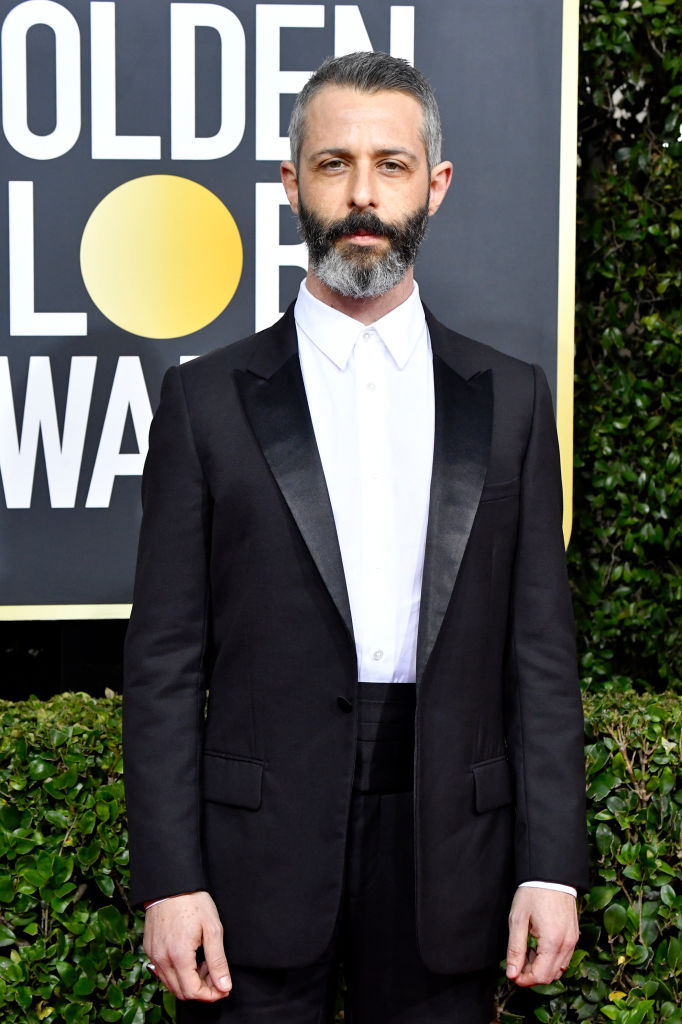 In each episode of the HBO show, actors Brian Cox and Jeremy Strong meet 'in the ring'
Overall, Strong's lack of wanting to rehearse with Cox has nothing to do with the actor personally; Strong just wants to get in there and spar with a "heavyweight" like his co-star.
The Succession actor calls Cox "just a force of nature."
"Such a heavyweight actor," Strong gushed. "He's been on the mountaintop for so long. He has that thing that is a rare quality with actors, which is a sense of danger — there's something primal about him."
For Strong, once the actors go head-to-head in a scene, it becomes like a battle.
"I don't ever feel like we're acting," he told The Wrap. "I don't feel like we're doing scenes, I feel like we're meeting in the ring."