'Succession' Writer Georgia Pritchett Offers Season 4 Update
After a suspenseful season 3 finale, 'Succession' fans are eager to get their hands on season 4. And one of the show's writers has offered an update on where things stand.
TL;DR:
Succession is returning for season 4, but there's no release date as of this writing.
Writer Georgia Pritchett offered an update on the next outing.
It could be a while before season 4 arrives, but hopefully, it won't take as long as season 3.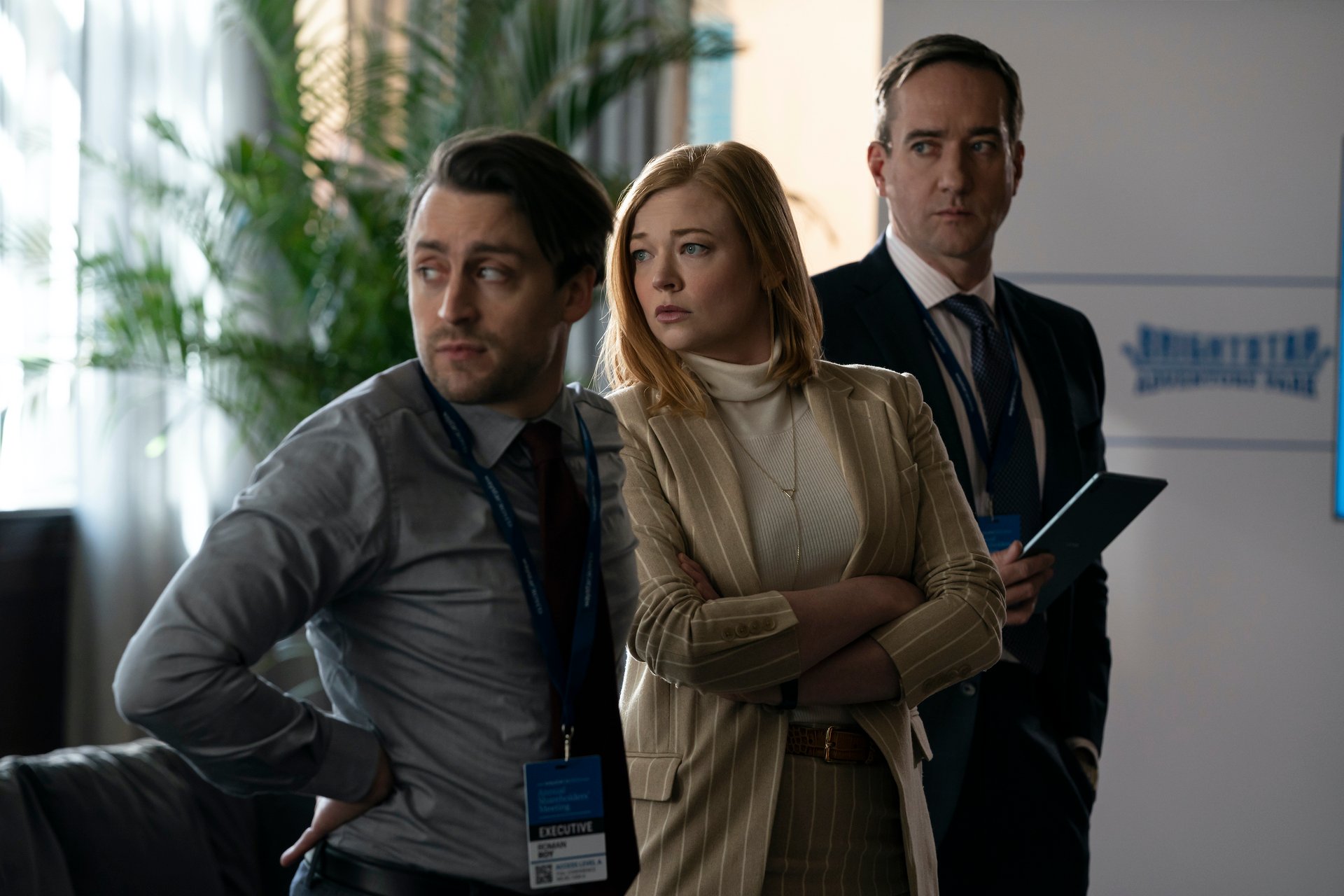 Succession Season 3 ended on a worrisome note for the Roy family, with Kendall (Jeremy Strong), Shiv (Sarah Snook), and Roman (Kieran Culkin) united for a change — and getting cut out of Waystar Royco together. Logan (Brian Cox) seems serious about his decision to sell the company, leaving his kids in a predicament heading into Succession Season 4. Naturally, fans are eager to know what happens next. And one of the HBO show's writers has an update.
'Succession' is confirmed for another outing
With a suspenseful ending for season 3, fans are no doubt relieved that HBO has already confirmed Succession Season 4. After all, the Roy siblings have no plan for wrestling Waystar Royco back from Lukas Mattson (Alexander Skarsgård). And many are curious to see what they'll do cut off from the family company completely.
Thankfully, there was never much concern over the series failing to receive a renewal. It seemed like a given, and HBO confirmed another batch of episodes in October 2021, well before the third outing came to a close.
But while Succession is definitely returning, HBO hasn't offered any idea of a release date for season 4. As of this writing, fans don't even have a window to work with. However, one of the show's scribes offered an update on the progress of the writing room. Fans might be able to speculate a return timeline based on that.
Georgia Pritchett offered an update on 'Succession' Season 4
Months out from Succession's season 3 finale, there's still no word on a return date for the HBO series. However, an update from writer Georgia Pritchett reveals where the new episodes stand.
In a response to one of J. Cameron Smith's posts on Twitter, Pritchett revealed the scripts for the fourth season are nearly complete. "We're almost done writing season 4," she wrote,
That means the cast and crew still have to go through production and post-production once they're done writing. So, viewers may not see the final product for a while. But knowing where things stand, we might be able to hazard a guess about when Succession Season 4 will hit HBO.
When could season 4 come out on HBO?
Although Georgia Pritchett's update on Succession Season 4 confirms fans have a ways to go before the new episodes arrive, the wait might be shorter than the one between season 2 and season 3. The COVID-19 pandemic held up production on season 3, causing it to come out almost two years after the previous outing.
With less severe restrictions, finishing season 4 could prove a quicker process. And Alan Ruck recently told Variety that filming should start in June, meaning things are chugging along at a nice pace. Optimistically, that means the Roys could return to our screens in early 2023.
Of course, fans will need to wait for further updates for a clearer picture of Succession Season 4's release timeline. In the meantime, the first three seasons of the show are currently streaming on HBO Max.