Who Wrote 'Sucker' by The Jonas Brothers?
Everyone's a sucker for The Jonas Brothers. After a far-too-long hiatus, the band is back together and releasing new music. One of their singles, entitled "Sucker," is already climbing the charts, reaching No. 1 on the Billboard Hot 100. Who is the mastermind behind the hit? Find out about Nick, Kevin, and Joe Jonas' new song, here.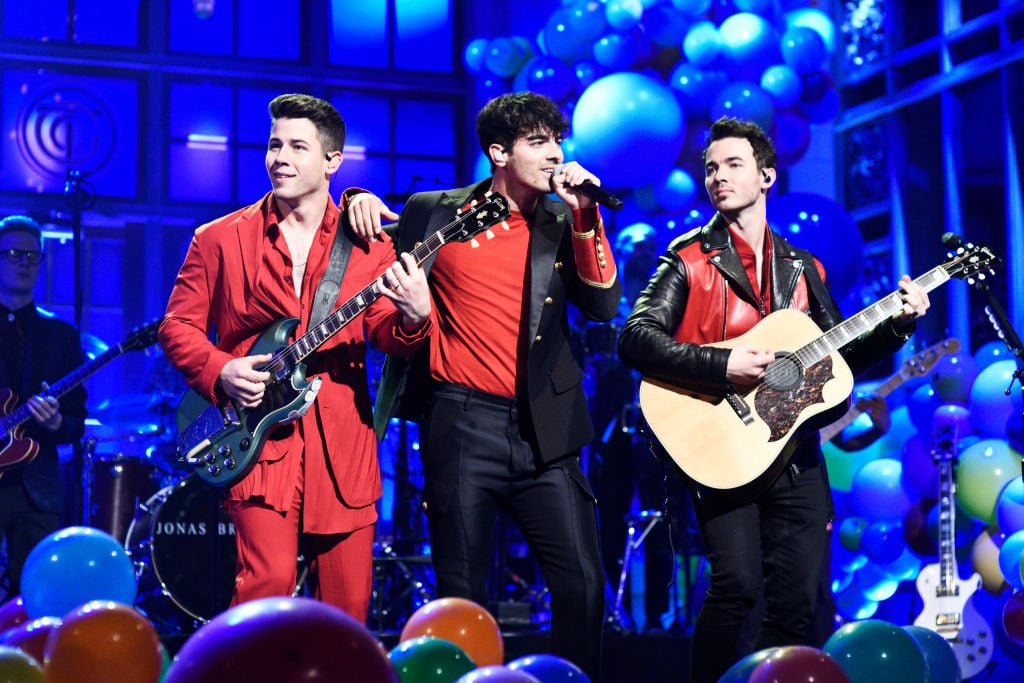 The Jonas Brothers co-wrote 'Sucker' with another famous musician
While The Jonas Brothers helped write their hit single, they had some help from award-winning writers and producers. According to songfacts.com, the brothers wrote "Sucker" with OneRepublic frontman, Ryan Tedder. Frank Dukes and Louis Bell produced the music for this Jonas Brothers' song.
Aside from working with OneRepublic, Ryan Tedder also wrote songs like Beyonce's "Halo," Adele's "Rumour Has It," and Leona Lewis' "Bleeding Love." He won multiple "Album of the Year" Grammy Awards, for his work on Taylor Swift's 1989 and Adele's 21 and 25.
Frank Dukes and Louis Bell worked on projects for other accomplished artists, like Post Malone and Camila Cabello. Frank Dukes also worked with The Weeknd. There's no word on whether Frank Dukes and Louis Bell worked on The Jonas Brothers' new album, Happiness Begins, which premieres in summer 2019.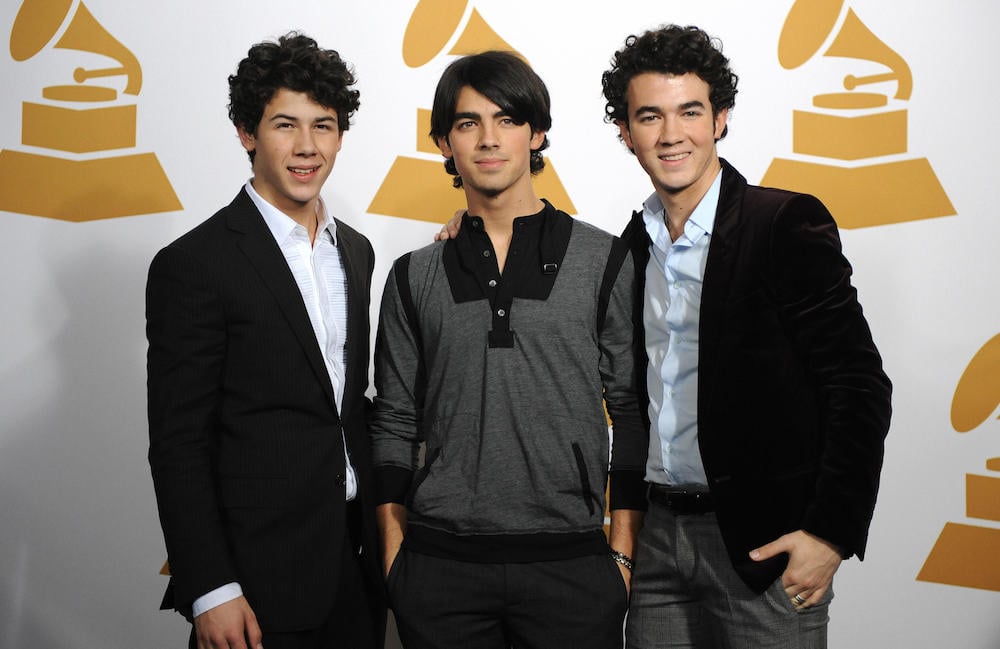 Priyanka Chopra, Danielle Jonas, and Sophie Turner star in the music video for 'Sucker'
The "Sucker" music video, released on February 28, 2019, has over 136 million views on YouTube. The over-the-top video features the Jonas Brothers and their now-wives, Priyanka Chopra, Danielle Jonas, and Sophie Turner, dressed in avant-garde costumes, enjoying a colorful tea party together.
Following "Sucker," the band released a second single, entitled "Cool." This chill song is already hot on the charts, earning almost 40 million plays on Spotify. Their 80s inspired music video has over 34 million views on YouTube.
It even gives a nod to Joe Jonas' wife, Sophie Turner, with lyrics that say, "Oh, I feel like Post Malone when I get home / Sittin' there, winning like it's Game of Thrones / And now that we've made it, how complicated was last year?"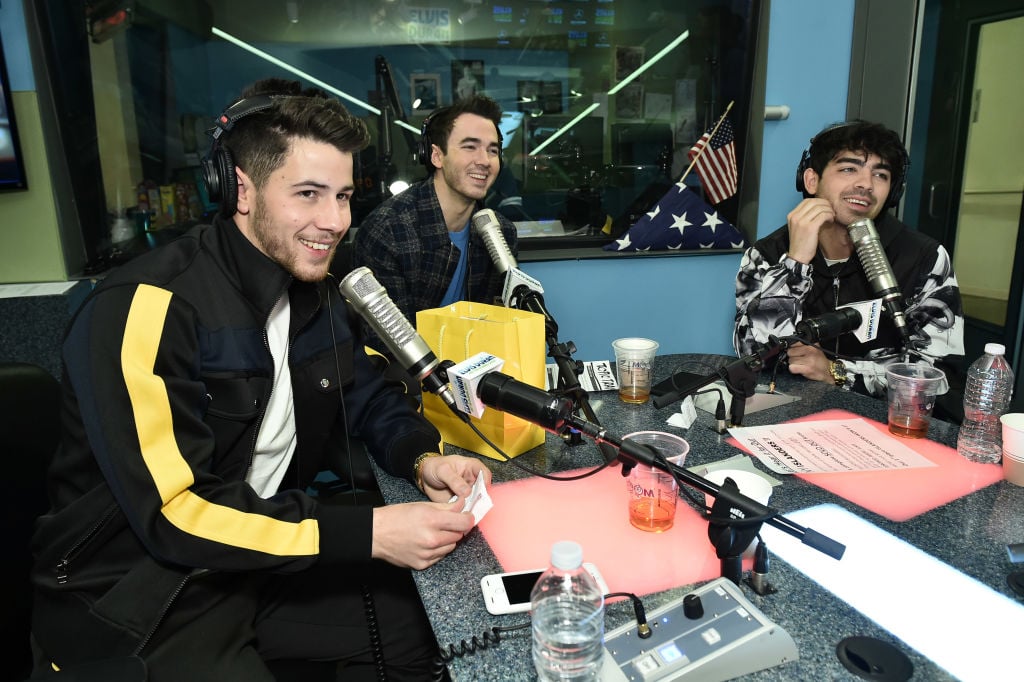 When does their new album, 'Happiness Begins' premiere?
The Jonas Brothers' newest album, entitled Happiness Begins, drops June 7, 2019. The eldest Jonas Brother, Kevin Jonas, posted on social media about their impending album.
"After 7 years of not working together living life and finding ourselves in our own paths we came back to give you our journey in album form," Kevin Jonas wrote on Instagram. I'm so excited for you to hear Happiness Begins out June 7th. I have to say out of all the albums we have done together I'm the most proud of this one."
The summer, The Jonas Brothers embark on their "Happiness Begins" tour, beginning in August 2019, and running until December 2019. These live performances will be the brothers' tenth concert tour and will include some of the most prominent venues in the United States, including Madison Square Garden.
Until then, the Jonas Brothers can be seen on YouTube, playing "Spill Your Guts or Fill Your Guts" with James Corden and performing "Sucker" on Saturday Night Live.