Is Suga From BTS Still Friends With Halsey?
The collaboration we didn't know we needed. BTS first premiered their song with Halsey, "Boy With Luv," during 2019 and now, fans are wondering what's next for these artists. Is Suga from BTS still friends with Halsey? What's next for this K-pop group and Halsey? Here's what we know about these musicians and their friendship.
BTS and Halsey previously released the song 'Boy With Luv' off of the album 'Map of the Soul: Persona'
Combine two award-winning artists and you have a recipe for success. Suga and Halsey first collaborated on the BTS album, Map of the Soul: Persona, during 2019. They performed the song "Boy With Luv," later starring in a bright and colorful music video.
The music video broke records for both artists, becoming the YouTube video with the most views in 24 hours. "Boy With Luv" currently has over 670 million views on the platform and over 360 million plays on the streaming service, Spotify. A few months later, Halsey and Suga collaborated on their own song for Halsey's album Manic, "Suga's Interlude."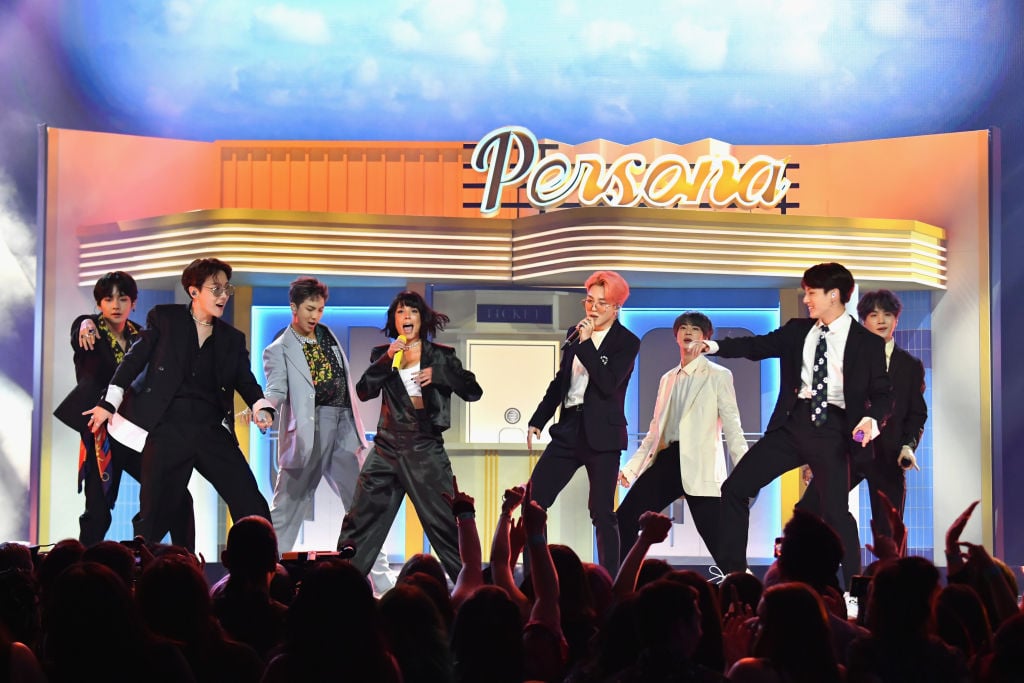 Halsey released 'Suga's Interlude' off of her album 'Manic'
Ahead of Halsey's album release date, this artist released her song "Suga's Interlude" during December 2019. Within a few weeks, it earned almost 20 million plays on Spotify, in addition, to praise and support from fans of both artists. During a few posts to social media, Halsey shared her reasoning for featuring Suga.
"So unbelievably proud and happy with 'Suga's Interlude,'" Halsey wrote on her Instagram Story. "This song was very carefully crafted by us. Every production choice by all of us was intentional to provoke a feeling."
"I wanted Yoongi because I am a huge fan of his solo music and I knew he would be the perfect person to paint a picture that was beautifully tragic," she continued. "And I am honored to have, on my album, such a song that transcends language and shows that the human experience is fundamentally the same universally. Especially amongst creatives. To be both blessed and tormented. Legend!"
Are Halsey and Suga from BTS friends?
Turns out, these artists aren't just fans of each others' music. Halsey shared that she is actually fairly good friends with the boys from BTS during interviews to promote "Boy With Luv." The artists were later reunited for their live performance at the Billboard Music Awards in 2019.
Halsey and BTS even hung out together backstage during the iHeartRadio Jingle Ball Tour, with Suga and Halsey taking a picture together and posting it on Instagram. The musicians have been seen giving gifts to each other during a "Bangtan Bomb" episode and Halsey often shares her support of the boy band's music on social media.
It's unclear if BTS and Halsey will collaborate on music in the future. However, BTS's latest album, Map of the Soul: 7 premieres on Feb. 21, 2020. Until then, fans can listen to songs by BTS and Halsey, including "Boy With Luv" and "Suga's Interlude" are available on Spotify, Apple Music, and most major streaming platforms.