How Suge Knight Allegedly Blackballed Warren G
Suge Knight of Death Row Records made a lot of enemies in his heyday. Warren G is a rapper and producer who collaborated with several artists on the label who claims Knight blackballed him.
It's not secret that Suge Knight doesn't have the best reputation. Many people blame Knight for Tupac Shakur's perceived outrageous behavior in the final year of his death. The Death Row Records co-founder earned a reputation of running his label with severe intimidation practices. Artists like Vanilla Ice have admitted to fearing Knight at one point, claiming he'd harm you physically or stall your career. In the case of rapper Warren G, it was the latter.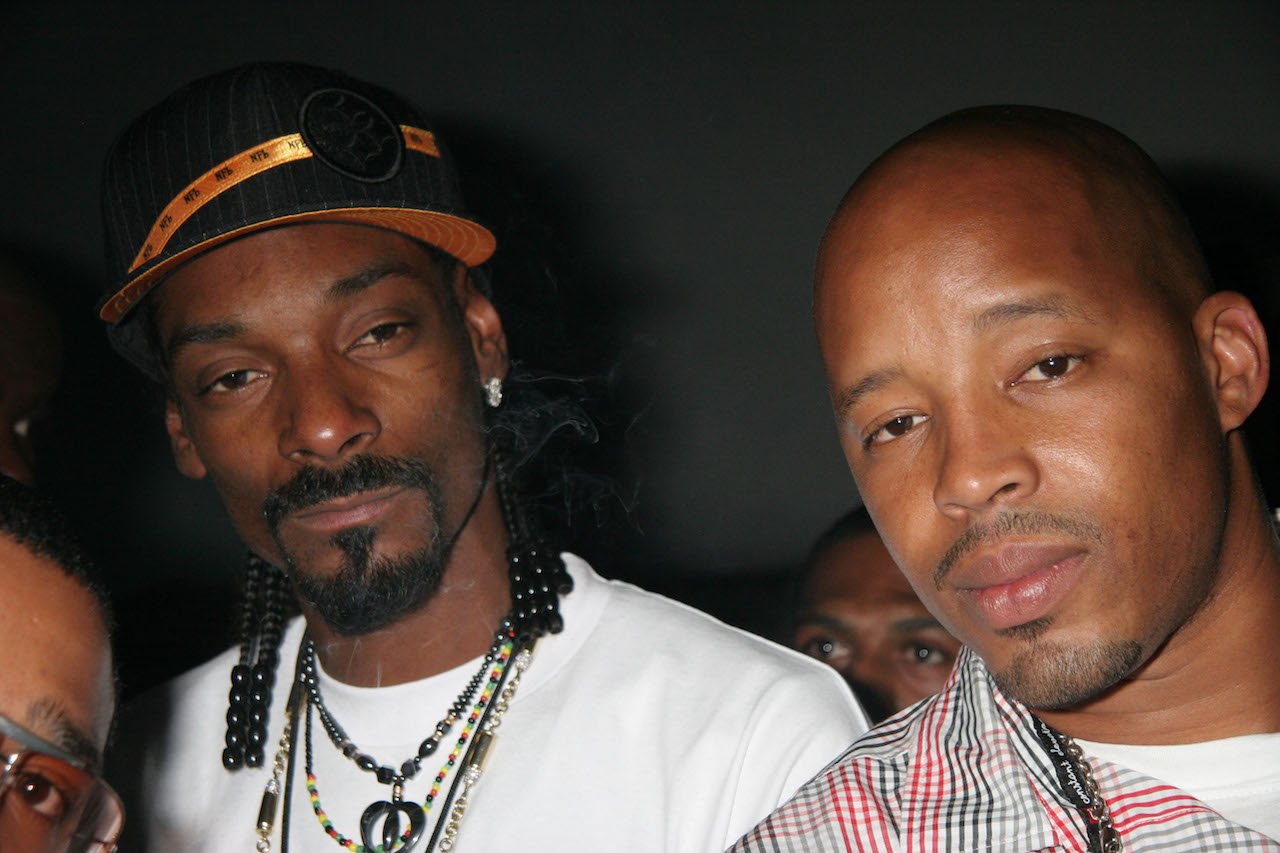 Warren G advised Snoop Dogg against signing his record contract without a lawyer reviewing it
Knight became affiliated with Warren when Warren began producing records for artists signed to Death Row Records, mainly Snoop. It was actually Warren who introduced Snoop to his stepbrother, super producer Dr. Dre, and helped to facilitate Snoop into Dre's crew.
When Snoop was presented with the opportunity to sign with the label, he jumped at it. But Warren warned Snoop that it was not a good idea to sign the contract without legal representation.
During a recent appearance on Talib Kweli's People's Party podcast, the West Coast native recalled the conversation he had with his friend. "I told Snoop 'No, don't sign that. You don't know what you're signing. You gotta get a lawyer to look at that stuff,'" he remembered. "And I was a young buck saying this!"
Suge Knight confronted Warren G about his conversation with Snoop Dogg and blocked Warren G's career opportunities
The conversation between Warren and Snoop got back to Knight, who became pissed. Warren says things escalated quickly. 
"He was like, 'Aye, blood! Where Warren G at?!'" he said of Knight coming to confront him. "And I was like, S–t, what's up?' He said, 'Aye, blood. You told them not to sign that contract?!' I took off! But the only way you could get down was the elevator, so I'm at the elevator like [hurriedly pressing the button]. He grabbed me and pushed me up against the wall and was like, 'You told them not to sign that contract, blood?!'"
Knight was notorious for handling business with an iron fist, and Warren quickly learned he'd be no different. But he refused to be intimidated. "I said, 'N—a, if you don't get your hands off me, I'm calling my brother, I'm calling all my homeboys,'" he said he told Knight. "He let me go. And I had one of my guys with me; luckily he didn't have no gun 'cause he was a gunner. If he'd have had something, he probably would've shot him — and I didn't want him to do it, but he probably would've. I know how he is."
The altercation changed the way Warren was involved with the label. Though he never officially signed with Knight, he had similar privileges as Knight's other artists. But those privileges stopped, including Knight freezing him out of tours and other projects. Warren was forced to start fresh elsewhere.
Snoop Dogg eventually left Death Row Records
Warren may have severed his ties with Knight, but Snoop stayed around. He released his record-breaking debut album Doggystyle, and became one of the hottest acts on the label. But as rumors of Knight's behavior and gang ties grew, and things became more dangerous amid the East Coast vs. West Coast feud, Snoop wanted out.
Knight refused to let Snoop go easily. But in 1997, Knight was sentenced to 9 years in prison for assault. While he was in prison, Snoop took advantage of Knight being away to get out of his contract. He signed to Master P's No Limit Records, and almost released a diss track about Knight.
Suge Knight is currently incarcerated and no longer owns the label
With Snoop gone, Death Row Records faded into obscurity. Once out of prison, Knight continued owning the label and its name and tried signing other artists, but the power the label once had also drowned out.
In 2018, Knight pleaded no contest to voluntary manslaughter stemming from a hit and run incident with a man he confronted amid the filming of the N.W.A. biopic Straight Outta Compton. He is now serving a 28-year long prison sentence.
In a strange twist of fate, Snoop is now the proud owner of Death Row Records. The rapper acquired the label along with much of its catalog, sans a few albums of Dr. Dre and Tupac. Still, Snoop has major plans to revitalize its place in the industry.
Despite Knight's incarceration, he plans to tell his life story in movie form. It's unclear where he stands in that process. His beef with Snoop has also been put to rest.