'Suicide Squad 2': Fans Think Nathan Fillion Is DC's Newest Villain
Nathan Fillion's role on James Gunn's upcoming film 'Suicide Squad 2' remains a secret. But fans think he's going to play a new DC villain.
James Gunn just wrapped Suicide Squad 2, and so far, the director is keeping the juicy details to himself. The Rookie star Nathan Fillion is in the new movie, but his role remains top secret. The actor is no stranger to the superhero universe, and in the upcoming movie, fans think he'll be stepping into the armor of a DC villain.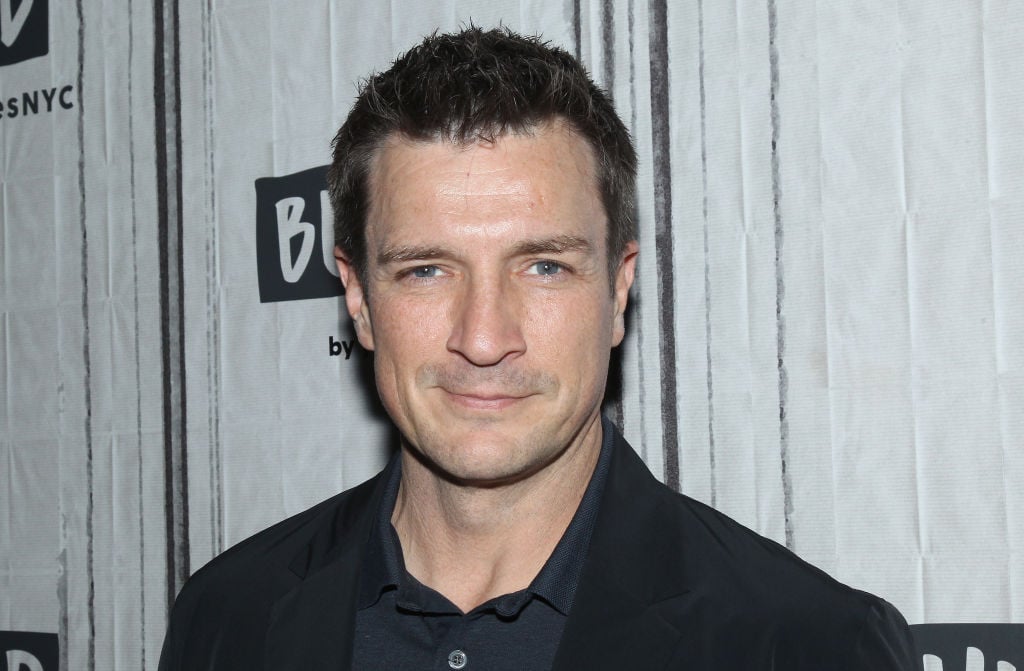 Nathan Fillion and 'Suicide Squad 2' director James Gunn go way back
Nathan Fillion, who is currently on the ABC drama The Rookie, has been in a number of popular TV shows and movies over the years. He's most known for playing Malcolm "Mal" Reynolds on Firefly, and for his titular role in Castle opposite Stana Katic. 
Fillion also worked with director James Gunn on a number of notable projects. He played Bill Pardy in Gunn's 2006 debut film, Slither and was featured on an episode of the director's 2008 web series James Gunn's PG Porn. The actor also played the Holy Avenger in Gunn's 2018 movie, Super. 
More recently, the pair worked on the Guardians of the Galaxy movies together. In the first film, Fillion voiced a Blue Alien inmate. And in a deleted scene in the sequel, he played Simon Williams aka Wonder Man.
When talking to ET Canada, the actor revealed his admiration for Gunn's vision and admitted he's ready and willing to work with the director whenever he calls. Fillion also talked about how hard it is to keep his Suicide Squad 2 role secret. 
"James Gunn is an amazing storyteller, that guy understands story and he loves to tell story," Fillion told the outlet. "So here he is with Suicide Squad 2, he asks me to come down. What can I say about it? It's so secret, I get stressed when people talk about it. Here's what I can tell you though, huge scope. I've never done anything so big."
Fans think Fillion will play Blackguard in 'Suicide Squad 2'
For a while, fans speculated Fillion would play Arm-Fall-Off Boy in the upcoming DC film. But he recently cleared up those rumors in an interview on Sirius XM's EW Live with Jessica Shaw. Now fans think he might be taking on the role of a DC villain.  
"He is playing Blackguard," one Reddit user wrote. "He's probably playing Blackguard who will die horrifically, cant wait for the movie," another Redditor added, hinting at the character's comic book demise. 
Twitter fans picked up on a photo that appears to be from the set of Suicide Squad 2. Upon analyzing Fillion's costume in the pictures, fans are now almost sure he's going to play Blackguard. 
"And while I am pretty sure that Nathan Fillion is playing the character of Blackguard, I really really hope I'm wrong and he's actually playing Arm Fall Off Boy because that would be hilarious," one fan tweeted.
Gunn and Fillion remain tight-lipped about the role. But if fans are right, the actor, who was once the voice the Green Lantern, will finally join the DCEU as a villain.