'The Suicide Squad' Director James Gunn Says Fans Can't Wait To See Margot Robbie's Feet in the Movie
Since breaking onto the entertainment scene, Margot Robbie has been one of the most popular actors in the movie business. After starring in films such as The Wolf of Wall Street,The Legend of Tarzan, and Suicide Squad, she quickly became one of Hollywood's highest-paid talents, with millions of fans to boot.
Fans of high-profile celebrities often have strange obsessions, and Robbie's are no different. Her followers have a unique fascination with her feet, and some of them try to get a glimpse of hers any chance they get.
Robbie is currently promoting her latest film, The Suicide Squad, and the film's director, James Gunn, can confirm that Robbie's fans are obsessed with her feet. He revealed that they came out of the woodwork on Twitter, asking him if her feet were going to be visible in the film.
'The Suicide Squad' director James Gunn made Margot Robbie do a stunt with her feet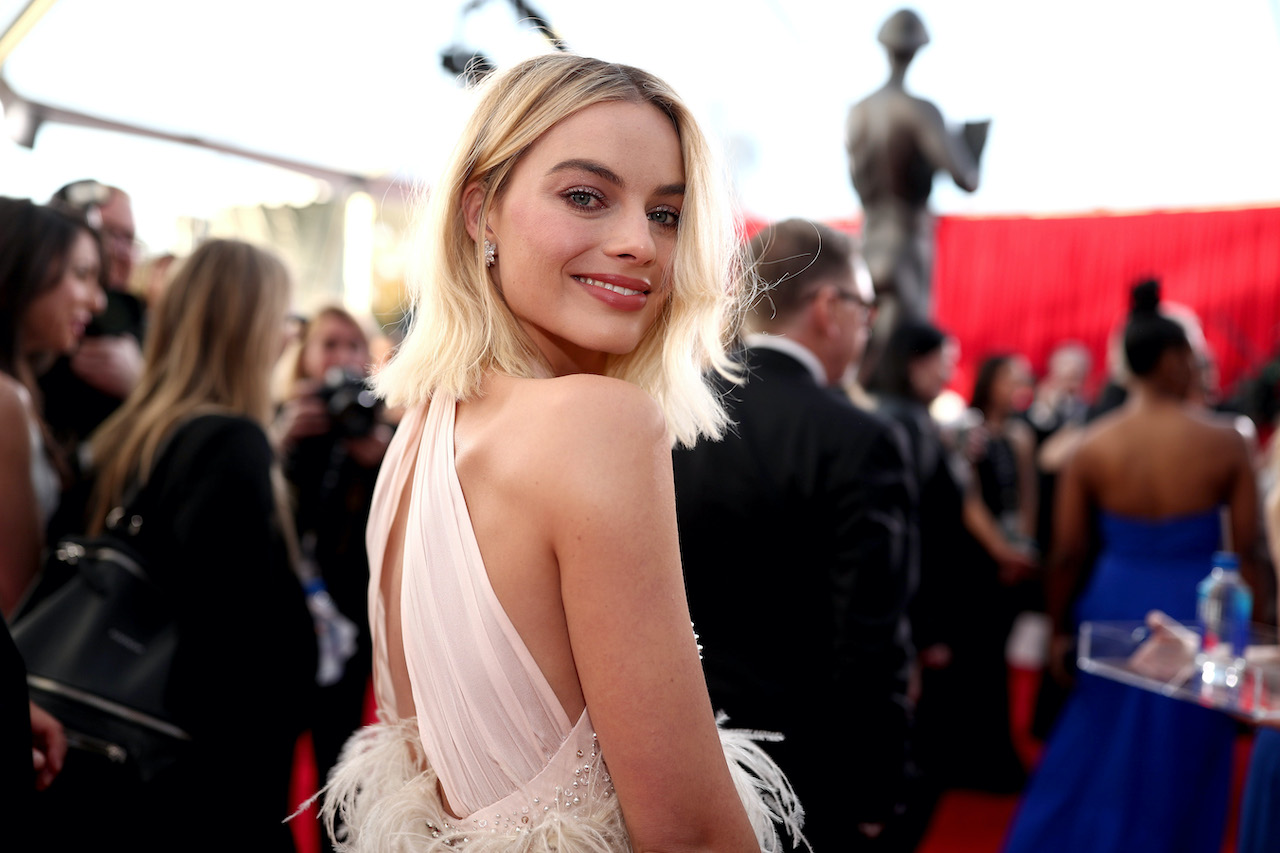 The subject of Robbie's feet came up during a recent interview with Gunn, Robbie, and John Cena on Jimmy Kimmel Live!, when Gunn described a challenging stunt he required Robbie to do while filming The Suicide Squad.
"The hardest thing I asked her to do was something I never thought she'd be able to do," he said. "There's a scene in which Margot is being hung up by handcuffs over her head, and she has to get her toes along a dead body and pick a key off of the dead body, flip her toes backwards, put the key into the lock over her head, unlock it, and then come down straight."
Even though Gunn thought the stunt would be far too challenging for Robbie to execute, she pulled it off with relative ease.
"She is like a human swiss-army knife, who was able to flip herself backwards, do this — and I'm watching this, it was honestly my favorite day — torturing Margot was my favorite day on set," he said. "And watching this scene with her flipping backwards was just beyond incredible, and I was so happy that it worked."
James Gunn says fans keep asking him if they'll see Margot Robbie's feet in 'The Suicide Squad'
Later in the interview, Gunn admitted that he regularly checks Twitter, and noted that droves of fans keep asking him if Robbie's feet are visible in the upcoming superhero flick.
"Believe me, I'm on Twitter, I know people wanna see her feet. I don't know where these people come from, but, 'Do we get to see Margot's feet?'" Gunn said. "I'm like, 'That's what you're thinking about? We've got huge bombs, we've got buildings fall over, we've got Idris Elba, John Cena, Margot Robbie, all these great people, but those are the stars."
Margot Robbie can do a lot of useful things with her feet 
Despite how odd the interest in Robbie's feet might sound, it may be for a good reason. According to her, she's very talented with her feet, and is able to handle a myriad of tasks with them.
"I'm very dexterous with my toes," Robbie added. "I could braid someone's hair with my toes, I reckon. … Play the piano, whatever. So I could pick a lock, no problem."
The Suicide Squad hits theaters on August 6.