'The Suicide Squad' Star Margot Robbie's Pet Rat Has Been Owned By a Bunch of Hollywood Heavyweights — 'He's a Bit of a Starf—–'
Many celebrities are known for having strange pets. Stars such as Justin Bieber and Swae Lee have garnered considerable attention for their now-confiscated pet monkeys, and former heavyweight champion Mike Tyson used to own several tigers in his prime. Now, Margot Robbie can be added to the list of celebrities that have had unusual companions.
The Suicide Squad star recently revealed that she used to own a pet rat that has changed high-profile owners several times.
'The Suicide Squad' star Margot Robbie got a pet rat from Jared Leto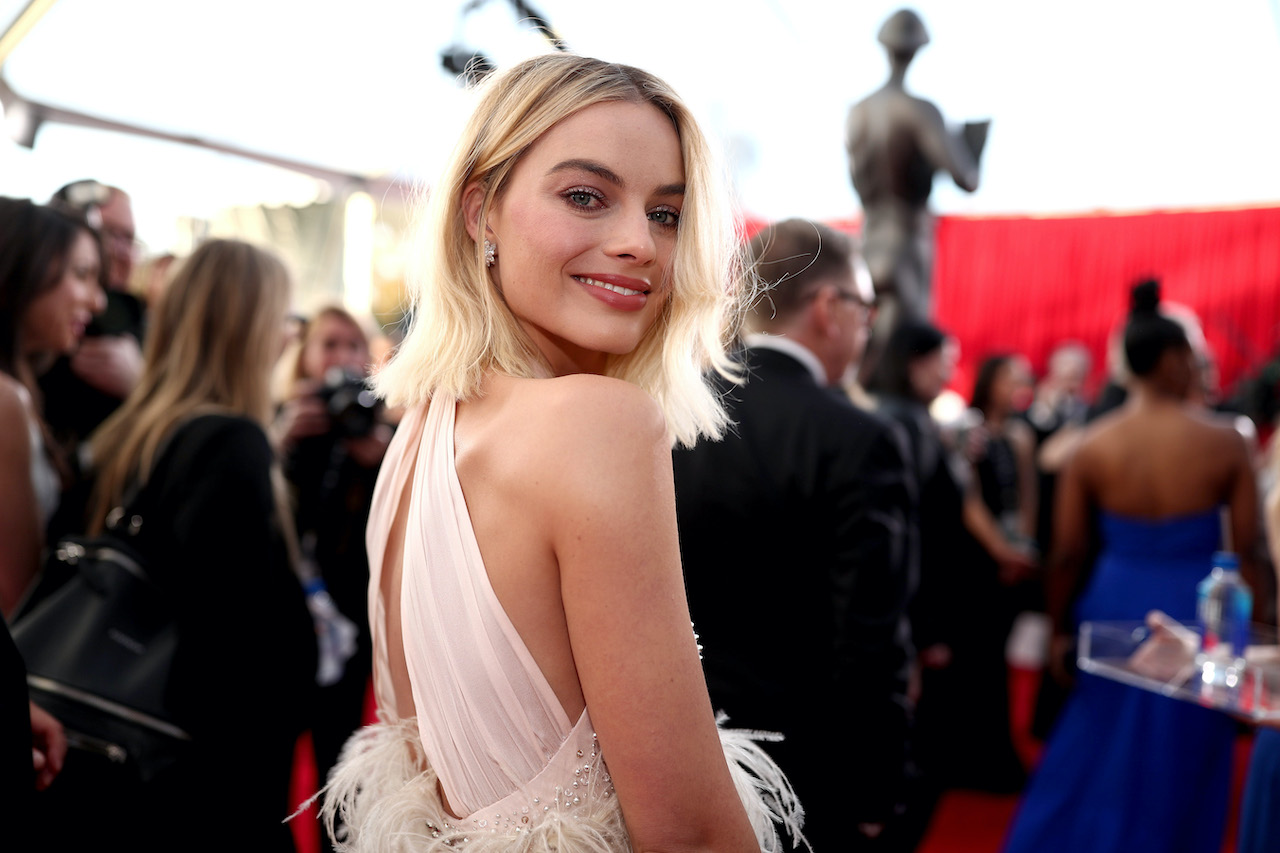 Robbie talked about her previously-owned rat during a recent interview with Jimmy Kimmel Live!, noting that it was a gift from Suicide Squad co-star Jared Leto.
"His name is Rat Rat, and when we shot Suicide Squad, not The Suicide Squad, but Suicide Squad, Mr. J gave me a rat, and he became a beloved pet," she said. "We called him Rat Rat. He liked beer and bathtime."
Even though the rat was a great pet, Robbie, unfortunately, wasn't able to keep it in her home for too long.
"And then the landlord of the place I was renting found out I had a rat and said Rat Rat had to go," she said.
Margot Robbie's rat has had a lot of famous owners
After parting ways with Robbie, the rat ended up bouncing around the homes of a bunch of Hollywood talent.
"And so, then Jai Courtney, who plays Captain Boomerang, said, 'I'll take Rat Rat.' And then his landlord wasn't cool with that either, and so then one of the costumers on the job took Rat Rat. And then she had to give Rat Rat away, and Rat Rat, she gave him to Guillermo Del Toro's daughters, who apparently have rats."
Robbie is fully aware that Rat Rat seems to have a thing for celebrity owners.
"So, in the end, Rat Rat's a bit of a starf—–, really," she added.
'The Suicide Squad' director James Gunn says rats make great pets 
Even though many people probably think rats are the last pet anyone should want, The Suicide Squad director James Gunn assured in the same interview that they make great pets. In fact, his love for rats led to him including Ratcatcher in the upcoming DC film.
"Rat are really one of the greatest — one of the reasons why I wanted to put Ratcatcher in this movie, which is played by Daniela Melchior, one of the young actors from Portugal, is that I made the Guardians of the Galaxy movies. And after we put Rocket in that movie, suddenly we got all these notes from all over the world of people having pet raccoons," he said.
Getting more specific, Gunn explained that rats have a high level of intelligence and are far more tolerable than the more popular small pets that people typically get.
"They're terrible pets, but rats are the best small animal pet in the world. They're better than gerbils, they don't bite like hamsters, they're not crazy stupid like guinea pigs, they're as smart as a horse," he said. "So for people that want a small pet, a rat is the very best."
RELATED: Margot Robbie Had a Hilarious Honeymoon Run-In With Barack Obama and Ellen DeGeneres