'The Suicide Squad': Director James Gunn Made Margot Robbie Do an Insane Stunt With Her Toes While Handcuffed To a Ceiling
Margot Robbie fans everywhere are excited to see her return to the big screen in the upcoming DC Films picture The Suicide Squad. In the movie, she reprises her role as Harley Quinn, a character she's played in two previous films.
Throughout her time as Harley, Robbie has had to do some pretty incredible stunts, but few compare to the one she was required to do in the upcoming action flick. According to The Suicide Squad director James Gunn, he asked Robbie to pick a lock with her feet while hanging from a ceiling.
'The Suicide Squad' star Margot Robbie had to do an insane stunt with her feet while hanging from a ceiling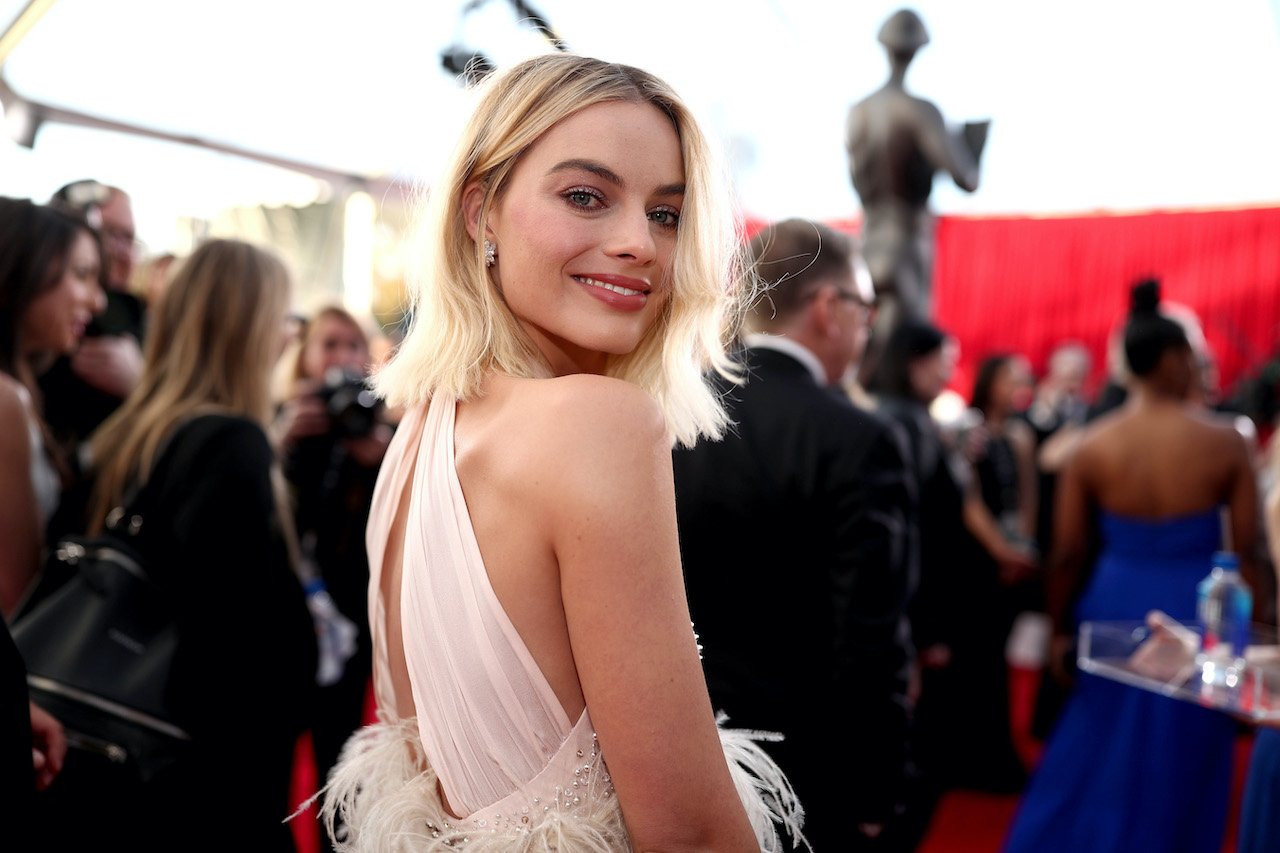 Gunn described the crazy stunt during a recent interview with Jimmy Kimmel Live!
"The hardest thing I asked her to do was something I never thought she'd be able to do," he said. "There's a scene in which Margot is being hung up by handcuffs over her head, and she has to get her toes along a dead body and pick a key off of the dead body, flip her toes backwards, put the key into the lock over her head, unlock it, and then come down straight."
Despite how difficult he assumed the stunt would be for Robbie, Gunn admitted that she pulled off the stunt with relative ease.
"She is like a human swiss-army knife, who was able to flip herself backwards, do this — and I'm watching this, it was honestly my favorite day — torturing Margot was my favorite day on set," he said. "And watching this scene with her flipping backwards was just beyond incredible, and I was so happy that it worked."
Director James Gunn says there's no video proof that Margot Robbie didn't use a stunt double
Even though Robbie executed the stunt masterfully, Gunn is worried that people won't believe it's her doing it because Robbie's face was blocked during the shot.
"I was mesmerized by it. And then I got into the editing room with the footage, and [she has] this little cuff on [her] outfit that covers her face. So it looks like it's a stunt person. But it's Margot doing it in the movie and it's honestly my biggest regret in the whole movie. … But I was so mesmerized that you were doing it, I wasn't looking at [her] face," he said.
Margot Robbie is very skilled at completing tasks with her feet
During the same interview, Robbie confirmed that she's got a ton of skill when it comes to doing things with her feet.
"I'm very dexterous with my toes," Robbie added. "I could braid someone's hair with my toes, I reckon. … Play the piano, whatever. So I could pick a lock, no problem."
The Suicide Squad hits theaters on August 6. 
RELATED: 'The Suicide Squad': James Gunn Said Margot Robbie Can Do Everything but Sing