Celebrity / Royal family / TV
'Suits': Meghan Markle's Role Was Almost Played By 1 of Prince Harry's Rumored Exes
It's tough to imagine the roles of our favorite characters being played by anyone other than who we see on the screen. It's very rare that a specific actor is offered a role — most of the time, several actors audition. Sometimes, these auditions are leaked years later, and it's really strange to see "what …
It's tough to imagine the roles of our favorite characters being played by anyone other than who we see on the screen. It's very rare that a specific actor is offered a role — most of the time, several actors audition. Sometimes, these auditions are leaked years later, and it's really strange to see "what could have been." 
For example, Heath Ledger originally went out for the role of Batman–can you imagine The Dark Knight without his legendary Joker performance? Before The Hunger Games, Jennifer Lawrence auditioned for the role of Bella in Twilight. This one will really blow your mind–Courtney Cox was originally asked to audition for the role of Rachel in Friends but preferred the role of Monica. 
It happens in movies and television all the time. The popular series Suits was the highlight of Meghan Markle's acting career, but what if she hadn't snagged the role of Rachel Zane?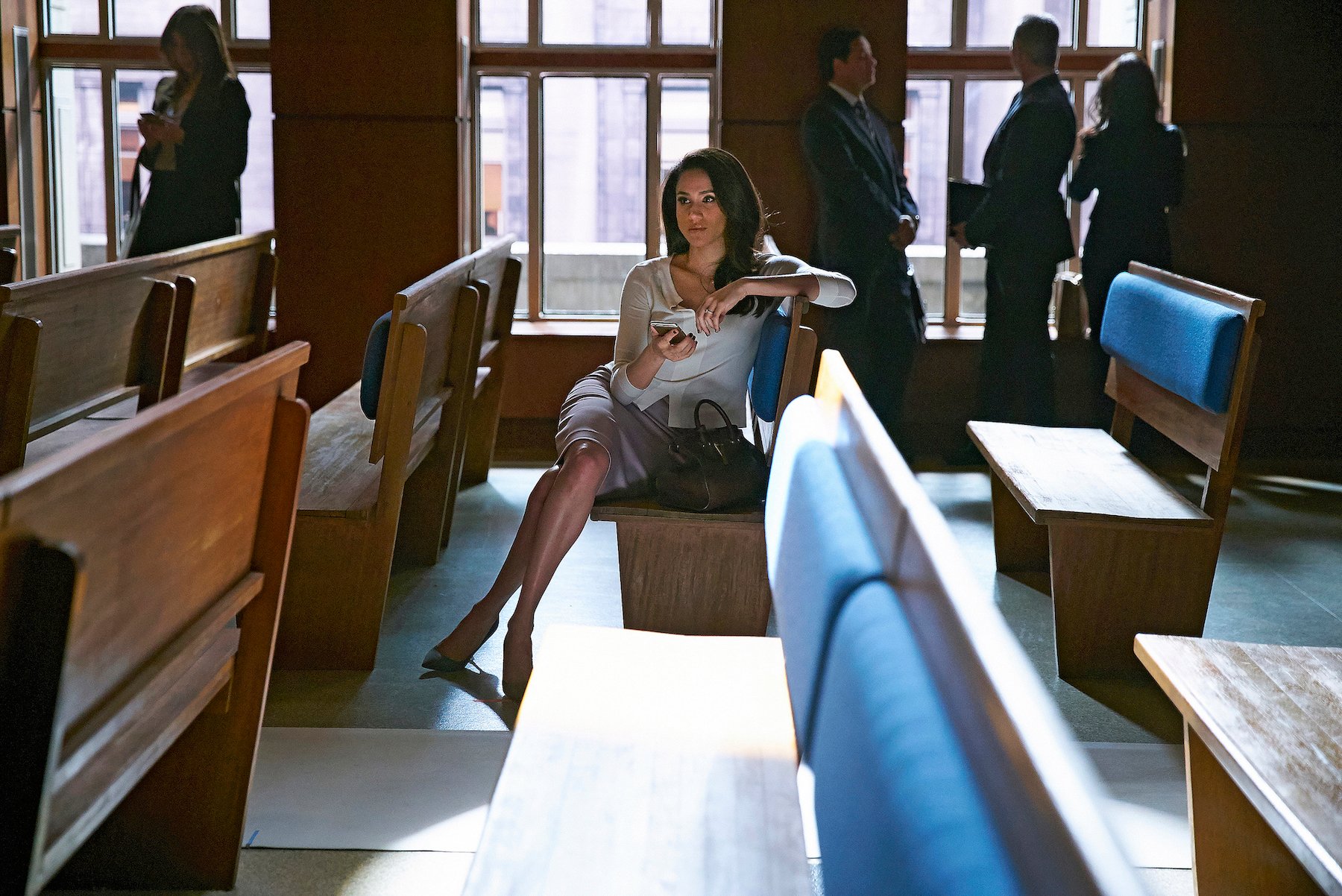 What was 'Suits' about?
Suits was a legal drama that originally aired on USA Network. The show is set in a prestigious NYC law firm and focuses on brilliant former law student, Mike Ross, and one of the city's best lawyers, Harvey Specter. Mike is a college dropout who supports his grandmother by taking the LSATs for law students and occasionally helping his drug-dealing friend with a job. 
Mike was making a delivery for his friend at a hotel when he realized the cops had set a trap. To avoid being caught, quick-thinking Mike popped into an interview session for a law firm. After pretending to be a Harvard grad and interviewing for the position, Harvey was so impressed that he offered Mike the job. Harvey knows Mike isn't a graduate and continues to cover up his secret as the two grow into a powerful, unstoppable legal team. 
What part did Meghan Markle play in the series?
Meghan Markle played Rachel Zane in the popular legal series. Rachel had been a paralegal for years but dreamed of being a lawyer at Pearson Specter. Her poor performance on the LSATs has held her back, but when Mike encourages her to take them again, she does well and begins working at the firm. She works part-time while pursuing her law degree at Columbia. 
She and Mike fall in love and have an on-again, off-again romance that lasts throughout her time on the series. The two survived the lies about Mike's past, trysts with old flames, prison time, and eventually got married. When the couple was married in season 7, both actors left the series. Markle was leaving to marry Prince Harry, and Adams left to spend more time with his family.
Did Jenna Coleman almost play the part of Rachel Zane? 
Jenna Coleman is an English actor best known for her role as Clara Oswald in Doctor Who. According to ScreenRant, Coleman actually auditioned for the role of Rachel Zane on Suits before landing her big break on Doctor Who. What's really weird is that Coleman was actually said to have been romantically involved with Prince Harry at one point. That is quite a coincidence.
Coleman really didn't miss out on much, though. Although Suits was a popular series, Coleman earned a far bigger fan base with her time on Dr. Who. The time-traveling sci-fi series has become an iconic part of pop culture, cementing its place at Comic-Cons across the country and spawning a massive amount of merchandise. A legal drama like Suits simply can't compete with something like that.