'Summer House': Amanda Batula Reveals Why Her Wedding Venue Fell Through
Summer House viewers geared up for a big wedding after Kyle Cooke proposed to Amanda Batula last season.
The couple seemed excited to get married and moved in together. But plans went sideways this year as Cooke explained during the first episode this season that their venue fell through. Batula also shared with Hannah Berner and Paige DeSorbo that living with Cooke was not what she anticipated.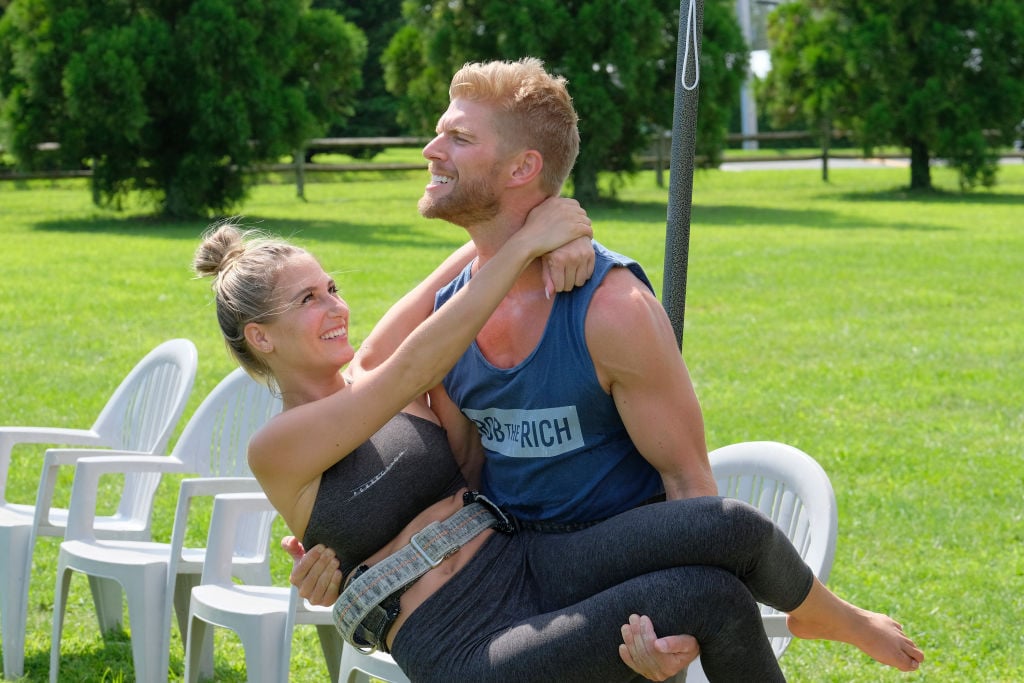 She thought they'd be having romance and excitement. Instead, she said living with Cooke was like living with her dad. She felt that he was constantly telling her to clean up after herself. Batula admits that her enthusiasm for romance waned as a result. However, the couple never shared why they lost the wedding venue they seemed to love. However, in a lengthy Instagram post, Batula shares what happened and where the couple is today.
The couple tries to talk it out
Cooke and Batula discuss their differences during a recent episode. "Just because you live with someone, move in and put a ring on it doesn't mean that like this person is all of a sudden going to become exactly who you need them to be," Batula explains to Cooke.
"But there's some things that I feel like, I'll give you a perfect example," Cooke shares. "It sounds ridiculous but when you're at a wedding, you go away you stay at a hotel. When we went to bed at 11 o'clock, I just kinda assumed we just go back to our room and have sex."
Batula says she was tired and wanted to go to bed. But Cooke seems concerned about their level of intimacy. "Like I know we're exhausted but we're making no effort to be intimate to have special moments," he says. "I feel like an old married couple and we don't even have a venue for our wedding." He adds that the couple is having so many issues that if intimacy is removed, what is left?
Batula shares why they lost their wedding venue
Batula shared a lengthy Instagram post about where the couple was in their relationship. "Just as there are no rules for dating, there are no rules for engagements (except the tv show)," she shared on Instagram. "Some people elope, go to city hall, plan their wedding in less than a year, or are engaged for 5+ years before getting married. Kyle and I went through a lot right before getting engaged, and I am so glad he is so excited to get married, but I needed more time."
"I also want our wedding to be the wedding of our dreams and I need the time to make that happen. After months of looking, we found what we though was the perfect venue," she continued. "When it fell through, I couldn't just pick up where we left off because I felt like we exhausted all of our options. I felt defeated. Of course there are many other aspects to this story but I'm not looking to write a novel here so I wanted to clear this one thing up. You can make all the assumptions you want about our relationship and engagement. You can place all the bets on if we'll get married or not."
She fielded several comments. One person wrote, "Maybe it a red flag 🚩 from the universe… maybe Kyle isn't the one for you and the universe is causing the wedding to not happen because you deserve better. Just a thought 💭 No hating here. Just listen and the universe will guide you, Amanda." Batula then revealed why the couple lost the venue. "The wedding venue wouldn't let us film there which is why it 'fell through' secrets out."