'Summer House': Andy Cohen Reveals the Show Will Have a Reunion (And Has Self Tanner Mishap)
'Summer House' will include a reunion show produced virtually.
Bravo producer Andy Cohen recently shared that Summer House will have a reunion show to wrap up season four.
With many shows on hiatus due to the pandemic, many productions are still taking a pause. However, rather than abandoning reunions, Cohen decided to power through. Cohen has been hosting his nightly talk show, Watch What Happens Live with Andy Cohen, from home. Guests are teleconferenced in, which allows the show to feature a wide variety of personalities.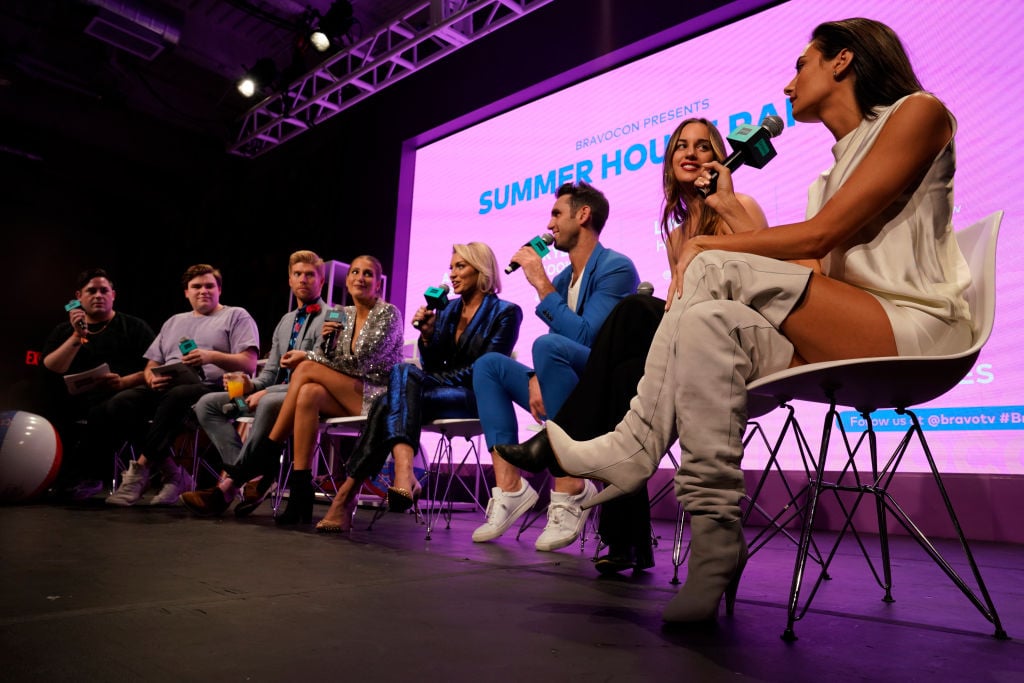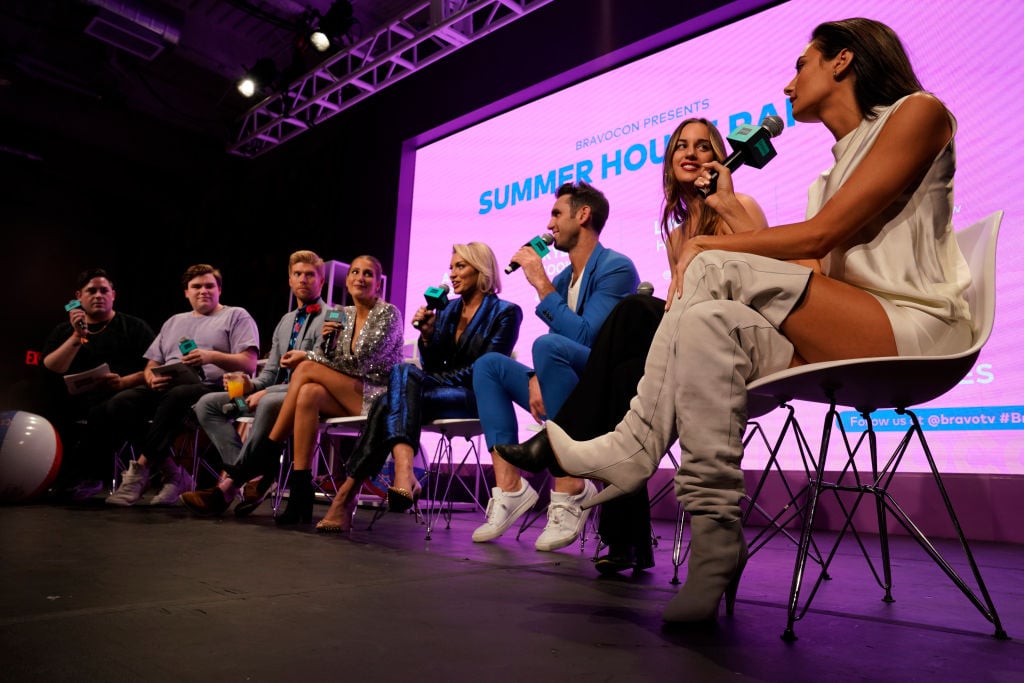 He's also decided to host reunion shows virtually too. The Real Housewives of Atlanta season was coming to an end and producers had to decide if they would abandon the reunion altogether or consider a virtual reunion. "We are going to be shooting the Housewives of Atlanta Reunion virtually," Cohen shared on his Sirius XM show, Bravo's The Daily Dish reports. "This is obviously not how we prefer to do it, but life is not how we prefer it right now."
'Summer House' will also be filmed virtually (with a little self-tanner mishap too)
Summer House fans will have all their questions answered now that the series will receive a wrap-up reunion. Cohen broke the news on his Instagram story. Plus he shared that not having a glam squad available meant his bronzer was a little heavier around the beard area.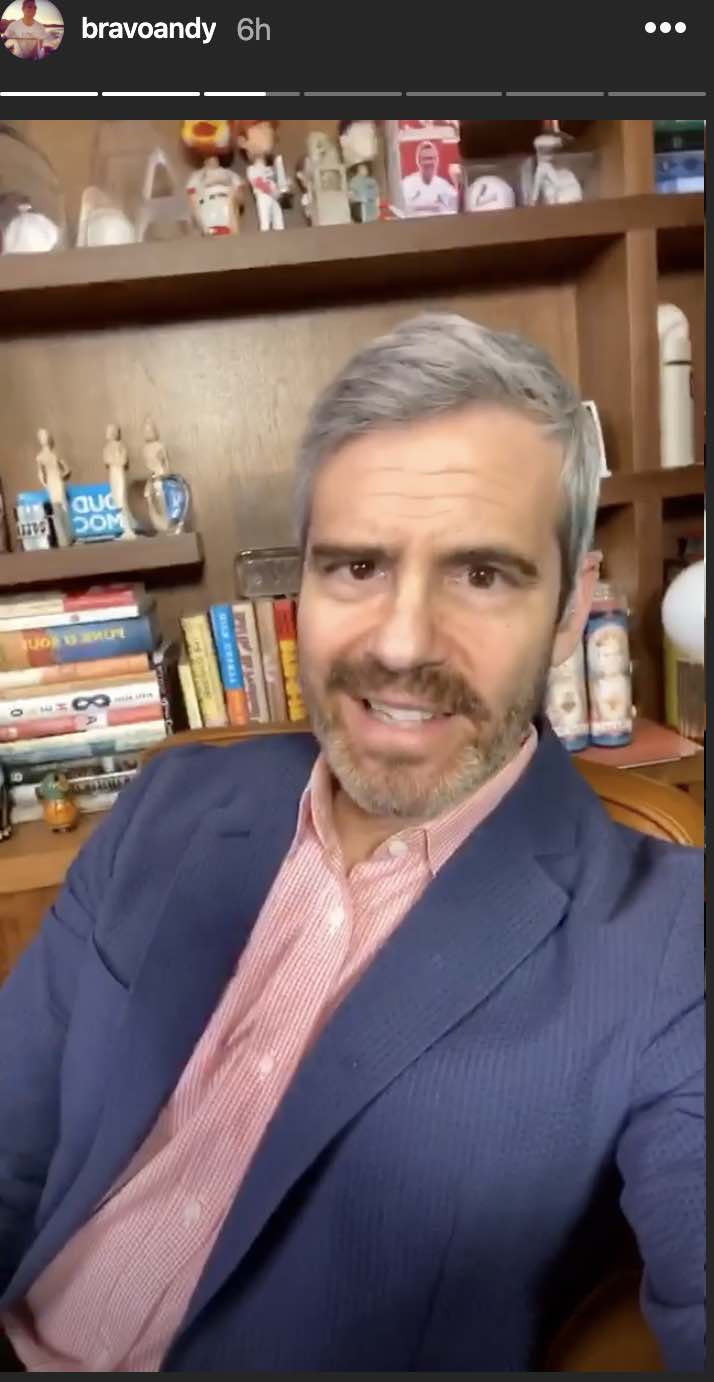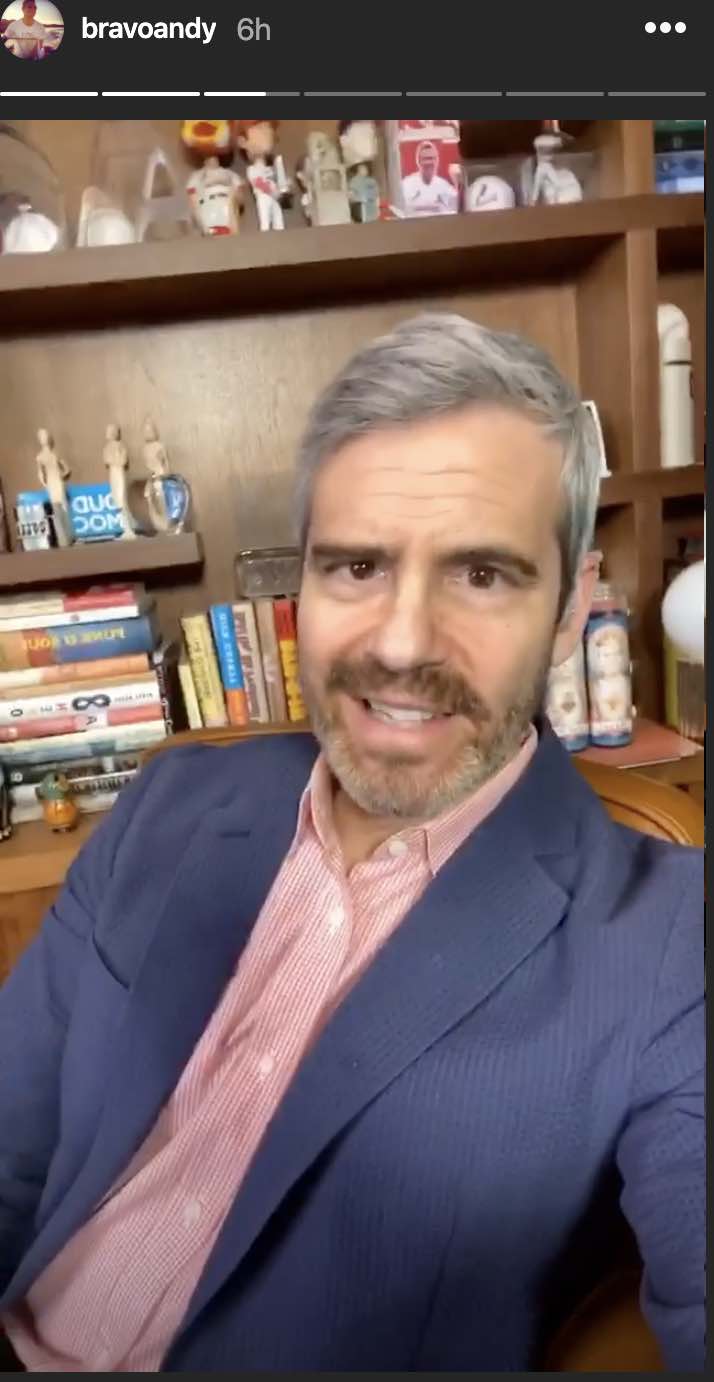 "I'm about to do the Summer House reunion," Cohen said. "Look okay on top, sweats on the bottom." Cohen's shirt and jacket look very "Hamptons." He added, "That's how it goes here!"
Then he revealed that his self-tanning application didn't go exactly as planned. "I had a little mishap," he admitted. "I've been doing the self-tanner this week to give myself a little bronze. But look, I kinda dyed my beard funny. Anderson [Cooper] just pointed it out on a FaceTime that it looks bad. I don't know what to do about it. Oh well."
The season has a lot to unpack
Season four was drama-filled as it began with Lindsay Hubbard and Carl Radke hooking up. The best friends turned "almost" couple created drama when Radke got cold feet. Hubbard quickly pivoted and seemed to find love with new boyfriend Stephen Traversie. Meanwhile, Radke was stewing over being stood up by the trainer he tried to date and trying to find his groove working at with Kyle Cooke.
Cooke and fiancée Amanda Batula also had their own drama when they started the summer still trying to finalize wedding plans. They also were launching hard tea company Loverboy and getting used to living and working together.
Newcomer Luke Gulbranson fell for Hannah Berner but their relationship took a turn when Gulbranson was busted for seeing someone else in the city. Did they decide to be friends? Or friends with benefits? Another new cast member, Jules Daoud had a hard time fitting in. She had an especially tough time when she hooked up with Jordan Verroi. Drama followed when he claimed to be tired of her and insisted the house choose between him and her.
Plenty of new drama can happen with a few more episodes to come. But the reunion, even filmed virtually, is likely to be explosive.