'Summer House': Carl Radke's Ex May Be Marrying Lindsay Hubbard's Ex?
Lindsay Hubbard's ex, Everett Weston from 'Summer House' seems to have found true love ... with Carl Radke's ex.
Lindsay Hubbard and Carl Radke from Summer House recently shared that their ex-boyfriend and ex-girlfriend are not only dating, but they could be getting married.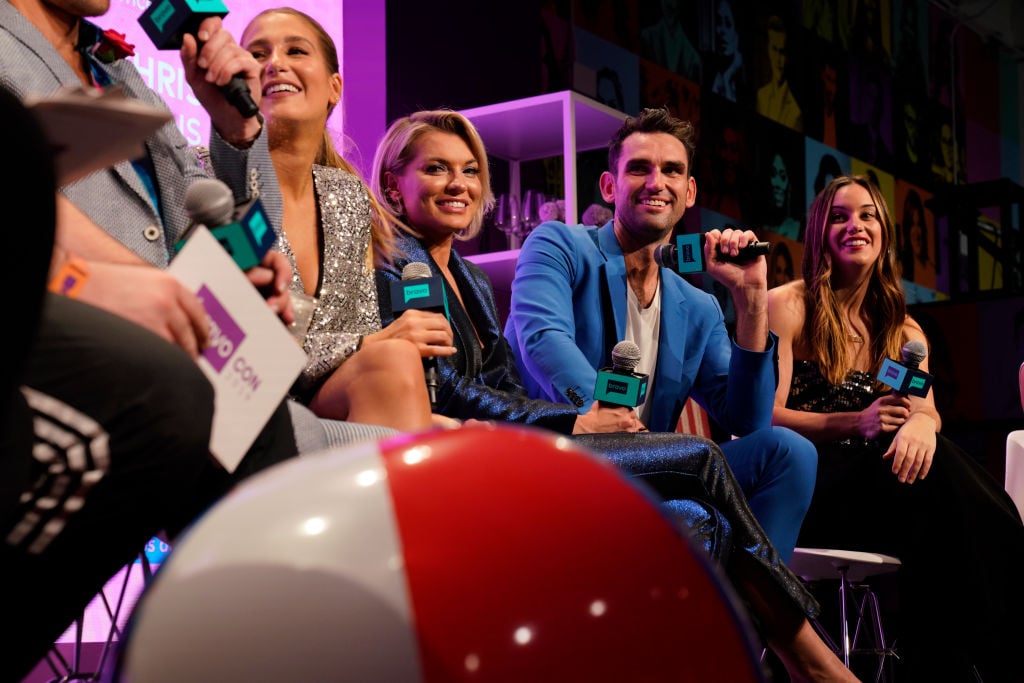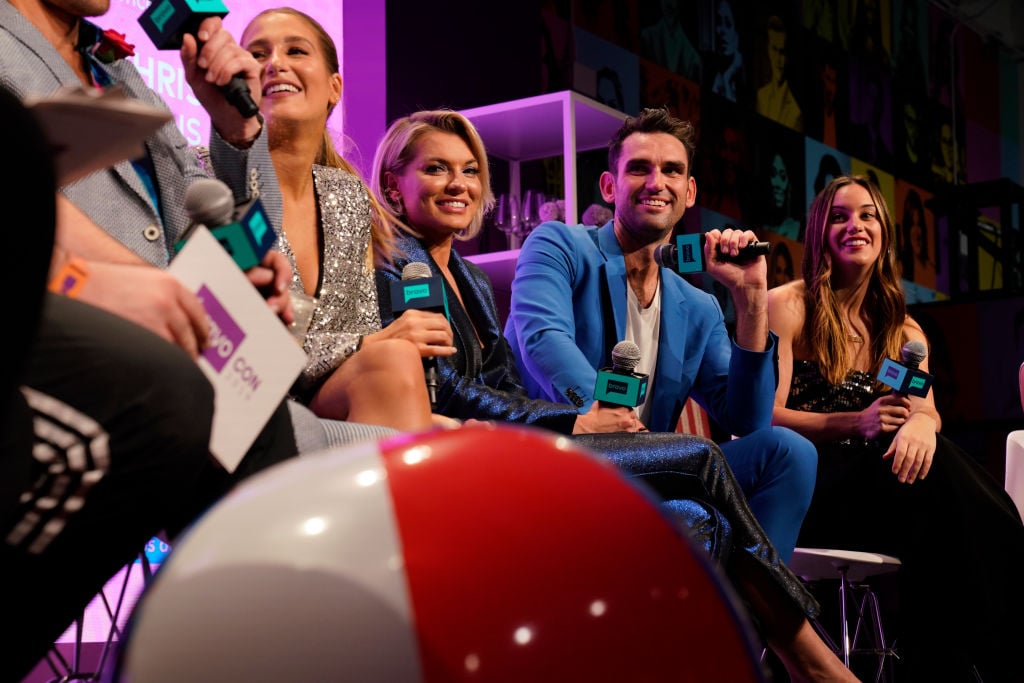 Hubbard and Radke spilled about the current status of their relationship. Plus they shared which cast members they are no longer in contact with either. On the heels of the discussion about former cast members, Hubbard dished about one former cast member who may be heading down the aisle — her ex-boyfriend Everett Weston.
Then Radke and Hubbard shared that not only was Weston seriously dating someone, but he was also dating one of Radke's ex-girlfriends. The duo broke the news on Bravo's The Daily Dish podcast.
Hubbard spills the beans
Radke and Hubbard finish dishing about which cast members they don't speak to anymore. But then Hubbard spills about Weston's new relationship. "What people don't know, I don't know how our friend group got like this but Everett is very seriously dating this girl who they live together," she shared. "They're probably gonna get engaged fairly soon, but that girl is Carl's ex-girlfriend."
The host gasps saying the romance is so incestuous. "Yeah, so incestuous," Radke agrees. "Yeah, she is actually on season 1, episode 10. It's where I cover up the camera in the corner of the room. I come home after telling Lauren I was gonna spend the night with her. And pull one of my famous f**kboy moves." Hubbard adds, "And then he brings his ex-girlfriend home."
Radke confirms that it is the same girl Weston is involved with now. "This girl is awesome, she's super cool," Radke says. Hubbard agrees. Radke adds that at the time she was acting in a Netflix show and couldn't sign a release to appear on Summer House. "That's why she's blurred and that's why I was trying to be very protective of her." Radke claims to not remember which show on Netflix she appeared on, saying it was a few years ago.
The couple may appear this season
The Daily Dish podcast host said it would have been fun if Radke and Hubbard were still together along with the new "ex" couple. "Well, I can tell you this. They might come out to the Summer House this season and you'll get to see what happens when that happens," Hubbard teases.
Radke adds, "Yes. We love Everett. I love Everett. And that's what's cool like Jaclyn [Shuman] and Everett have been incredibly supportive. They've also have made small appearances since [they left the show]."
Hubbard adds that Radke also talked to Weston when she and Radke became romantically involved. "You know, I thought it was a really mature conversation," she says.
Weston has shared a number of photos of girlfriend Courtney Cavanagh. In a recent romantic Instagram post, he looked forward to the future. "It's been a memorable last year since we started this journey together, and building this life with you has been unequivocally exhilarating. I couldn't be more excited for every new adventure that each sunrise brings us 🌅 Cheers to many more with my dream girl 💕