'Summer House': Hannah Berner's Twitter Is Comedy Gold
Summer House fans know by now that Hannah Berner is probably the funniest cast member on the show. Her lowkey acerbic wit and quick comebacks make some of the more awkward situations on the show even funnier.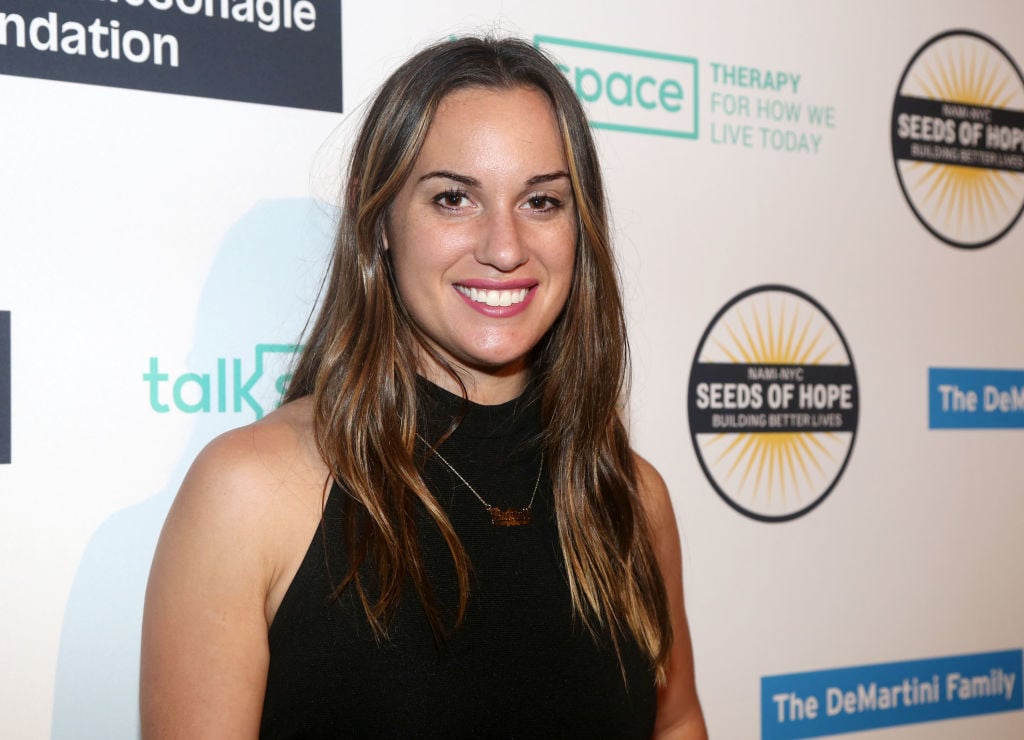 Although she delivers a good number of punchlines on the show, fans should also be following her on Twitter for that extra dose of hilarity. Berner has an entirely other life off of the show. She hosts a podcast, aptly named Berning in Hell which is probably the most fun listeners will ever have in "hell." Her podcast boasts an impressive one million-plus downloads. Plus she scores guests like Scheana Shay from Vanderpump Rules and actor Drake Bell from Nickelodeon's Drake & Josh.
Berner is also a standup comedian. She recently announced tour dates, which kick off in Los Angeles, California on March 4. So what is it about Berner's social media that fans shouldn't miss?
She tells the truth
Sometimes the truth is painfully hilarious, which is one of Berner's specialties. When it comes to men, she really tells the truth too. "No man has all 5: 1. Emotional intelligence 2. Morally sound 3: Empathy 4. Listening skills 5. Good dick game," she recently tweeted. She also shared this truth nugget. "You can measure how serious your relationship is with a guy by how much your hair is all over his apartment."
This also sums up relationships too. "There are not enough love songs about what relationships are actually about which is just deciding what to eat, what to watch, and how to kill each other."
She also calls out what so many people probably face on a daily basis. "Does anyone else feel like they are a lazy perfectionist with ADHD and chronic fatigue who is pretty chill besides the occasional panic attack and loves their friends but hates people?"
When it comes time for some downtime, Berner says there are two different kinds of people. "There are 2 kinds of people when it comes to self care: 1. Takes a bath with a face mask while drinking a matcha tea and lights a candle that smells like heaven. 2. Watches documentaries about people getting murdered and orders their body weight in mexican food." Pretty much.
But then she's just plain hilarious
Berner often just delivers a tweet from nowhere that is really everything. "Do you ever get mad at your own face?" she recently inquired. Also, love the cheese joke. "Don't let anyone make you feel like american cheese. Bitch, you are burrata."
The pivot back to relationships seems to be showing a pattern too. "I just want a relationship with heavy laughter and light choking." And everyone can relate to this one too. "I just want meet someone who makes me half as excited as I am when pop tarts pop out of the toaster."
She also just went for it here. "I would never eat a full hot dog but I will deep throat 17 pigs in a blanket." And here. "I know I'm going to hell because I can't enjoy a shower unless I feel like it's burning my insides. Also, red lipstick works with my skin tone." Really, her content is endless. "How come I remember every single awkward thing I've ever said but I can't remember someone's name 30 seconds after they tell it to me?"
Catch Hannah Berner and the Summer House cast every Wednesday at 9 p.m. / 8 p.m. central on Bravo.