'Summer House': Is There Really a Generational Divide in the House?
Kyle Cooke from Summer House became annoyed when Paige DeSorbo and Hannah Berner insisted on giggling while he talked about his wedding during dinner.
While he tried to ignore their laughter and chatter, he eventually became so irritated the group broke out into a fight. As the crew disbanded, Cooke stormed outside. Carl Radke followed him and tried to talk him down. Cooke seemed frustrated because fiance Amanda Batula appeared to take Berner and DeSorbo's side and was giggling too.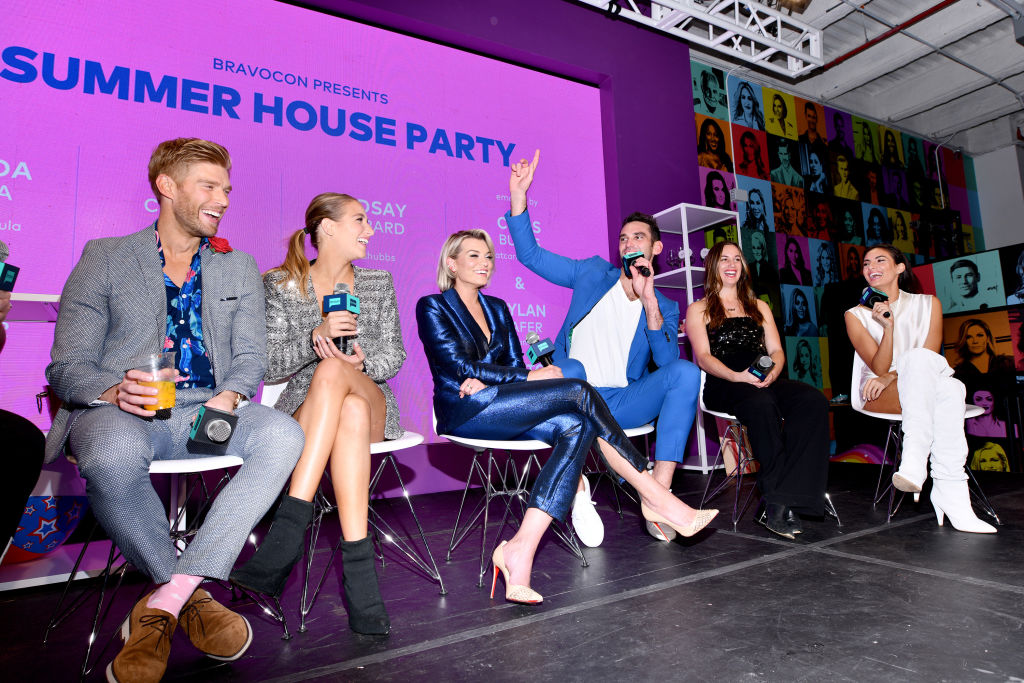 Radke's explanation of the situation was that the women who were giggling were from another generation and were much younger. He reminded Cooke he was born in the early 1980s. Whereas Batula, DeSorbo, and Berner were 1990s babies. While there are quite a few years between them are they really considered to be from different generations?
The entire cast are Millennials
Sorry Radke, but according to Pew Research Center, "Anyone born between 1981 and 1996 (ages 23 to 38 in 2019) is considered a Millennial, and anyone born from 1997 onward is part of a new generation."
It's true that the generation includes more than a decade between the ages. But generationally speaking, the entire house belongs to the same age group. Pew admits that defining generations isn't an exact science, especially for Millennials. The reason is there is no defining turning point that separates Millennials from Gen Z, which are people born from 1997 to 2012.
However, one marker is 9/11, Pew suggests. "Most Millennials were between the ages of 5 and 20 when the 9/11 terrorist attacks shook the nation, and many were old enough to comprehend the historical significance of that moment, while most members of Gen Z have little or no memory of the event."
But maybe this is more what Kyle and Carl were talking about
Cooke is at the beginning of the Millennial spectrum. Which may be why he sometimes feels significantly older than the younger members of the house. Cooke is 37 years old and was born in 1983. Gen Xers were born from 1965 up until about 1980. In fact, in some circles, Cooke may be considered to be a "Xennial," according to USA Today.
A Xennial is someone born between 1977 and 1983 (or 1982). This group didn't seem to get a cell phone as early in life as younger Millennials, had experience using a dial-up Internet connection, and even dabbled in making mixed-tapes. They used a VCR and spent a good amount of their youth without social media. The U.S. postal service was also the main way they received their college decisions.
Buzzfeed also offered a slideshow of traits from this microgeneration. "You feel your identity is slightly mixed up, like millennials are the bubbly, naive side of you, and Gen X is the cynical, pessimistic side." And musically, "You're a Nirvana fan, but you weren't old enough to go to a show (or your parents wouldn't let you)."
Who could be considered to be part of the Xennial group? While not technically, Radke (born in 1985) and Hubbard (1986) may be closer to Cooke than the rest of the cast. Also, newcomer Luke Gulbranson was born in 1984.