'Summer House': Kyle and Amanda Set a Wedding Date
After all the squabbling and drama, Kyle Cooke and Amanda Batula from Summer House revealed they finally have a date for their wedding.
The couple got engaged last season on the show. But a year passed and Cooke and Batula still didn't have a date or a venue. While they moved in together, they both shared in confessionals and with other cast members that their relationship took a turn toward the "old married couple" direction. Cooke complained that Batula wasn't the most organized person at home and fell asleep early.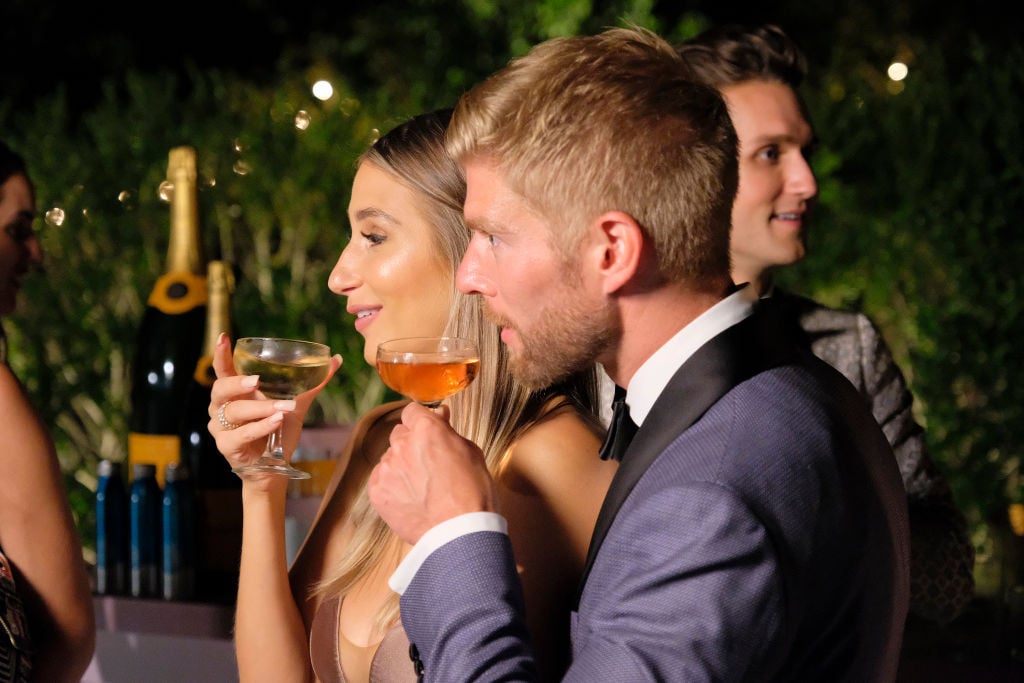 On the other hand, Batula shared that living with Cooke was like living with her dad. She felt that Cooke made too many domestic demands on her, leaving her feeling pretty resentful. The Summer House season trailer teases that the couple's relationship is on the rocks. But the couple's latest announcement proves otherwise.
A New York-based wedding
Cooke shared that the wedding will take place close to home this fall. "We have set a date, it's in September. And it's a fairly local venue. So we're incredibly excited. It's gonna be like kind of like a New York City wedding," he shared on Bravo's The Daily Dish podcast.
He added in another Daily Dish interview that he is looking forward to the nuptials. He envisioned,  "a night full of highlights — all the people we care about in one room celebrating us. I'm also just dying to see what dress she picks."
Cooke recently shared a funny Boomerang video with Batula to prove they are still together too. "Sometimes we're a perfect match 👯‍♀️," he wrote. Batula added, "Y'all know I don't smile for photos. I'm not miserable, I just didn't realize this was a boomerang."
This is one reason why wedding planning has taken so long
Cooke and Batula shared in the first episode this season that their wedding venue fell through. As Cooke shared what happened during a house dinner, he became irritated when Hannah Berner and Paige DeSorbo started talking amongst themselves and giggling. This led to an argument with Batula siding with the ladies.
The couple has complained about each other steadily throughout the season. This prompted Batula to write a lengthy Instagram post about their relationship, sharing that not all journeys to the alter are linear. "Just as there are no rules for dating, there are no rules for engagements (except the tv show)," she shared on Instagram. "Some people elope, go to city hall, plan their wedding in less than a year, or are engaged for 5+ years before getting married. Kyle and I went through a lot right before getting engaged, and I am so glad he is so excited to get married, but I needed more time."
Batula also revealed why the couple lost their venue in the comments section. "The wedding venue wouldn't let us film there which is why it 'fell through' secrets out." Cooke told The Daily Dish why the new venue seems to be secure. "We actually went looking for a venue on camera. So, it actually worked out."