'Summer House': Kyle Cooke Reveals How the Show Could Still Film Season 5
Kyle Cooke from Summer House is optimistic that producers will be able to figure out how to make season 5 work amid the coronavirus pandemic.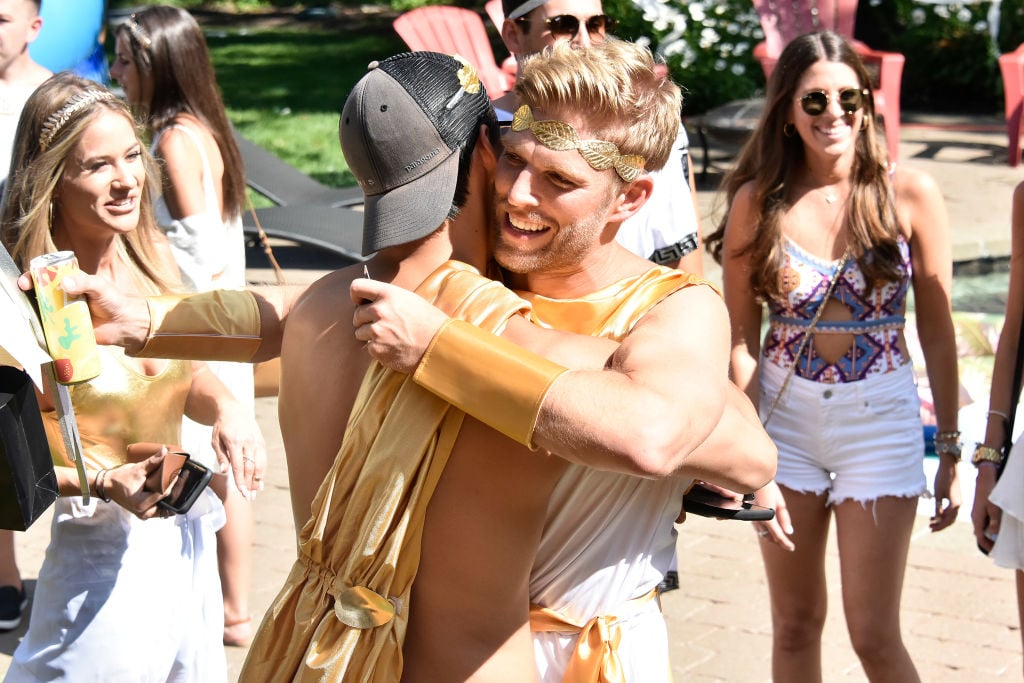 Cooke still doesn't have an official word if Summer House will film this summer but shared his ideas on how producers could move the series forward. Cooke dished on the Hot Takes & Deep Dives podcast about what could happen this summer.
He shared that Summer House is a unique series that could still be shot by implementing quarantining guidelines. Cooke suggested fans may even get a higher octane show as a result.
This is how the series could still get made
Cooke said the crew typically begins to film in mid-June through the end of summer. "What's kind of unique about our show, versus the average Housewives show, for example where these women may or may not be actual friends," Cooke says. But he says the friendships make up their entire show. "We are all friends, we all go to the Hamptons and spend time together," he says. Plus he announced that fiancee Amanda Batula is officially a full-time employee at Loverboy. That means she won't have to clock in at an office during the week and could have a flexible schedule.
"Summer House is probably [one of the] only Bravo shows that actually could film this summer because God forbid if it's still a social distancing type thing, we could all quarantine for two weeks," Cooke envisions. "And then just go into the house. We could all stay out there and work from home Monday through Friday."
He adds that the crew could also quarantine too. "Our show is so unique because it's the cast and the crew out in the Hamptons, they're in a hotel," he says. "So they could in theory film Summer House and not be able to film almost any other show this summer. It would be very unique. We'd be like Summer House on steroids because we wouldn't really be able to go out and we'd be that much batsh*t crazier."
Producers haven't gotten the green light yet
Summer House executive producer Ian Gelfand recently shared with Kate Casey on Reality Life with Kate Casey that season 5 has yet to receive the green light.  "It has not been greenlit yet, at all," he said. "Like is there some talk? There's some talk. But nothing's been greenlit."
Gelfand also said season 4 was the best Summer House yet. "It really clicked this season in a great way. I'm very proud of this season of Summer House. The cast is getting better at just being as open as they can be. And they're really giving [it] their all." Adding, "The ratings have gone up this season. We've had some milestone ratings this season. So I'm hopeful that there's a chance to do it again."
Gelfand also discussed how the show is brutal to film. "Summer House is a bear to shoot," he admits. "It's a tough show. It almost is a seven day a week show for producers. We only shoot five days a week, but when you're shooting your weekend, usually when you make a show, if you shoot weekends on that show, you get no rest."