'Summer House': Kyle Cooke's Close Friend Suffers Serious Spinal Cord Injury
Tragedy struck close to home for Kyle Cooke from Summer House. The usually sunny cast member shared on Instagram that close friend Pat Force suffered a serious spinal cord injury.
Cooke posted about the tragic accident on Instagram, telling a follower that Force was injured in a diving accident. Force posted a video to his Instagram only four days into recovery. He explained what happened and the circumstances around his injury.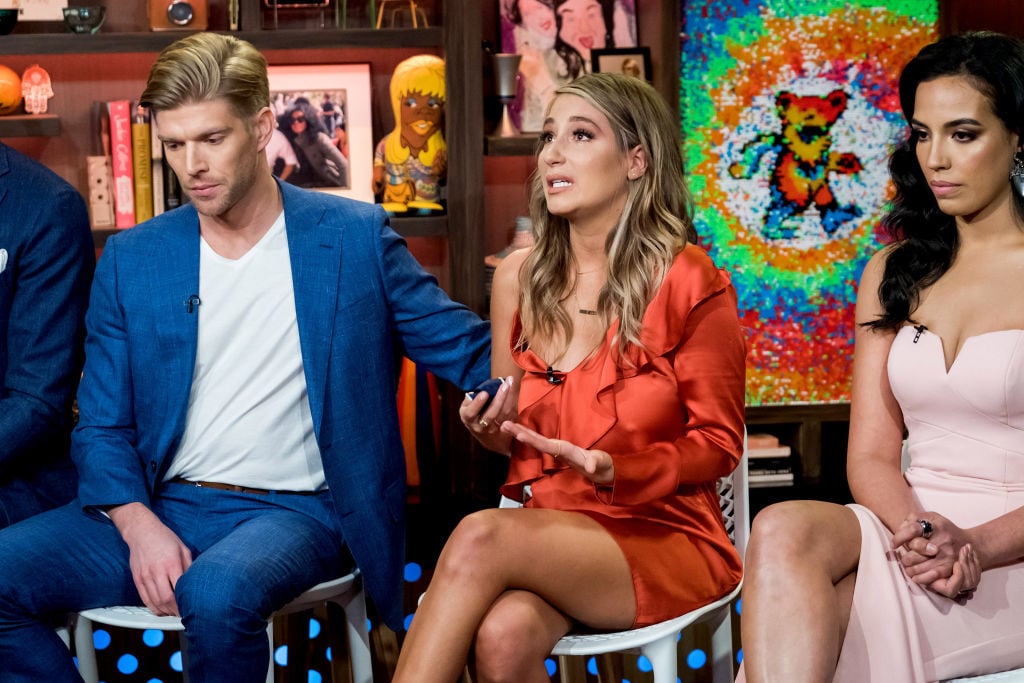 When Cooke visited Force in the hospital, he couldn't resist showing up wearing his signature mullet. "Mullets aside, we need your help! My friend @pforce401(Pat Force) suffered a spinal cord injury this past weekend, with damage to the C3-C6 vertebrae," Cooke wrote.
A celebration that turned tragic
In Force's video, he explained how he ended up breaking three bones in his neck. "I got a group of friends together to celebrate my birthday at Saratoga Lake," he explains from his hospital bed. "Where I suffered a tragic accident and dove off a dock. And fractured three bones in my neck."
He was immediately rushed to a trauma center at Albany Medical Center where surgeons were able to fuse a few bones together. "They've been doing some really proactive things to make sure my recovery is going to be smooth," he continues. "They don't know any answers yet. Everything is still kind of vague."
Force continues by saying he knows the answers. "My answer is that I'm going to get back up and move forward. Not only am I going to get up and move forward, but I'm going to be a better person than what I was."
Friends rally
Cooke immediately began sharing information about Force's recovery to his Instagram. Force's recovery will be lengthy and expensive. His girlfriend started a GoFundMe and described what he was facing.
"The doctors are extremely impressed by his progress and are optimistic about his future," his girlfriend, Caitlin Sweeney wrote. "At the current moment, he has upper body movement and we are striving for a full recovery."
She adds that while they have some savings, the medical expenses will be massive. She estimates they will owe at least $51,000 for the helivac to Albany Medical, $195,000 for rehabilitation at Kessler and $25,000 for the ambulance transportation to the rehabilitation center. Close to $60,000 has already been donated.
Making progress already
While Force is seen in his early video unable to move from the neck down, he shared a new video that gives his friends and family hope. Health care workers assist Force into a sitting position. While he clearly has a long way to go, he seems very strong and optimistic.
"Had such an amazing morning over here at Albany Med! I got to sit up for the first time since the accident 👏🏻 With the loving support of my amazing girlfriend who hasn't left my side since I got here, I am now starting to relearn to feed myself! I just want to say an extra THANK YOU to everyone who has been so supportive to me through this process. You have my word that I will never, EVER stop trying to be a better person. I will get up."
He also shared a touching video of Sweeney playing a sweet song as she moves his legs. Force is also seen moving his arms on his own too, which he didn't seem to be able to do only days earlier.