'Summer House': The Season Finale May Have Been One Reason Why Carl Radke Got Sober
Carl Radke from Summer House recently shared he's gotten sober and quit some of the more toxic forms of social media.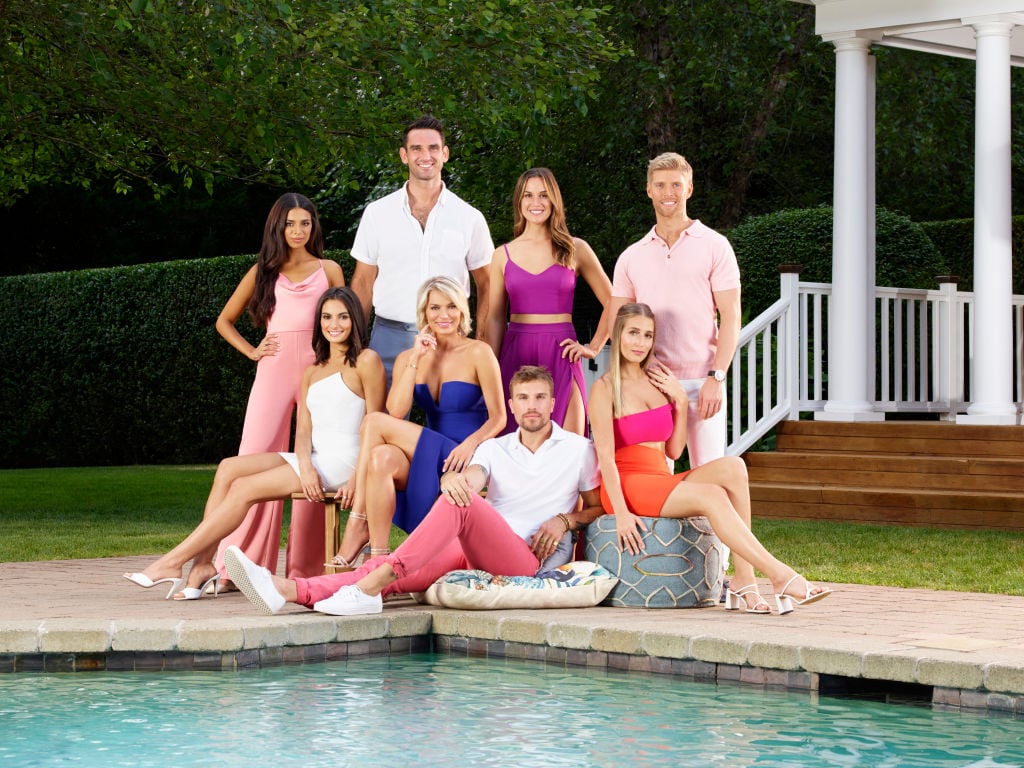 He shared that watching himself this season inspired him to stop drinking, but the season finale may have been the final straw. The explosive last episode shows the cast becoming increasingly concerned about Radke's wellbeing and mishandling of alcohol. Radke became blackout drunk on more than one occasion in the past, which led to behavior he later regretted.
However, close friend Kyle Cooke now seems concerned about Radke's drinking. In fact, Radke admits he "woke up" next to Jules Daoud and that he's probably the "biggest hoe" in the house.
He finished the summer with a 'bang'
Cooke asks Radke how he's feeling the next morning, likely after a hard night of drinking. "At this point, I'm basically the biggest f**king hoe in the history of this house," Radke says in a season finale preview. "I woke up this morning with Jules [Daoud] in my arms."
The women sit on the other side of the pool where Daoud confirms she and Radke made out. However, as the women dish, Radke wonders if he should consider a threesome with Daoud and Danielle Oliveira.
The season finale preview also shows that Cooke is worried about Radke's drinking. A woman is heard asking Cooke how Radke is doing. "Sometimes he just spirals out of control," Cooke replies. Cameras capture Radke pouring a bottle of booze into a pitcher. "I'm worried about him," Amanda Batula shares with some of the women in the house. "I woke up in the middle of the night and I thought I heard a guy moaning." Cue Radke and Daoud's hookup.
Radke said enough was enough
Although he likely hasn't seen the season finale, Radke shared that watching the show this season inspired him to make changes in his life. He discussed sobriety on an Instagram Live session of Spilling the QuaranTea.
"You kind of forget about the cameras to some degree, I think," he shared. "Part of what I struggle with, and it's very clear this season, what's hard to watch … my alcohol intake."
"I had a rough summer, had some relationships kind of fall through romantically," he continued. Radke began the summer in a romantic relationship with best friend Lindsay Hubbard. When he suddenly got cold feet, Hubbard was stunned. However, she found love during the summer and even introduced her new boyfriend to the cast on the show.
He's clearing the toxicity from his life
But Radke added, "I think some of my behavior obviously helped that along. Also professionally I had some stuff that went on that doesn't really get shown. So I hit the bottle; it's been hard to watch, so I'm trying to make right, over the last few months. I've actually been sober."
"A lot of us think we're funnier or we're cooler when we've had a few drinks," he said. "But with me no, it's typically I get angry and make bad decisions. So everybody listening or watching, Carl's making better choices. I'm a human being, I make mistakes, but it's been a rough season, a little bit, for me."
Additionally, Radke quit Twitter, which can be a toxic social media platform. "Twitter and Reddit I think absolutely hate me," he said. "I actually don't go on them anymore – it's actually really hard to read some stuff that people say. I mean people don't know me in person but they watch five minutes of the show, and have an opinion about you."
Summer House season finale is on Wednesday at 9/8c on Bravo.